Middle East Energy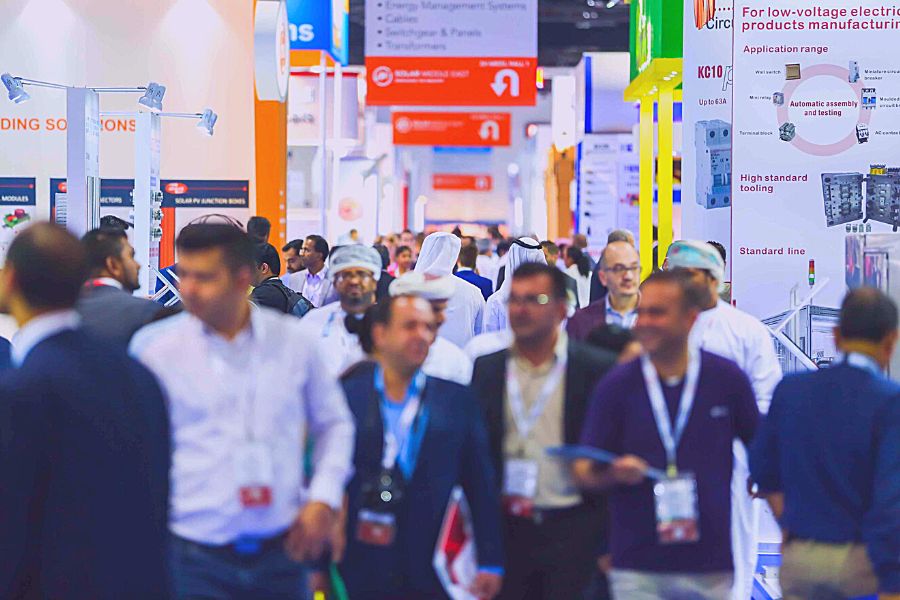 Middle East Energy is a platform that brings together over 20,000 energy professionals allowing them the opportunity to collaborate and determine the future of the industry. For 48 years, Energy leaders from the region and across the globe have been coming together to discuss and strategize about the energy transition. Visitors have the chance to evaluate new cutting-edge energy technologies which may help enhance their energy plans.
Middle East Energy will feature 5 product sectors that are diverse in their nature and are evolving the industry year after year. These product sectors are Smart Solutions, Renewable & Clean Energy, Backup Generators & Critical Power, Transmission & Distribution, and Energy Consumption & Management and are driving the world towards a more digitized and sustainable future.
Join the region's biggest energy exhibition
Countdown to #MEE23 is on...
Excitement is building for a host of conferences that will bring together the brightest minds in the industry.
Middle East Energy is an event for key policymakers, government entities, industry professionals, and solution providers to collaborate and shape the future of utilities. The conferences will allow leaders from all over the world to share their experiences and strategies for a successful energy transition. Attendees will have the opportunity to explore critical sectors and learn about the latest technologies and innovations, making the event a must-attend for industry professionals.
At the event, attendees will have the chance to explore crucial industries and gain insights on the newest technologies and advancements, making it a must-attend for all industry professionals.
Strategic Conference
Theme: Powering the energy transition
The Strategic Conference is a gathering for high-level decision makers in the energy and utilities industry. The event will showcase stories from industry leaders who have developed and executed strategies for a successful energy transition, promoting better management of energy initiatives and secure generation for future needs.
Technical Seminar
Theme: Transforming energy and utilities through innovation
The Technical Seminar brings together a wealth of knowledge and experience in the energy and utilities sector, showcasing successful projects, innovative research and technology advancements that are crucial to stakeholders engaged in power plant and transmission and distribution grid operations.
Intersolar Conference
Key topics will include renewable energy, including green hydrogen, utility-scale solar, energy storage, and building-integrated photovoltaics. The Intersolar Middle East Conference offers an overview of renewable energy worldwide dynamics, including an emphasis on various technologies collaborating to form an integrated energy system.
---
E&U Step challenge: Gearing up to COP28
Get ready to step up your game and take part in our exciting step challenge during Middle East Energy event.
This challenge isn't just about staying active and healthy - it's also about taking on a mission of responsibility.
We challenge you to carry the baton of responsibility by walking the distance from COP27 in Sharm el Sheikh, Egypt to COP28 in Expo City Dubai, UAE. That's a distance of over 2,500 kilometers - and we believe that together, we can make it there.
So, how does it work? Simply sign up for the challenge via the STEPPI app and start tracking your steps.
Download STEPPI app
Pair a steps source
Find the Challenge
Select E&U Climate Change Challenge
Join the challenge and start walking!
This is a collective challenge that anyone can participate in. By joining forces with other participants, we can all work together to reach our target total.
Through this step challenge, we hope to engage our visitors with sustainability and spread awareness for the UN Climate Change Conference taking place in Dubai in 2023. We believe that small actions can lead to big impacts, and by collectively taking steps towards this goal, we can all make a difference in the world.
The top participant with the most steps will be eligible to win a fantastic prize: two tickets to the Museum of the Future. Additionally, we will be conducting a daily raffle, giving everyone a chance to showcase their commitment to wellness and sustainability. Don't miss out on this exciting opportunity!
We can't wait to watch you step up to the challenge and conquer the distance between COP27 and COP28, all while promoting sustainability and wellness.