Rural electrification comes into focus at Middle East Energy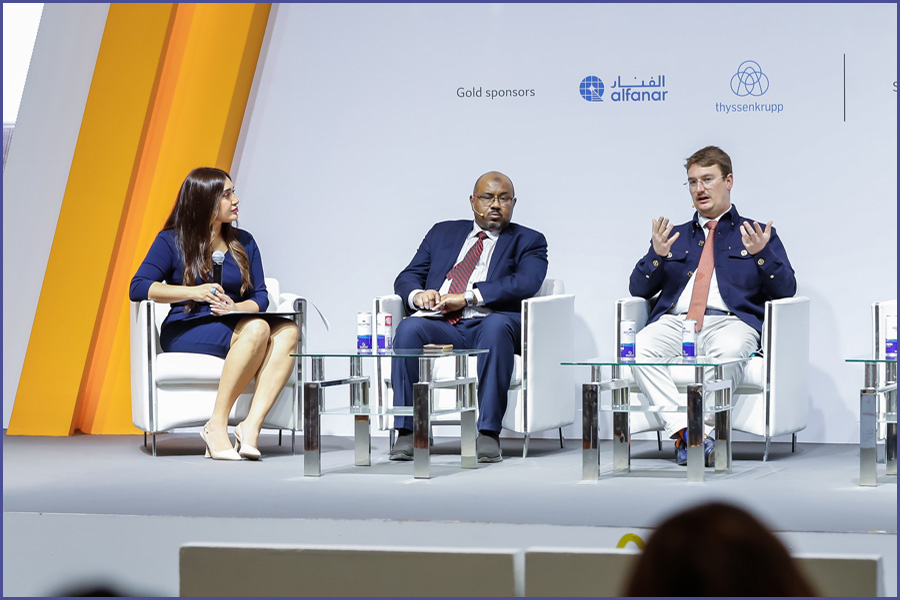 UNESCO specialist and Africa-focused business alliance leader trade ideas and different perspectives on achieving scale-up and jumpstarting distributed renewable energy markets; seeking 'exponential rate' of electrification
Experts from UNESCO and the Alliance for Rural Electrification convened for a 'fire-side chat' last week at Middle East Energy 2023. They offered success stories on electrification and mobility and explored practical approaches to bridging electrification gaps in rural areas, leading rigorously towards sustainable development.
"We all know that rural regions translate to poverty, lack of infrastructure and lack of basic and productive services," said Dr Nazar Hassan, Senior Programme Specialist, Regional Bureau for Sciences for the Arab States, UNESCO.
"With this, there are still some rural electrification requirements, but it is not enough to attract real interest from investors."
Hassan described UNESCO discussions at COP27 in Egypt last year, which revolved around how to trigger the right level of development and investor interest at large.
Government funding – or not?
According to David LeCoque, CEO, Alliance for Rural Electrification – a business association of more than 200 companies pursuing rural electrification in Africa – the challenge in rural areas is also the opportunity.
"We have an objective to provide clean access to electricity to everyone in the world by 2030," he said. "However, we need to understand what is holding it back".
"Funding is always an issue, which is why governments should be open for business and have investment-friendly regulations to crowd in the private capital required to electrify rural areas," he added.
However, Hassan argued that government financing should be taken out of the equation entirely.
"Instead, they should have appropriate bylaws that would streamline the level of risk for the investors to come in and do business in an open market," he explained.
"UNESCO is trying to convince governments to establish these bylaws to allow investors to seek out the opportunities."
Needing productive energy
With the discussion turning to renewable energies, Hassan said that although there are success stories and a lot of investment, renewable energy, at the rural level, is not bringing productive energy.
"Something you could use to power businesses or industry and trigger development in the right direction," he explained.
Meanwhile, LeCoque said that the Alliance for Rural Electrification has managed to jumpstart the distributed renewable energy market.
"We have built the basis of a market; we now need to scale it up much more to electrify everyone coming into the world today and in the future," he said.
Seeking an 'integrated model'of development
Hassan continued the discussion by saying that although what has been done on the ground is excellent, and there are success stories, looking at it from the perspective of 'not leaving anyone behind', people still don't have access to electricity.
"A new model needs to be put in place that offers an exponential rate of electrification," he explained. "We are not enacting the principle of a just and stable society and taking those marginalised people out of poverty.
"You cannot talk about rural electrification without talking about development in its entirety.
"I would like to see the private sector taking the responsibility alongside governments to adopt an integrated model of development that allows rural areas even to enjoy basic services."
For his part, LeCoque highlighted immobility, a big topic with several countries looking to develop mobility solutions. He said that small companies in East Africa are running solar-powered tuk-tuks, for example, bringing down fuel costs and increasing reliability.
"The technology is there, and there are sound business models, but fundamentally, it is about the market dynamics and the signals that the government is sending out to highlight opportunities.
"Right now, it is still a story about development in all economic sectors in rural areas."
 _____
Their conversation closed out day 3 of Middle East Energy Strategic Conference. 
Energy & Utilities also reported from day 3 on a US-based exec sharing perspectives on battery energy storage in distributed generation. 
Energy & Utilities - Middle East and Africa Market, Outlook Report 2023.
This must-have report for industry players offers a thorough understanding of the latest developments, challenges, and opportunities in the region, supported by data, analysis, and expert insights.