Decarbonizing industrial value chains begins now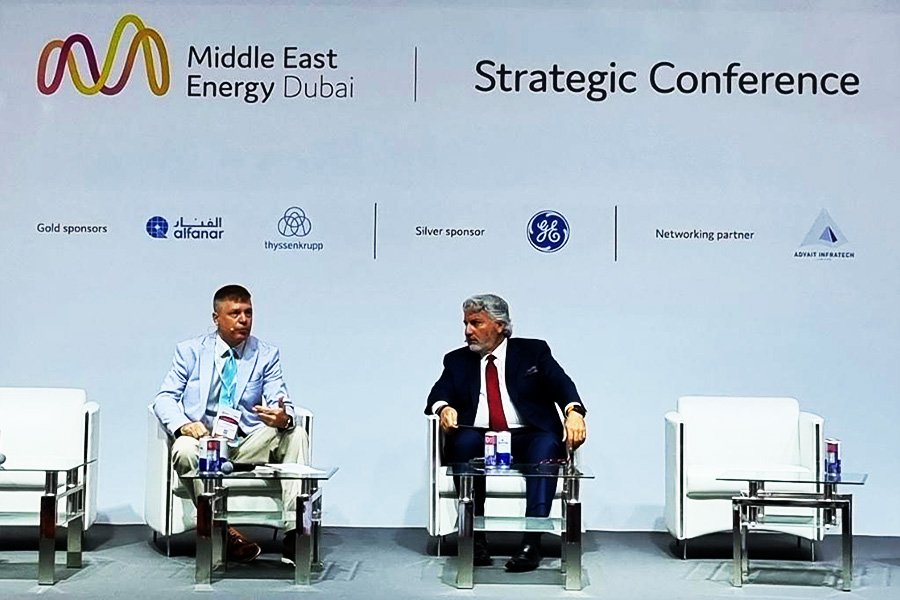 Siemens Middle East executive describes technologies applied to energy-intensive industries that can get results now while the world waits for new fuels; making cleaner steel in Egypt
Franco Atassi, CEO - Smart Infrastructure, Siemens Middle East, sat down with Alan Mammoser, Editor of Energy & Utilities, to consider decarbonising industrial value chains by harnessing collective innovation.
"We face enormous challenges in decarbonising energy-intensive industries such as steel, but with the right technology, a lot of efficiencies can be extracted," said Atassi.
"Technology enables producers to innovate faster, increase productivity and produce better quality products."
Speaking at the Middle East Energy 2023 Strategic Conference, Atassi described his company's work to control process emissions at Ezz Steel in Egypt. He said the deployment of advanced sensors and controls can achieve significant decarbonization well before the introduction of hoped-for hydrogen-based fuels.
Such technology applies to industrial clusters and extends the idea of what an industrial cluster is.
Atassi explained that, for Siemens, clustering involves bringing multiple factories together virtually, across geographies, via technologies such as automation, software layers and AI applications that give manufacturers enough data to make them work smarter.
"This is our cluster environment," he said. "An environment that allows manufacturers to be more sustainable, more efficient and reach the KPIs they aspire to."
Atassi highlighted Siemens' own net zero strategy, leading the company to cluster all its factories globally, using technology as an enabler.
"We are an enabler to our own assets, and we apply these to other assets in other industries," he said.
"Technology allows us to virtually benchmark different industry clusters across geographies."
Discussing the UAE's vision to achieve net zero by 2050, Atassi used Expo 2020 as a leading example. As a city that hosted 22 million people within six months, Expo experienced the same pressures other cities experience yet overcame these challenges.
Atassi described the creation of a resilient infrastructure under Siemens' MindSphere IIoT smart solution, by which the Expo grounds were turned into an essential smart city with 130+ connected buildings and 200K+ sensor data points.  
The discussion turned to the concept of citywide decarbonization, looking at Dubai as a kind of vast cluster or network of clusters.
"To become sustainable, you need the commitment, the vision and finance," he said. "Dubai has all the ingredients to become a sustainable city."
"The digitalisation of anything leads to sustainability as you are able to make smart decisions.
"So if any city moves toward full sustainability, we will see it here in Dubai."
Energy & Utilities reported on the inspiring and practical at this week's Middle East Energy event in Dubai. 
Energy & Utilities - Middle East and Africa Market, Outlook Report 2023.
This must-have report for industry players offers a thorough understanding of the latest developments, challenges, and opportunities in the region, supported by data, analysis, and expert insights.