Transition to smart grids will enable advantages of hybrid systems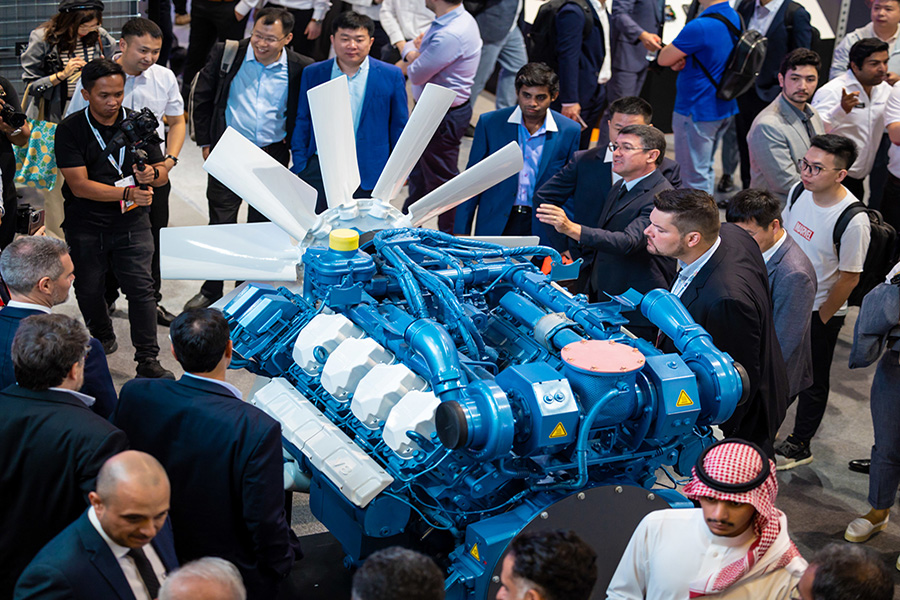 Strategies for hybridization of renewable energy projects discussed at Middle East Energy Strategic Conference, where experts see synergy between technology, regulation and investment; seeing smart grid as 'grid evolution'
Integrating hybrid systems into electrical power networks is expected to increase network stability and security, reduce emissions, and lower the cost of electricity.
Hybrid systems with renewables came into focus at the Strategic Conference of Middle East Energy this week, where energy experts considered how a smart grid should be developed to integrate intermittent resources effectively.
"The opportunity for rapid hybridization in the MENA region is enormous," said Gianni Chianetta, CEO, Global Solar Council.
"We have all the technologies to capture these energies and pursue an exit strategy from fossil fuels, but we need the legislators to provide the regulation and policies to do their part and start incentivising innovation."
Chianetta highlighted that there are many best practices for policy regulation, and countries in the MENA region have the opportunity to adapt or replicate existing legislation.
"The electricity demand is so high, and we have such a short time to achieve our goals, that we need to go in parallel with new and existing legislation."
Wasim Al Malouhi, CEO, alfanar Global Development, echoed Chianetta's sentiment regarding the synergy between technology, regulation and investment. "We can work towards creating a sustainable grid only with state-of-the-art software solutions backed by heavy regulation and adequate investment."
Meanwhile, David Desfosses, T&D Networks, Smart Grid Solutions Lead, Tractebel Engineering – Germany, described the term 'smart grid' as a broad term that essentially means the 'evolution of the grid'.
"The smart grid can have different technologies that communicate. Similarly, digitalisation comes into play at the grid edge - being able to understand what is there and what the impact is on the grid," Desfosses said.
"This is an ecosystem, and there is no silver bullet to approach it."
Discussing the MENA region's ability to catch up with hybrid systems in other regions, Abhay Sinha, Strategic Advisor, Middle East Solar Industry Association, said that the region is catching up by 'leaps and bounds'.
"This region benefits from a vast amount of new construction, and, with this capacity, you also have a huge playing field to experiment - with solar, wind and hydro, for example," he said.
"So, fortunately, we have the available capacity, we have the technology, and most countries in the region also take a very strategic view of energy diversification, and they are ready to put the investment into it."
Energy & Utilities reported on industrial decarbonization under discussion the same day at Middle East Energy.  
Energy & Utilities - Middle East and Africa Market, Outlook Report 2023.
This must-have report for industry players offers a thorough understanding of the latest developments, challenges, and opportunities in the region, supported by data, analysis, and expert insights.