Africa Energy Expo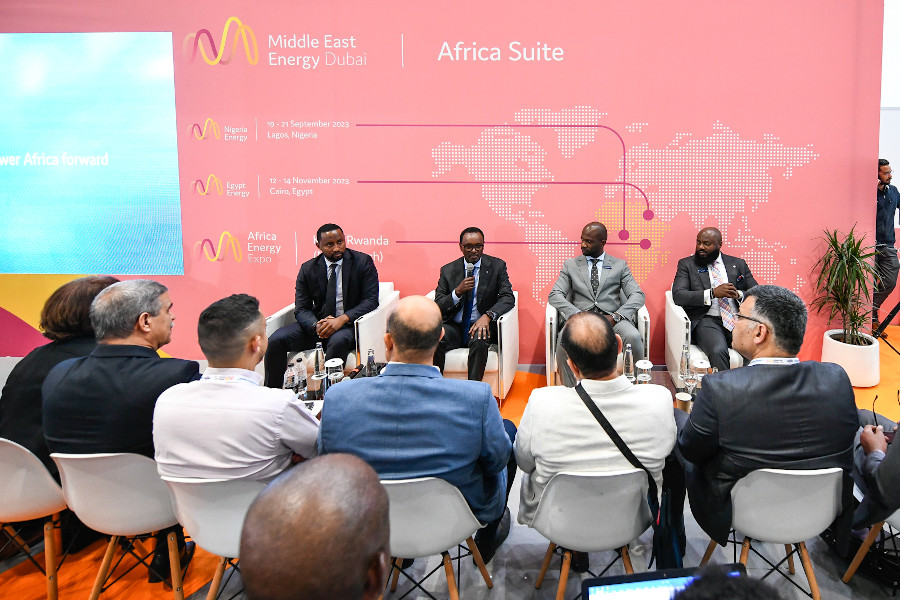 20 - 22 February 2024
Kigali, Rwanda
Transforming the African power sector for a sustainable tomorrow
With an aim to fully back the Africa's climate pledges at COP 27, Africa Energy Expo will serve as a scene-setter to the Africa Power Vision by bringing key energy stakeholders together to increase the level of international support and facilitate access to modern, affordable and sustainable energy in Africa.
Leveraging the 47-year heritage of leading energy events in the MEA region, including Middle East Energy, Egypt Energy and Nigeria Energy, Africa Energy Expo will help build a network of government & regulatory authorities, investors, contractors, project financiers, distributors, local manufacturers and more to gather and start the groundwork for developing cost-effective energy solutions, bridge the investment gaps and finalise the next steps of implementation.
---
Africa Energy Expo at a glance
100+ Exhibitors
500+ Conference delegates
25 Partners
40+ Speakers
55+ Free sessions and seminars
3000+ Attendees
100+ VIPs and Hosted Buyers
---
About Africa Energy Leadership Summit 2024
Under the patronage of the Ministry of Infrastructure – Rwanda, The Africa Energy Leadership Summit is a truly pan-African event for senior decision makers in African who are engaged in closing the continent's energy and power infrastructure gap.
Held under the theme 'Investments, integration, infrastructure, and governance to fuel the energy transition', the Summit aims to create partnerships and opportunities that will accelerate targeted interventions and achieve the objectives and pillars outlined in the Africa Power Vision to Action Initiative, and by extension the Program for Infrastructure Development in Africa (PIDA) for a just, fair, and equitable energy transition. Delegates will enjoy the city of Kigali through curated technical and social tours and engage in interactive knowledge-sharing experiences with like-minded peers throughout the three days of the programme, with networking receptions, power lunches, interactive deep dive sessions and roundtables.
For more information, visit Africa Energy Expo Website