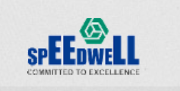 Speedwell Technologies Pvt ltd
T: 0091 2827 287581/287582
Plot no G/1343, Raod No 1-F, Lodhika G.I.D.C. Metoda
Kishan Gate, Lodhika GIDC, Metoda
360021
Rajkot, GJ
India
Speedwell Technologies Pvt ltd
Since 1982, Speedwell Industries now known as SPEEDWELL TECHNOLOGY PVT LTD has earned the reputation as a Manufacturer of quality electrical components of Brass, Bronze, Copper, Steel and Aluminum especially for Grounding, Lightning Protection and P...

Franckstrasse 51
4020
Linz
Austria
Sprecher Automation GmbH offers switchgears and automation solutions for energy, industry and infrastructure processes. Our customers are power utilities, industries, transportation companies, municipal utilities and public institutions. Company-own...

Route de Montena 85
Rossens
1728
Rossens
Switzerland
We design and manufacture the sensors, monitoring instruments, acquisition systems, diagnostic tools and specialised services that enable your power station to run efficiently, and protect and maximise the life of its electrical components. We offer...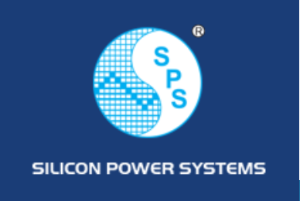 Bhagwati Society, Street No 3
Near Mother Teressa Ashram
Echjay Steel Road
360003
Rajkot, Gujarat
India
SPS TECHNO CIRCUITS LLP, previously known as SILICON POWER SYSTEMS is a 25 years old organization engaged in Designing, development and manufacturing of electronic controls and systems. SPS Techno Circuits LLP is pioneer in generator electronics AVR...
Middle East Energy 2023
Middle East Energy will return in 2023
from 7 - 9 March 2023 at the Dubai World Trade Centre.

Spectro Electrical Equipment Co.
Agaba Special Economic Zone Authority-Al Herafeya Kharma Bldg
77110
Agaba, Jordan
Spectro Electrical Equipment Co.
SPECTRO means innovation for Arc/Spark-OES, ICP-MS, ICP-OES, ICP-AES, and X-ray fluorescence technologies SPECTRO is a leading supplier of X-ray fluorescence (XRF), ICP-OES/AES, ICP-MS, and Arc/Spark-OES instruments for science and industry. SPECTRO...

18, Putul lui Zamfir St.
011681
BUCHAREST
Romania
MV Electric Drives: - MV softstarters - MV motors control switchgears - DoL MV switchgears

Spectrum International for Renewable Energy
Um Uthaina, Saad Ibn Abi Waqqas St. Bldg. No. 39, 3rd Floor
Amman
Jordan
Spectrum International for Renewable Energy
Based in Jordan , Spectrum offers high-end renewable energy and energy efficiency solutions . Spectrum has the engineering and financial capability to cover all sectors : residential , governmental , commercial , and utility Scale . By providing a w...