Egypt's energy plans proceed despite economic headwinds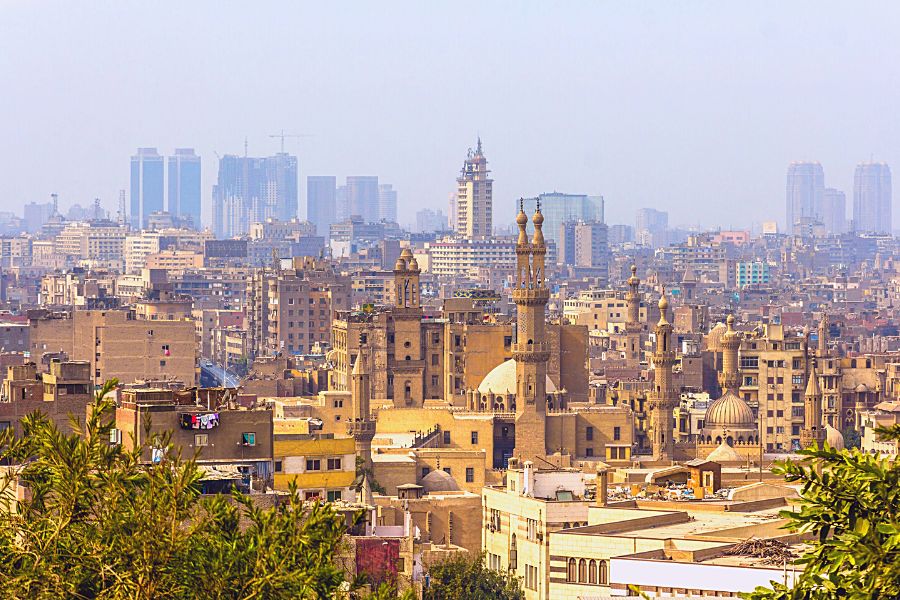 Egypt Energy trade show and conference in Cairo, gathering numerous experts and more than 150 exhibitors, will build on last year's extensive discussions; a great assembly of innovators, news makers and thinkers
That Egyptians are facing enormous economic challenges is no secret. The country has been among the most impacted by the war in Ukraine and global inflation. Daily power outages have been chronic in Cairo and other areas.
Yet Egypt's ambitious energy sector initiatives, set out with such enthusiasm at Sharm El Sheikh (COP27) last fall, remain in view. And new announcements keep coming.
Egypt's destiny still appears to be that of a major power producer and mover, a regional powerhouse at the nexus of North Africa, the Middle East, and Europe.
Despite a long, hot summer of load shedding, optimism for the long-term remains.
Activity everywhere
The announcement just last week, that BP and partners will invest $3.5 billion in Egypt over three years, in an array of energy projects, is heartening. New capital will flow into old and new gas fields, including the remarkable Zohr field offshore, and into solar power through the company's joint venture with Hassan Allam.
This summer, Egypt's New and Renewable Energy Authority entered agreements to secure land to build one of the largest onshore wind farms in the world. This joins a growing list of large wind projects in the works along the Gulf of Suez and elsewhere.
The big wind projects are part of what Egypt calls the 'Green Corridor Initiative' dedicated to renewable energy projects, contributing to Egypt's goal of ensuring that renewable energy provides 42% of the country's energy mix by 2035.
Also this summer, Mohamed Shaker El-Markab, Egypt's Minister of Electricity, New and Renewable Energy, said that the selling price per kilowatt-hour of solar and wind energy in Egypt is the lowest in the world, and one of the most attractive prices for investment in the world.
High voltage power line and grid development are ongoing, laying the basis for the country's future role as a mover of power in all four directions, including north to Europe. Meanwhile work continues on the 4-reactor El Dabaa nuclear plant, while the country continues to build on momentum for new fuels and hydrogen development.
Egypt Energy
A good opportunity to guage the country's mood and progress will be at Egypt Energy, 29-31 October in Cairo. This major trade show and conference, gathering numerous experts and more than 150 exhibitors, will build on last year's extensive discussions. It's a great assembly of innovators, news makers and thinkers.
This year's event will have the addition of FIREX Egypt, North Africa's fire safety exhibition and conference.
Energy & Utilities - Middle East and Africa Market, Outlook Report 2023.
This must-have report for industry players offers a thorough understanding of the latest developments, challenges, and opportunities in the region, supported by data, analysis, and expert insights.