Ivory Coast gets West Africa's first electricity asset-backed security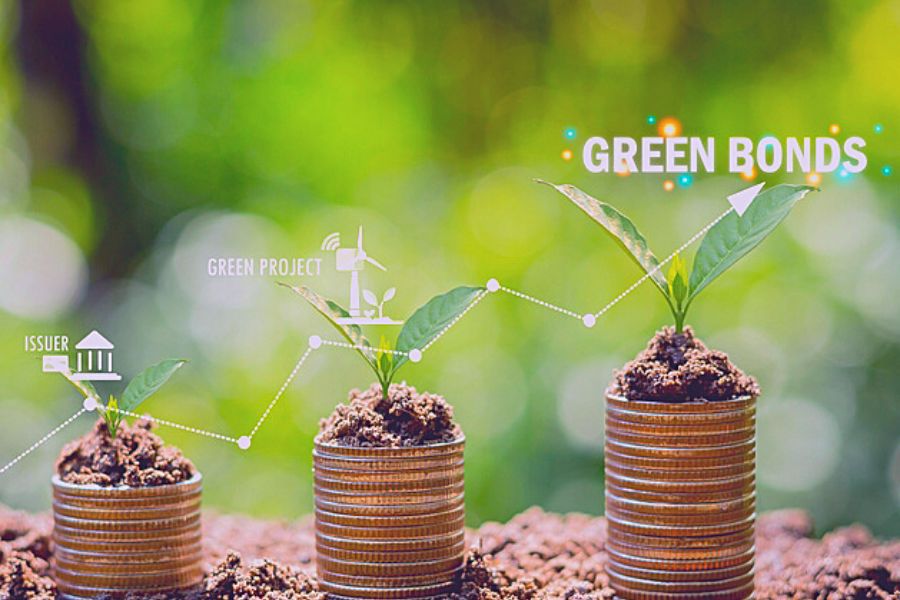 IFC, EAIF to invest in $98mn energy bond for program to finance connection of 800,000 households to national grid over next four years, with revenue collected from energy tariffs to back bond; looking to deepen capital markets to expand energy access
The International Finance Corporation (IFC), the private sector arm of the World Bank Group, and Emerging Africa Infrastructure Fund (EAIF), announced last week that they will invest in West Africa's first energy sector social bond. A securitization vehicle is issuing the bond to support the Côte d'Ivoire government's Electricity for All Program (PEPT).
Such asset-backed securities are financial instruments collateralized by a pool of illiquid assets such as electricity tariff account receivables.
Financial arrangements
According to a statement from IFC, it will invest up to $48.8 million in the bond, half of its total size of $97.6 million. The EAIF, a Private Infrastructure Development Group (PIDG) company, will co-invest in the bond, committing about $48 million. A special-purpose vehicle, Fonds Commun de Titrisation de Créances Electricité Pour Tous (FCTC EPT), will issue the bond in local currency (F.CFA 60 billion). Africa Link Capital is the mandated lead arranger, with local brokers BoA Capital Securities and NSIA Finance managing distribution.
The anchor investors believe that their commitments will encourage local investment.
Electricity for all
Proceeds from the bond will finance the connection of about 800,000 low-income households to the national grid over the next four years, increasing the country's access rate by over 13 percent. PEPT connects low-income households to the grid for an up-front cost of about $1.67, with the balance of about $249 paid over a 2 to 10-year period. The national utility, Compagnie Ivoirienne d'Électricité (CIE) manages PEPT's connections.
The revenue collected from energy tariffs over this period will back the bond and support the programme's expansion in rural areas. PEPT has achieved over 1.6 million connections to date.
Game changer
Zahalo Silué, Chairman of PEPT's Fund, noted that, "PEPT's implementation has been a game changer to increase access to electricity for underserved populations in rural and urban areas in Côte d'Ivoire.
"IFC's anchoring this first bond underscores the key role capital markets can play to support access to electricity and support socio-economic development goals."
Josiane Kwenda, IFC Country Manager for Côte d'Ivoire, noted that, "expanding access to electricity and developing local capital markets for inclusive economic development are key pillars of IFC's strategy in Côte d'Ivoire.
"This investment aligns with the Government of Côte d'Ivoire's vision to achieve universal access to electricity by 2030 and will bring hundreds of thousands of households."
A statement from the EIAF said, "the issuance builds on EAIF's growing track record of anchoring social and green impact bonds and deepens the role of local capital markets in financing critical development priorities across Côte d'Ivoire."
"The asset-backed security is a first for EAIF and cements the fund's status as an essential partner in growing the country's energy sector."
Innovative models
This project is part of the World Bank's Joint Capital Markets Program (J-CAP), which aims to develop and deepen the West African Economic and Monetary Union's capital market.
Raising investments from the capital market for electrification projects remains a challenge across sub-Saharan Africa. The success of this bond would demonstrate the effectiveness of innovative financing models and help improve local currency financing for energy access projects across the region.
Energy & Utilities reported this year on the development of the first large solar PV project in Ivory Coast. E&U has also reported on the finance of a large solar plant expansion in Togo.
Energy & Utilities - Middle East and Africa Market, Outlook Report 2023.
This must-have report for industry players offers a thorough understanding of the latest developments, challenges, and opportunities in the region, supported by data, analysis, and expert insights.