Egypt builds wind power momentum with announcement of massive project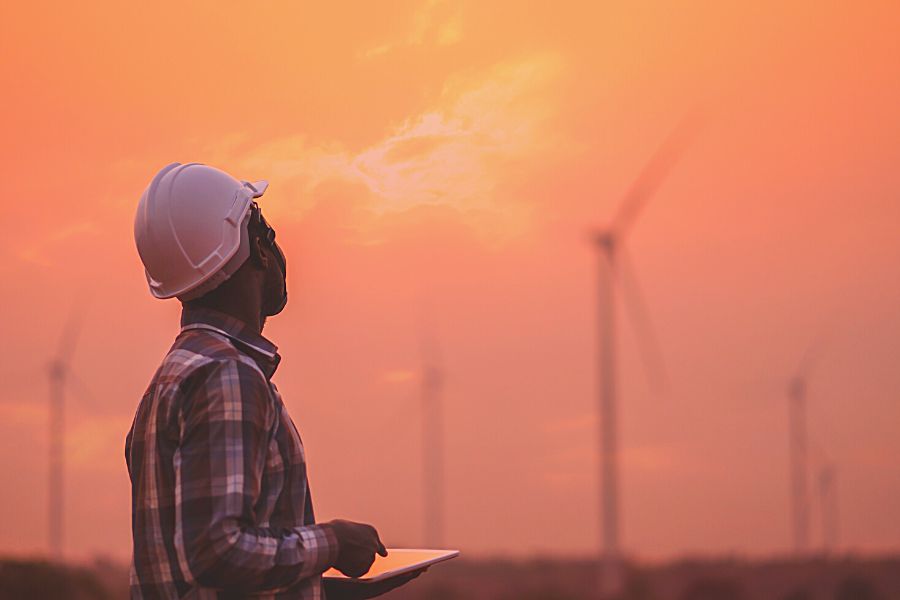 Egypt-UAE agreement on COP27 sidelines foresees 10 GW onshore wind project in 'Green Corridor' to offset 9 percent of Egypt's CO2; Masdar's largest project and one of largest wind farms in world
Egypt's progress in wind energy development gained significant momentum today with the announcement to develop a 10 GW onshore wind project in what will be one of the largest wind farms in the world.
The agreement includes UAE-based renewable energy company Masdar, its Infinity Power joint venture with Egyptian renewables developer Infinity, and Egypt's Hassan Allam Utilities.
Today's signing ceremony, occurring during the 2022 United Nations Climate Change Conference (COP27) in Sharm El-Sheikh, was attended by UAE President HH Sheikh Mohamed bin Zayed Al Nahyan, and President Abdel Fattah El Sisi of Egypt.
The Memorandum of Understanding was signed by Dr. Sultan Ahmed Al Jaber, UAE Minister of Industry and Advanced Technology, UAE Special Envoy for Climate, and Chairman of Masdar, and Sabah Meshaly, chairwoman of the Egyptian Electricity Transmission Company (EETC).
"The scale of this mega 10 GW onshore wind project – one of the largest winds farms in the world – is a testament to the renewable energy ambitions of the United Arab Emirates and the Republic of Egypt, and demonstrates Masdar's status as a global leader in clean energy," said Al Jaber.
When completed, the 10 GW wind farm will produce 47,790 GWh of clean energy annually and offset 23.8 million tonnes of carbon dioxide emissions, which is equivalent to some 9 percent of Egypt's current CO2 emissions, according to a report by Emirates News Agency WAM.
The project will be part of Egypt's Green Corridor initiative – a grid dedicated to renewable energy projects – and will contribute to Egypt's goal of ensuring renewable energy makes up 42 percent of its energy mix by 2035. The wind farm will also save Egypt an estimated $5 billion in annual natural gas costs and help create as many as 100,000 jobs, according to the WAM report.  
The project will greatly expand capacity in the 'Green Energy Corridor' on available land near and along the west coast of the Gulf of Suez. The country intends to develop renewable power capacity of 70 GW in this corridor.
Last week a groundbreaking ceremony occurred for the Gulf of Suez 2 wind farm, a 500 MW Build-Own-Operate Wind Farm located on the shores of the Gulf of Suez, 40 km northwest of Ras Ghareb.
The ceremony was attended by the Red Sea Wind Energy consortium and the Egyptian Ministry of Electricity and Renewable Energy. Red Sea Wind Energy is a consortium comprising Engie (35%), Orascom Construction PLC (25%), Toyota Tsusho Corporation (20%), Eurus Energy Holdings Corporation (20%). The new project will be the largest onshore wind power plant in Engie's portfolio. It will provide sufficient electricity to power 800,000 homes.
Gulf of Suez 2, negotiated on a bilateral basis with the Egyptian Electricity Transmission Company (EETC) as off taker, was built by the same consortium as the Gulf of Suez 1 project, according to a press announcement published on the weekend.
The 262.5 MW Gulf of Suez 1 – Ras Ghareb Wind Farm, an Independent Power Producer (IPP) project, was completed in late 2019.
Energy & Utilities reported yesterday that a 6 MW solar PV plant in Sharm El Sheikh, developed by the Infinity Power joint venture, has begun full operation.
In June, E&U reported that Acwa Power, in consortium with Egyptian construction conglomerate Hassan Allam Holding, was awarded a contract to build a 1.1 GW wind power plant in the Gabal el-Zeit area on the western edge of the Gulf of Suez.
In April, E&U reported that Masdar and Hassan Allam Utilities signed two Memoranda of Understanding with Egyptian state-backed organisations to cooperate on the development of green hydrogen production plants in the Suez Canal Economic Zone and on the Mediterranean coast.
Last year, E&U reported that the 250MW West Bakr wind project, developed by renewable energy company Lekela, began operation.
Also last year, E&U first reported on the award of the Gulf of Suez 2 project to the Engie-Orascom-Toyota Tsusho consortium.
Energy & Utilities - Middle East and Africa Market, Outlook Report 2023.
This must-have report for industry players offers a thorough understanding of the latest developments, challenges, and opportunities in the region, supported by data, analysis, and expert insights.