Infinity Power PV plant adds to Sharm El-Sheikh's green progress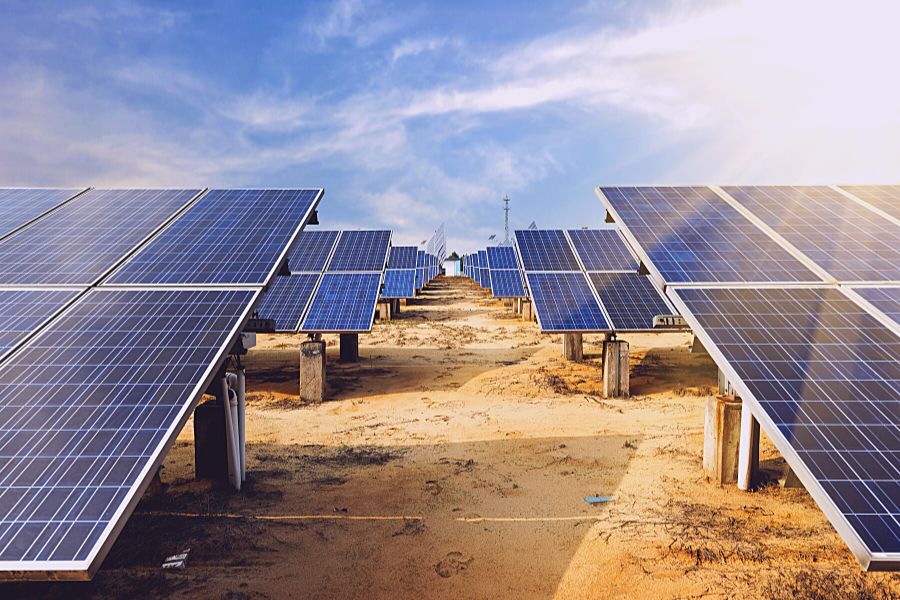 Infinity Power joint venture starts operation of 6 MW plant for local power as COP 27 gets underway, adding to the clean power vehicle's portfolio in Africa; Egypt striving to make tourist town completely carbon neutral
A 6 MW solar PV plant that can generate some 11.7 GWh per year is now fully operational in Sharm El-Sheikh. Developed by Infinity Power Holding, a joint venture between the UAE's Masdar and Egypt's Infinity, the plant provides renewable energy to COP27, the UN climate change conference taking place in the Egyptian city during two weeks.
The PV plant will continue to provide electricity to power more than 5,000 homes, according to an announcement from Masdar issued on the weekend.
"Masdar is fast developing as the partner of choice for many of Egypt's most important clean energy projects, and I am proud that we are able to deliver clean energy to support COP27 through our Infinity Power platform," said HE Sultan bin Ahmed Al Jaber, UAE Minister of Industry and Advanced Technology, Special Envoy for Climate Change and Chairman of Masdar.
"We will continue providing sustainable energy solutions to Sharm El-Sheikh for years to come through our solar plant," said Mohamed Ismail Mansour, Chairman, Infinity Power.
Infinity Power, a joint venture established by the two companies in 2020, has been named a Principal Partner for COP27. Its renewable energy projects are located in Egypt, South Africa, Senegal and Ghana.
The new project is part of a large effort, funded by the Egyptian government and international development funds, to make Sharm El-Sheikh into a green city. The government has stated its intention to make the city's tourist sector entirely carbon neutral. Solar PV plants are now powering hotels, while a transportation system of electric vehicles and charging stations has been developed.
Egypt's TAQA Power announced last month the commissioning of a solar power plant in Sharm El-Sheikh, built on an area of 250,000 sqm, with 20 MW first phase capacity.
Energy & Utilities reported last week on Egypt's plans to become a regional power supplier with an electricity surplus and growing shares of renewables in its energy mix.
Energy & Utilities - Middle East and Africa Market, Outlook Report 2023.
This must-have report for industry players offers a thorough understanding of the latest developments, challenges, and opportunities in the region, supported by data, analysis, and expert insights.