Acwa Power consortium to develop 1.1GW Egypt wind project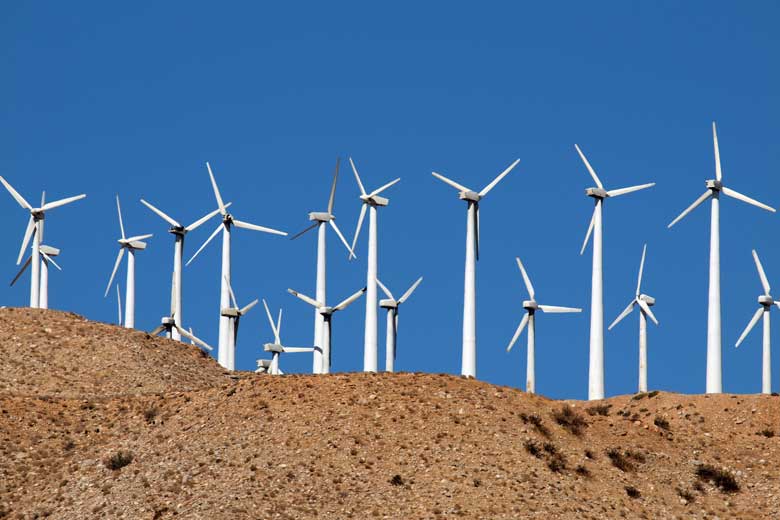 Acwa Power, in consortium with the local Hassan Allam Holding, will build a 1.1GW wind power plant in the Gabal el-Zeit area on the western edge of the Gulf of Suez
A consortium led by Saudi Arabia's Acwa Power has been awarded a contract to develop the largest wind farm in the Middle East, and one of the largest onshore wind farms in the world.
Acwa Power, in consortium with the local Hassan Allam Holding, will build a 1.1GW wind power plant in the Gabal el-Zeit area on the western edge of the Gulf of Suez.
The signing ceremony, at the headquarters of the Egyptian General Authority for Investment and Free Zones, came at an opportune moment for Egypt. It showed the country's effort to address climate change as it prepares to host the UN Climate Conference (COP 27) this fall. And, occurring just a day after Saudi Arabia's Crown Prince Mohammed bin Salman arrived in Egypt for a state visit, it showed strengthening cooperation between the two countries in the energy sector.
The enormous project will deploy state-of-the-art wind turbines with blade heights of up to 220 metres. With an investment value of US$1.5bn, it is anticipated to reach financial close by the third quarter of 2024, with the plant beginning operations by the end of 2026.
The Gabal el-Zeit project will add to Egypt's growing array of renewable power projects. Egypt currently produces 6GW of renewable energy, which is approximately 11 percent of the country's energy mix. Although Egypt currently does not have a national target for reaching net-zero emissions, it plans to have renewable energy compose 42 percent of the energy produced in Egypt by 2035. The Egyptian Solar Plan aims to add 3.5GW of solar energy by 2027.
Energy & Utilities - Middle East and Africa Market, Outlook Report 2023.
This must-have report for industry players offers a thorough understanding of the latest developments, challenges, and opportunities in the region, supported by data, analysis, and expert insights.