Water desalination plans discussed by Egyptian PM & ACWA Power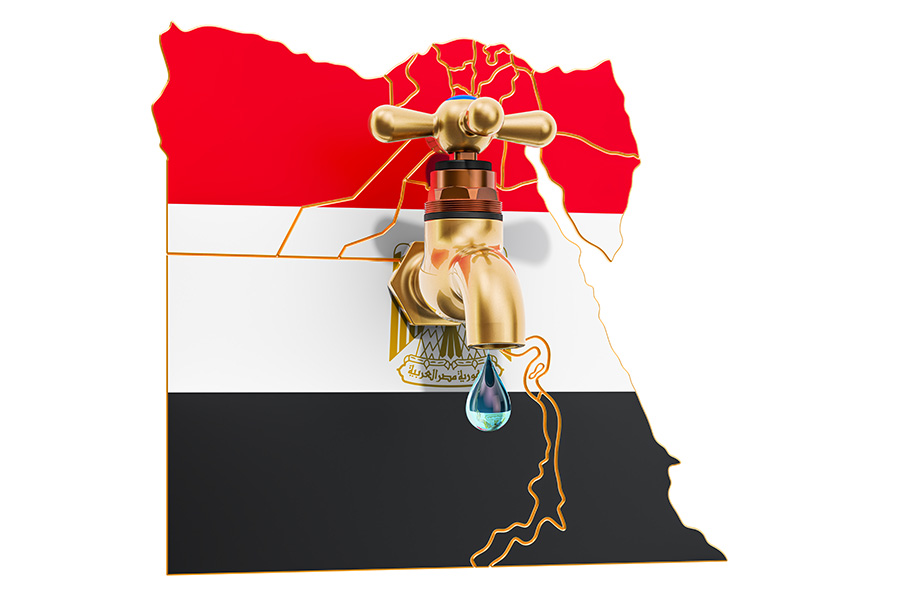 PM wishes to extend partnership with ACWA Power to help counter Egypt's challenges with water shortages, bringing company's expertise to address current and anticipated freshwater shortages
In Cairo earlier this month, Egyptian Prime Minister HE Mostafa Madbouly met with the CEO of ACWA Power, Marco Arcelli to discuss the company's potential involvement in the development of water desalinization in Egypt.
According to a statement by ACWA Power, the meeting took place on the side-lines of a ceremony for the official allocation of land for a 10GW wind power project in Egypt's Western Sohag region.
Water desalination in Egypt
Currently there are no water desalination projects in Egypt developed by ACWA Power. However, the company has several renewable power facilities in the country, including the Sohag wind project currently in development, a 120 MW solar PV project in Benban, a 200 MW solar PV facility in Kom Ombo, and the 1.1 GW Suez Wind Energy project.
Prime Minister Madbouly wants to extend the partnership with ACWA Power in the field of water desalination, to help counter Egypt's challenges with water shortages, according to the company's statement.
Mr. Arcelli said: "We look forward to working closely with the Egyptian authorities over the coming years, who clearly share our commitment for the sustainable and responsible development of its communities and ensuring a brighter future for all."
Why ACWA Power?
According to the statement by ACWA Power, the company operates 16 desalination plants in four countries, ten of which are in Saudi Arabia. In 2022 alone, ACWA added 2.4 million m3/day (cubic meters per day) of water desalination capacity via four desalination plants in Saudi Arabia, Bahrain, and the UAE. Today ACWA Power manages 6.8 million m3 (cubic meters) of desalinated water per day.
A 2021 UNICEF report, which cited an InterPress Service (IPS) report, showed that Egypt is facing an annual water deficit of around seven billion cubic metres and the country could run out of water by 2025.
Ninety water plants
In a study published in the July 2023 edition of the Ain Shams Engineering Journal, as of 2020, 90 seawater desalination plants were operational or planned in Egypt, a total capacity of 1.3 billion m3, at a cost of 12 billion Egyptian pounds. Seventy-six plants had been completed and fully operational, with a daily capacity of 850,000 m3. The remaining 14 plants with a daily capacity of 450,000 m3 will be working by 2050.
Energy & Utilities reported recently on Veolia Water Technologies deploying mobile water treatment units at Egyptian steel plants. E&U also recently reported on Egypt granting land to ACWA Power for the 10 GW wind plant near Sohag.
David Haziri contributed reporting
Energy & Utilities - Middle East and Africa Market, Outlook Report 2023.
This must-have report for industry players offers a thorough understanding of the latest developments, challenges, and opportunities in the region, supported by data, analysis, and expert insights.