Uganda to get mobile substation to boost Kampala power supply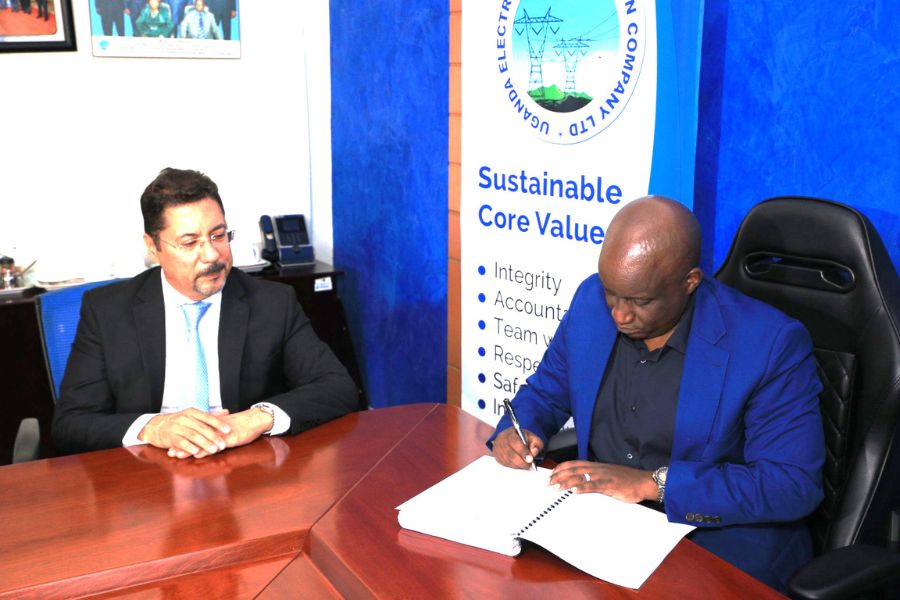 Elsewedy Electric awarded Ugandan mobile substation contract, part of Kampala metropolitan project that aims to improve transmission system; Japan agency provides $125 million loan
The Uganda Electricity Transmission Company Limited (UETCL) has contracted PT - Elsewedy Electric Indonesia (a subsidiary of Elsewedy Egypt) to supply a mobile substation. The contract signing took place this month at UETCL's Head Office in the capital Kampala.
The mobile substation will be installed under the Kampala Metropolitan Transmission System Project. The Japan International Cooperation Agency (JICA) is financing the bulk of the project via a 40-year $125.1 million concessional loan. The government of Uganda provided $13.6 million in counterpart funding bringing the total project cost to $138.7 million.
The project aims to improve the transmission system in Greater Kampala Metropolitan Area through the construction and rehabilitation of substations, improvement of transmission lines, and deployment of mobile substations.
The project component includes the construction of the 220kV Buloba and New Mukono substations, the upgrade of the 132kVA Matundwe, Bujagali, and Kawaala substations, reconductoring of 132k lines, and the procurement of one mobile substation unit. According to the project document, the capacity of the mobile substation would be 20MVA.
PT - Elsewedy Electric Indonesia was formerly PT CG Power Indonesia, a prominent manufacturer of power transformers and mobile substations. Elsewedy Transformers Indonesia Holding Ltd, a subsidiary of Egypt's El Sewedy Electric, acquired 95 percent of the company in November 2021. The company has a transformer production capacity of 10,000 MVA. This is the company's first contract for the supply of a mobile substation in Africa.
Uganda's efforts to improve transmission capacity
Although Uganda has a power generation surplus, supply is still hampered by limited and inadequate transmission and distribution infrastructure. The grid network in Uganda covers only about 33 of the country's 117 districts.
A 2021 report on Key Issues in Uganda's Energy Sector by the International Institute for Environment and Development (IIED) notes that the distribution network consisted of 3,258km of 33kV lines, 3,443km of 11kV lines, and 6,496km of low-voltage lines
Uganda's Electricity Regulatory Authority (ERA) in 2021 reported that the country had a total of 3,431km of high voltage transmission lines: 2,075km of 132kV, 1,008km of 220kV, and 35km of 66kV lines. Since 2017, the country's total transmission line length has grown by 110 percent.
The Ugandan government in recent years has concentrated efforts on improving the country's transmission infrastructure. Its Grid Development Plan has identified 53 power evacuation, system expansion projects, grid re-investment, and regional interconnection projects it plans to implement by 2030. These projects will require total investment of $4.4 billion. The government plans to raise multilateral and bilateral financing to fund the projects.
Energy & Utilities reported last week that Uganda and Tanzania inaugurated the Kikagati-Murongo hydropower project in southwest Uganda. E&U reported last month that South Africa's Eskom would transfer power generation assets to state-owned Uganda Electricity Generation Company Limited (UEGCL)
Energy & Utilities - Middle East and Africa Market, Outlook Report 2023.
This must-have report for industry players offers a thorough understanding of the latest developments, challenges, and opportunities in the region, supported by data, analysis, and expert insights.