South Africa's Eskom hands back Uganda power stations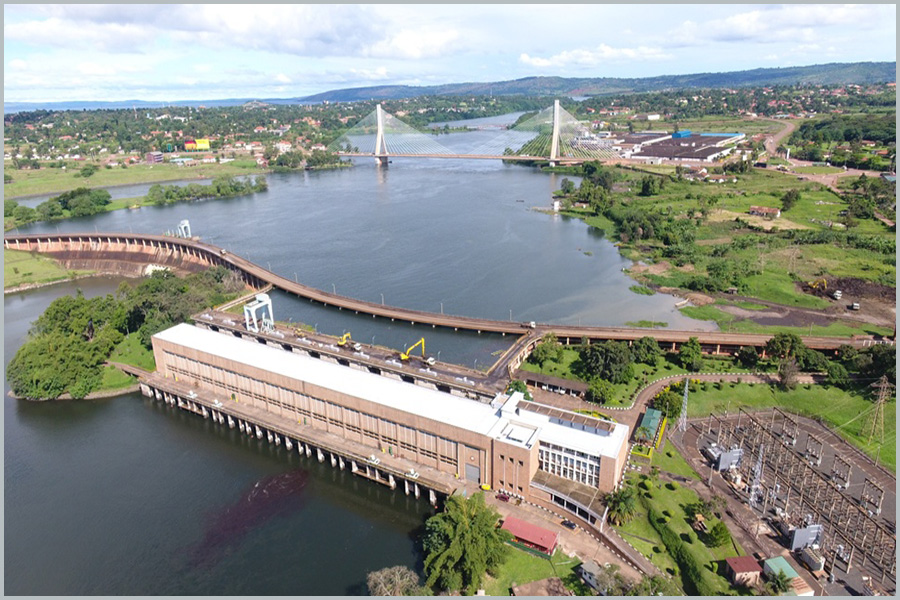 Eskom Uganda Limited returns hydro plants to UEGCL after 20-year concession ends, will receive about $12m as part of its exit package; Uganda moves to re-nationalize electricity sector
South African Energy company Eskom announced on 1 April that it has transferred power generation assets to state-owned Uganda Electricity Generation Company Limited (UEGCL) following the end of its 20-year concession period.
Eskom has operated and managed the Kiira and Nalubaale hydroelectric power stations as Eskom Uganda Limited (EUL) since April 1, 2003. The Kiira (200MW) and Nalubaale (180MW) power stations are within 2 km of each other at the point where the White Nile pours out of Lake Victoria.
Eskom stated that it operated the plants at a commendable average availability of 96.6% over the concession period. The company said it wants to improve generation performance in its home country, South Africa, contributing to its decision not to renew the Ugandan concession agreement. However, in 2018, UEGCL envisaged direct management of the Kiira/Nalubaale complex as part of its growth strategy.
Eskom will receive about $12m as part of its exit package.
Uganda's bid to re-nationalize electricity sector
Uganda privatized its electricity sector in 1999 and signed concession agreements with private companies for operating and managing power generation and distribution assets. However, as the agreements end this decade, the government has stated its intention not to renew them, setting up state-owned companies to take over the assets instead.
This move does not affect only the generation sector. Last year, Umene, the country's largest electricity distributor (with a market share of about 97%), notified shareholders that it had formally received communications from the government that there would be no renewal after its concession agreement ends in March 2025. There have been reports that the government wants to replace Umene in an effort to cut out a middleman and reduce consumer power tariffs.
State ownership limitations
Experts have warned that re-nationalizing Uganda's electricity distribution could reverse the reforms' benefits, significantly affecting market efficiency, financial resilience and sector governance.
A 2022 report by the International Finance Corporation (IFC) submitted to Uganda's Finance Ministry warned that state ownership, "could limit the ability of the sector to continue attracting and deploying private capital on competitive financing terms."
The report adds that the distribution sector could be open to the governance risks – affecting performance – that wholly-owned state utilities face.
This move to re-nationalize the Ugandan electricity sector is coming as many call for increased privatization in electricity sectors across Africa.
For instance, in South Africa, many believe privatizing Eskom and liberalizing the market will enhance competition and improve power supply. In Senegal, two failed privatization attempts of state utility SENELEC has increased the company's fiscal burden on the state. According to the IMF, subsidy to Senegal's electricity sector was 1.1% of GDP in 2022.
According to Uganda's Electricity Regulatory Authority (ERA), generation capacity has grown from 400MW in 2000 to about 1,300MW in 2021. Energy Losses have dropped from over 30% to 16% during the same period. Many attribute this progress to the reforms that have established a conducive regulatory environment.
Energy & Utilities reported in January that Angola, Uganda, and Zambia entered agreements with Masdar to develop renewable energy projects with combined capacity of up to 5 GW.
Energy & Utilities - Middle East and Africa Market, Outlook Report 2023.
This must-have report for industry players offers a thorough understanding of the latest developments, challenges, and opportunities in the region, supported by data, analysis, and expert insights.