TAQA triples its 2030 gross power generation target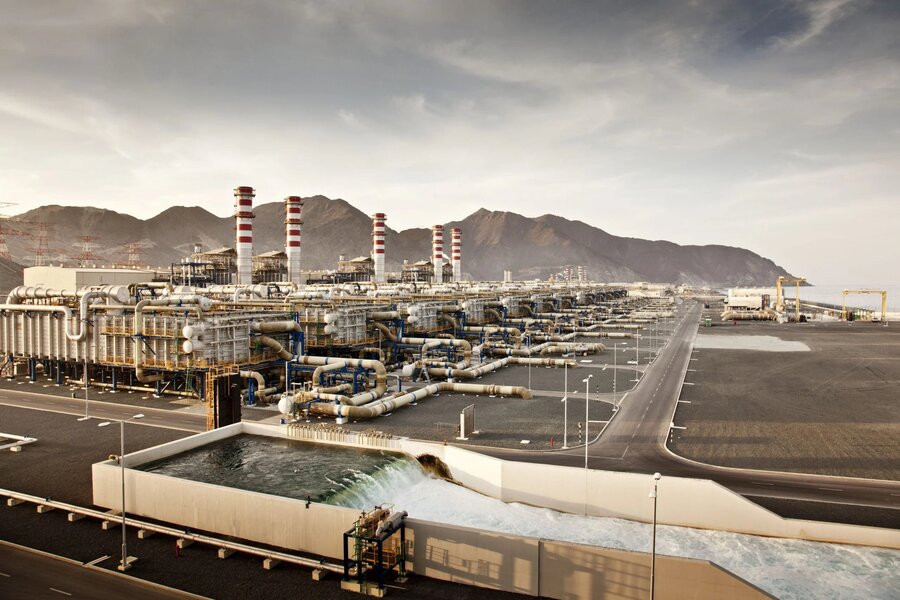 Abu Dhabi National Energy Company PJSC (TAQA) reported its earnings for the period ending 30 September 2023 and unveiled revised growth targets in energy and water production sectors, with stake in Masdar raising renewables target; growing UAE transmission and distribution networks
TAQA, the Abu Dhabi-based integrated utilities company with power and water production assets across the UAE and abroad, has announced revised expansion targets. It is aiming for 150 gigawatts (GW) of gross power generation by 2030, up from the previous target of 50 GW, with around 65% of its generation capacity coming from renewable power sources.
Going past the finish line
In terms of net power generation capacity, TAQA is set to reach 50 GW by 2030, up from its current net capacity of 17 GW, according to the company's announcement this week.
Previously, TAQA had committed to a target of 30%; however, with its leading stake in Masdar's renewable energy operations, the Group has upgraded this target. On a standalone basis, Masdar's clean generation capacity is expected to reach 100 GW by 2030.
TAQA is also ramping up its growth targets for clean water generation, with a plan to increase the Group's water generation capacity from a current capacity standing at just over 1,180 MIGD to 1,300 MIGD. Two-thirds of this capacity coming from the highly efficient and low carbon reverse osmosis (RO) technology, the company says.
Investment and expansion
To facilitate the development of future projects and associated infrastructure networks, TAQA is planning to invest AED 75 billion ($20.4 billion) until 2030 towards power and water capacity expansion and UAE-based transmission and distribution networks.
This figure includes the previously committed spend of AED 40 billion between 2021 and 2030 to grow its UAE transmission and distribution networks. TAQA is also actively seeking to expand its Transmission and Distribution business beyond the UAE through both 'inorganic' and 'organic' opportunities.
"During the third quarter of 2023, we reached financial close on a USD 2.2 billion (AED 8.3 billion) sustainable water supply project in collaboration with ADNOC as TAQA continues to be a partner of choice for industrial players and their decarbonisation ambitions towards net zero," said Jasim Thabet, TAQA's Group Chief Executive Officer (GCEO) and Managing Director (MD).
On TAQA's revised growth targets, he added: "TAQA's growth has laid the foundation for achieving sustainable growth, putting us on the path towards a low carbon future whilst maintaining attractive returns for our shareholders and helping to deliver energy security in the markets we serve."
Energy & Utilities (E&U) reported on ADIPEC 2023 where Mr. Thabet said that water will play a key role in decarbonization.
E&U, earlier this year, reported that TAQA will take control of major wastewater manager Abu Dhabi Sustainable Water Solutions Company (ADSWS).
Photo credit: TAQA
Energy & Utilities - Middle East and Africa Market, Outlook Report 2023.
This must-have report for industry players offers a thorough understanding of the latest developments, challenges, and opportunities in the region, supported by data, analysis, and expert insights.