TAQA awards EPC contract for large M2 RO desal plant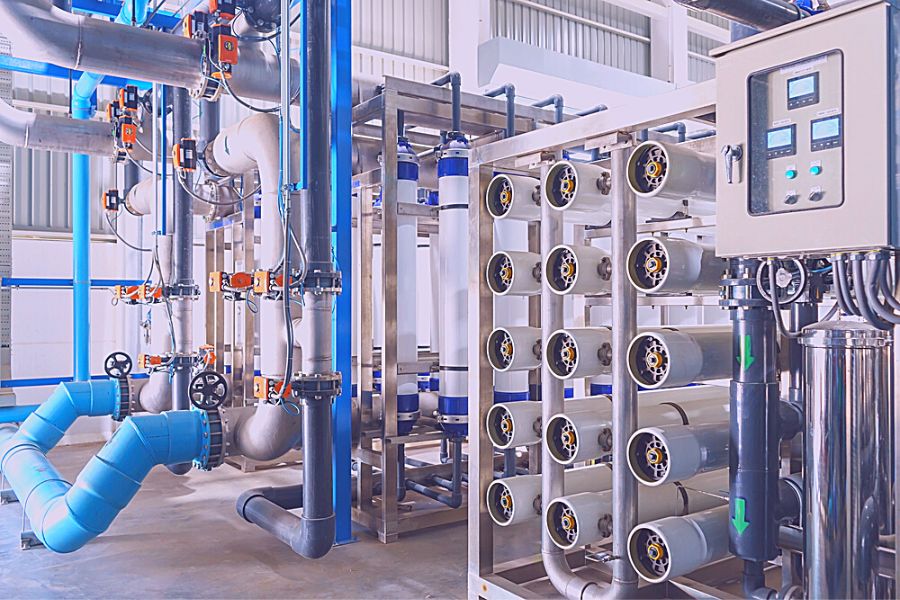 French company Veolia will lead EPC for Mirfa 2 desal development in Abu Dhabi, RO plant expected completed in 2025; deal commissioned by Abu Dhabi National Energy Company PJSC (TAQA) and ENGIE
SIDEM, a subsidiary of Veolia, is spearheading a consortium that has secured an engineering, procurement and construction (EPC) contract for the Mirfa 2 desalination project in Abu Dhabi. The deal was commissioned by TAQA and ENGIE and will bring in nearly $324 million in revenue for Veolia, according to a press statement from the company yesterday.
The new Reverse Osmosis Desalination (M2 RO) project will be the third-largest desalination plant in the UAE.
With a production capacity of 550,000 cubic meters per day of potable water, it will provide clean drinking water to approximately 210,000 households while offering increased efficiency. Project construction will begin in Q2 2023 so the plant can be commissioned by 2025.
"With Mirfa 2 Reverse Osmosis, Veolia continues to raise the bar for environmental and operational standards in desalination," said Estelle Brachlianoff, Chief Executive Officer of Veolia.
About Mirfa 2
According to Veolia's statement, the Mirfa 2 plant will feature advanced technological processes such as reverse osmosis, which represents strong efficiency gains compared to traditional thermal desalination, to lower energy consumption and improve productivity.
These technological advancements allow reduction of energy use by 80% compared to the 1980s, when thermal desalination was predominant.
Desalination by reverse osmosis is the most widespread technological solution in countries that use desalination to combat water stress, as it reduces their energy consumption.
Most of the drinking water used in the UAE comes from the sea. To manage the growth in water consumption the country has decided to use the latest advanced technologies and engineering processes to increase its desalination capacity while reducing its energy consumption, in a strategy that supports the country's 2050 carbon neutrality ambition.
Desalination developments
Energy & Utilities covered another project being led by Veolia in the Kingdom of Saudi Arabia. In partnership with Itochu, Veolia was awarded a contract to develop a 500,000 cubic metres per day (cm/d) carbon-free desalination plant at Oxagon in Saudi Arabia's NEOM development. The plant, which will be 100 per cent powered by renewable energy, will also be using a high-recovery reverse osmosis (RO) process.
Veolia isn't the only French company with an interest in the potential water desalination market in the UAE. As reported by Energy & Utilities, ENGIE, the French multinational engineering and development company, has invested approximately $12 billion (AED44 billion) in energy, water desalination, and green hydrogen projects in the UAE. The company recently won a tender to develop and operate EWEC's Mirfa 2 Reverse Osmosis Independent Water Project, valued at $800 million and with a daily water production capacity of 20 million gallons. ENGIE expects operations to start in 2026.
David Haziri contributed reporting
Energy & Utilities - Middle East and Africa Market, Outlook Report 2023.
This must-have report for industry players offers a thorough understanding of the latest developments, challenges, and opportunities in the region, supported by data, analysis, and expert insights.