Solarabic webinar explores digitalization and AI for solar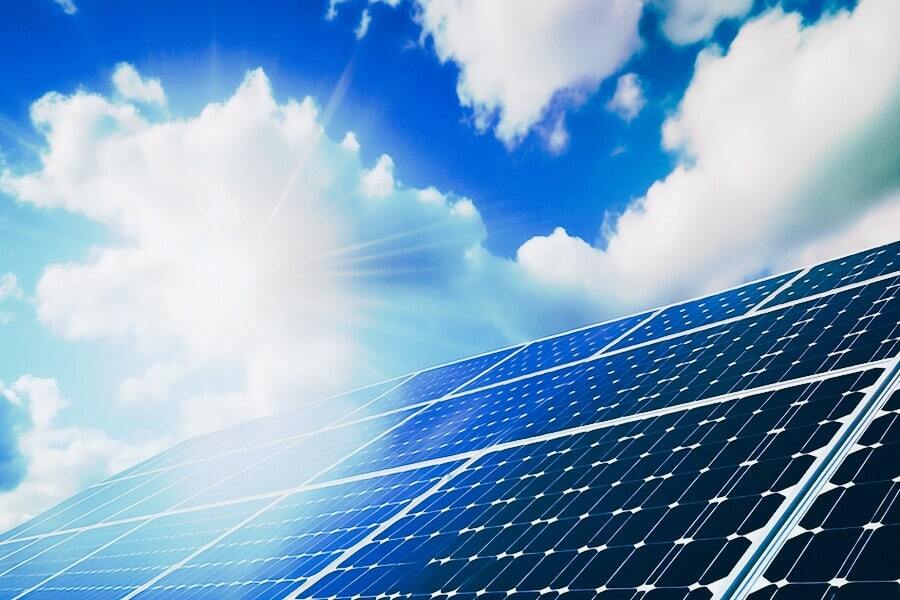 Executives of industry leaders ACWA, Huawei, GPM, Above, describe efficiency gains and AI abilities from weather forecasts and algorithms to allowing workers to find specific components in vast networks of machinery
In a webinar titled "Digitalization and AI: Transforming Solar Project Execution and Asset Management", hosted by Solarabic on Wednesday, speakers from various companies discussed the key roles that digitalization and artificial intelligence (AI) can play in solar projects.
Manual work to virtual model
Hiba Dernayka-Zoohbi, Head of Digital Software Factory for Portfolio Management at ACWA Power, said that digitalization improves maintenance and productivity of solar power assets and is used extensively; from theoretical development of the plant up to the maintenance of the built plant.
"Digitalization is the conversion of manual work or physical presence on site to a virtual model which can be managed remotely and we can benefit from the data gathered," said Mohamed El Khatib, Regional Manager – MEA, Above.
"Even before development we can digitalize the area's topography; AI can be used to analyze the data."
The panel's moderator, Rizwan Razaq, Chief Technology Officer at Huawei Digital Power, added that digitalization has already been implemented in the selection of components for solar projects.
Scott Nickolls, Regional Sales Manager, 3E, said digitalization is also about removing manual process and inefficiencies. Ultimately it is about using data, which is used sometimes efficiently, sometimes inefficiently, in the solar industry.
"We have been looking at how AI can optimize solar energy generation and spending a lot of time on data classification and standardization," said Giuseppe Ferraro, Director of Digitalization - Renewables Optimization Team, GreenPowerMonitor (GPM).
"Resource and weather forecasting is another area where AI and machine learning plays a very important role."
Data quality is key
When Razaq asked Ferraro about the kind of data that is required from the projects themselves, he replied that data should be categorized; knowing what the data is referring to is a challenge, especially in the MENA region where plants are 'gigantic'.
Key data points are ones that relate to building, maintenance and optimization.
"We like to follow data throughout the value chain."
Ferrraro said that GPM would launch the "solar solution combining solar, wind and storage" in early 2024, a cloud-based data storage project.
From the perspective of a solar plant developer, Dernayka-Zoohbi focused on the usefulness of digitalization during the construction stage, especially when there are multiple suppliers for certain components. Vendor management qualification can be revised without going to operation maintenance.
Data has a garbage-in, garbage-out processing mantra, she said. For example, if a sensor accurately collects data and works without any problems, the data collected is reliable and the algorithm that is written based around that data, and which links all sensors, ensures reliable and accurate real time data gathering. Digitalization relies on the quality of instruments being used.
Improved technology
El Khatib said that, twenty years ago, communication was not easy between on-site and off-site personnel. Internet connections were not stable enough to facilitate free and continuous flow of data so changes in schedules and plans were slower to implement. Camera quality was lower so pictures were out of the question.
On a large site, having a digital tool like a smartphone and the project's portal is a game changer. Each relevant object such as a specific panel, inverter or transformer can be geo-located by a technician on site via the portal. Information can be exchanged freely and parties can be connected more quickly to allow work to progress faster.
AI for inverters
Regarding challenges, trends and considerations when implementing AI on solar projects, Ferraro stated that the two main points looked at are how accurately AI and neural networks can predict expected maintenance of an inverter and the expected power requirement of the inverter.
Ferraro also said that AI can be used to identify previously unseen operational conditions in inverters which he described as "inverter anomaly detection".
Energy & Utilities (E&U) reported on digitalization in Egypt when the EETC awarded the contract for an Industrial Internet of Things (IIoT) based substation to Giza Systems.
E&U also reported, last year, that Tabreed and Engie Digital had developed AI technology for Dubai's cooling network.
E&U reported that DEWA registered a patent for an AI-powered water network tool in 2021.
Energy & Utilities - Middle East and Africa Market, Outlook Report 2023.
This must-have report for industry players offers a thorough understanding of the latest developments, challenges, and opportunities in the region, supported by data, analysis, and expert insights.