Tabreed and Engie Digital develop AI technology for Dubai cooling network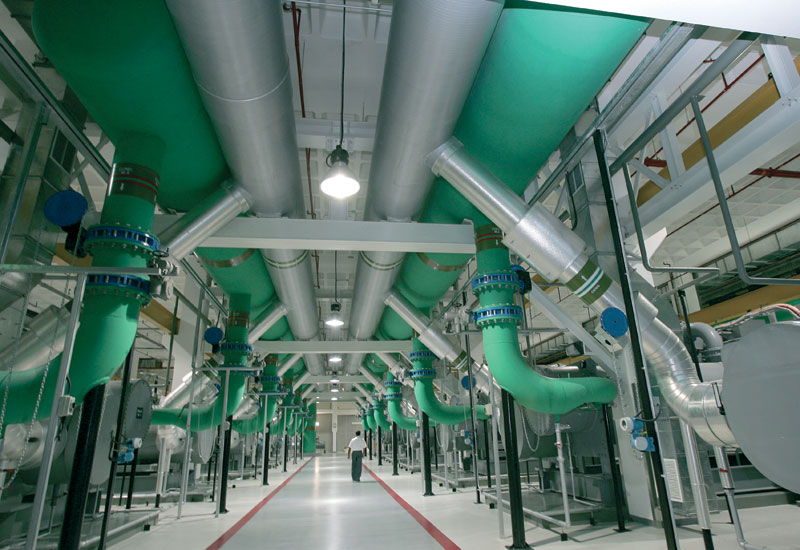 UAE district cooling company Tabreed and France's Engie Digital have extended their partnership with the implementation of NEMO, Engie's operations software utilising bespoke artificial intelligence (AI), for the 235,000 refrigerated tonnes (RT) capacity Downtown Dubai network
UAE district cooling company Tabreed and France's Engie Digital have extended their partnership with the implementation of NEMO, Engie's operations software utilising bespoke artificial intelligence (AI), for the 235,000 refrigerated tonne (RT) capacity Downtown Dubai network.
The NEMO technology utilises data driven intelligent algorithms to forecast customer demand and make operation related decisions such as chilled water flow, temperature set points, equipment sequencing and network mix, optimising energy and water consumption and removing human error from operations.
"Over the past decades, Tabreed has accumulated unparalleled district cooling engineering and operations expertise, generating massive amounts of OT and business process data," said Atef Al-Breiki, senior vice president of operations, Tabreed said following the expansion of the partnership with Engie Digital.
"Tabreed has implemented a digital strategy, investing in its IT infrastructure and OT side systems to unlock value from its legacy and long track record in the business. The collaboration with ENGIE Digital and success of Nemo integration is a direct result of this strategy."
Tabreed acquired an 80 per cent stake in the Downtown Dubai district cooling network from Emaar Properties in April 2020. The world's largest district cooling network, it comprises four interconnected district cooling plants with a combined connected supply of 160,145 RT of cooling connected to 80 buildings.
Through the energy efficiency programme, the network prevents 205,000 tonnes of CO2 from entering the atmosphere each year – equivalent to removing 44,500 cars from the roads.
Energy & Utilities - Middle East and Africa Market, Outlook Report 2023.
This must-have report for industry players offers a thorough understanding of the latest developments, challenges, and opportunities in the region, supported by data, analysis, and expert insights.