SEWA, SHIPCO, GE Vernova announce commercial operation of Hamriyah IPP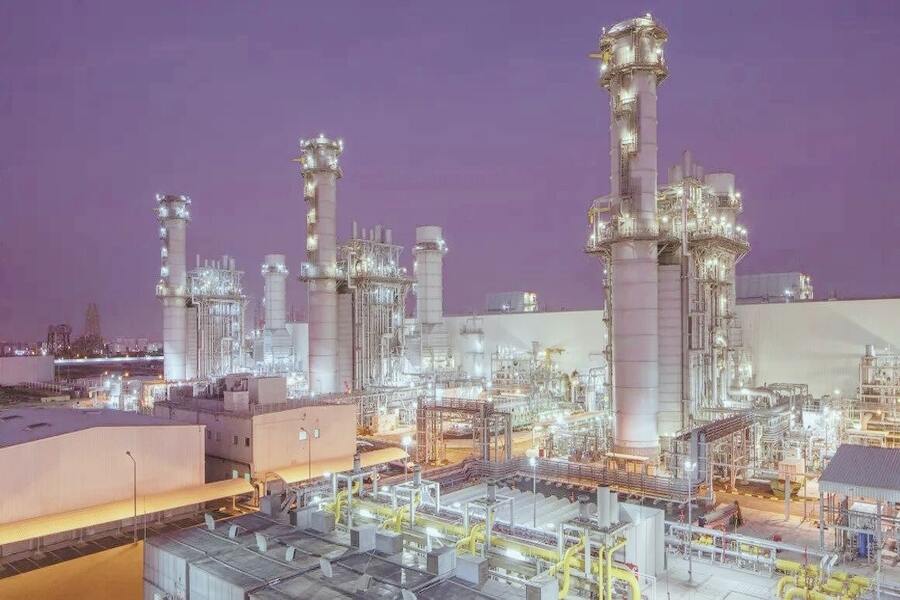 Offering a higher efficiency level than previous power generation assets installed in Sharjah, the three GE Vernova 9HA.01 turbines are expected to help generate up to 4 million tons of fewer carbon dioxide emissions per annum compared to generating the same amount of electricity with legacy technology
Sharjah Electricity, Water, and Gas Authority (SEWA), Sharjah Hamriyah Independent Power Company (SHIPCO), and General Electric (GE) Vernova announced commercial operations of all three blocks at the Hamriyah Independent Power Plant (IPP).
According to a statement by GE yesterday, the combined cycle facility is the most efficient gas power plant operating in the Middle East and Africa (MEA) today, helping to reduce the carbon intensity of power generated in Sharjah.
The Hamriyah IPP project was divided into 3 phases, which became operational by 2021, 2022 and 2023 respectively.
Efficiency and sustainability
By offering a significantly higher efficiency level than previous power generation assets installed in the emirate, the three GE Vernova 9HA.01 turbines are expected to help SEWA generate an additional 1.8 gigawatts (GW) of power with up to 4 million fewer tons of carbon dioxide emissions per annum when compared to generating the same amount of electricity with legacy technology.
According to the company's statement, GE Vernova's Gas Power business provided turnkey engineering, procurement, and construction (EPC) services and delivered three 9HA.01 gas turbines powering three H84 generators, three STF-D650 steam turbines powering three A74 generators, and three heat recovery steam generators (HRSGs) for the facility. It also plans to provide parts, repairs, and maintenance services for power generation assets at the site for about 25 years.
GE Vernova's H-class gas turbine technology is able to burn up to 50 percent by volume of hydrogen when blended with natural gas, with a technology roadmap up to 100 percent, the company says. Future plans include a combined cycle configuration with a post-combustion capture system aiming to reduce carbon dioxide emissions by up to 90 percent.
Sharjah 2030
HE Saeed Sultan Al Suwaidi, Chairman of the Sharjah Electricity, Water, and Gas Authority (SEWA) said, "The Hamriyah IPP is an integral part of SEWA's 2030 Roadmap and our strategy to strengthen Sharjah's grid with lower carbon power. [This project] is expected to help meet up to 40 percent of Sharjah's electricity needs.
"The Hamriyah IPP was a special project in many regards; from the innovative financing structure to the global workforce that executed it, including during the toughest period of the COVID-19 pandemic, and the record-setting GE Vernova H-class technology powering it," said Joseph Anis, President & CEO Europe, Middle East & Africa at GE Vernova's Gas Power business.
Omar Almulla, Chairman of SHIPCO said, "The significant milestone of commercial operations of all three blocks at the Hamriyah IPP was the result of over 11 million hours of work done by more than 1,500 people from over 20 countries from across SEWA, SHIPCO, GE Vernova, and other stakeholders."
SHIPCO, an equity consortium, was formed by the co-developers, GE Vernova and Sumitomo Corporation with Shikoku Electric Power Company and Sharjah Asset Management, the investment arm of Sharjah Government, to build, own, and operate the project.
Energy & Utilities (E&U) reported on the first turbines being installed at the Hamriyah IPP in 2021.
Another report by E&U last year showed that GE won a contract to upgrade gas turbines at the Al Taweelah power plant in Abu Dhabi.
David Haziri contributed reporting
Photo credit: SHIPCO
Energy & Utilities - Middle East and Africa Market, Outlook Report 2023.
This must-have report for industry players offers a thorough understanding of the latest developments, challenges, and opportunities in the region, supported by data, analysis, and expert insights.