Sepco 3 and Metito win Jubail desalination project contract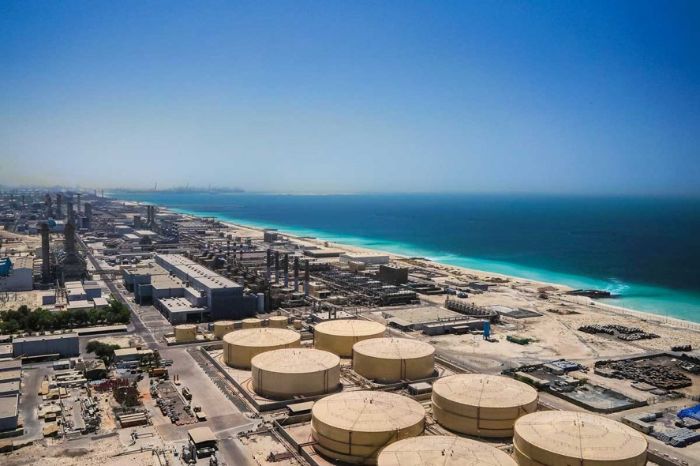 10 Feb 2021
China's Sepco 3 and Metito have been appointed to build the Jubail 2 reverse osmosis (RO) plant, which will have a capacity of 400,000 cubic metres a day (cm/d)
China's Sepco 3 and Metito have been appointed to build the Jubail 2 reverse osmosis (RO) plant, which will have a capacity of 400,000 cubic metres a day (cm/d).
Sepco 3 has awarded Metito a contract to provider engineering and procurement services for the 400,000 cm/d plant.
The project is scheduled to be completed in 2022. Metito's fast-tracked contract will be completed in 14 months.
SWCC recently received proposals for a larger 1 million cm/d desalination plant in Jubail, also tendered as an EPC contract.
SWCC awarded two EPC contracts for major desalination projects in December.
For the 600,000 cm/d Shuaiba 5 desalination plant, SWCC awarded a contract to the local Rawafid and Advanced Water Technology (AWT) to build the 600,000 cm/d Shuaiba 5 desalination plant.
For the 400,000 cm/d Shuqaiq 4 desalination plant, Spain's Acciona Agua and the local RTCC were awarded the EPC deal.
The projects are part of the kingdom's desalination development programme to meet the growing demand for potable water.
Most of the capacity will be developed in partnership with the private sector through independent water producer (IWP) schemes, which is being overseen by the Saudi Water Partnership Company (SWPC).
SWPC is overseeing the development of two IWP schemes at Jubail, phases 3A and 3B.
Energy & Utilities reported in September last year that a consortium led by the local Acwa Power had reached financial close for the $650m Jubail 3A IWP.
Acwa Power, in consortium with Kuwait's Gulf Investment Company (GIC) and the local AlBawani Water and Power Company, was awarded the contract to develop the plant for a world-record water tariff of $cents41 per cubic metre ($c/cm). The water purchase agreement (WPA) was signed on 21 May.
The Saudi Water Partnership Company (SWPC) is the offtaker for the project.
The reverse osmosis (RO) Jubail 3A IWP will have a desalination capacity of 600,000 cubic metres a day (cm/d) and is due to be commissioned towards the end of 2022.
The engineering, procurement and construction (EPC) contract has been awarded to a consortium of Sepco 3 (China), Power China and Spain's Abengoa.
The Acwa Power consortium saw off competition from three other groups to win the Jubail 3A IWP deal, with SWPC having prequalified 10 groups to participate in the tenders for the Jubail 3A and Jubail 3B IWP tenders.
Energy & Utilities reported in November that SWPC had received bids from four consortiums for the 570,000 cm/d Jubail 3B IWP project.