OETC: Phase 1 of Oman's interconnection power project complete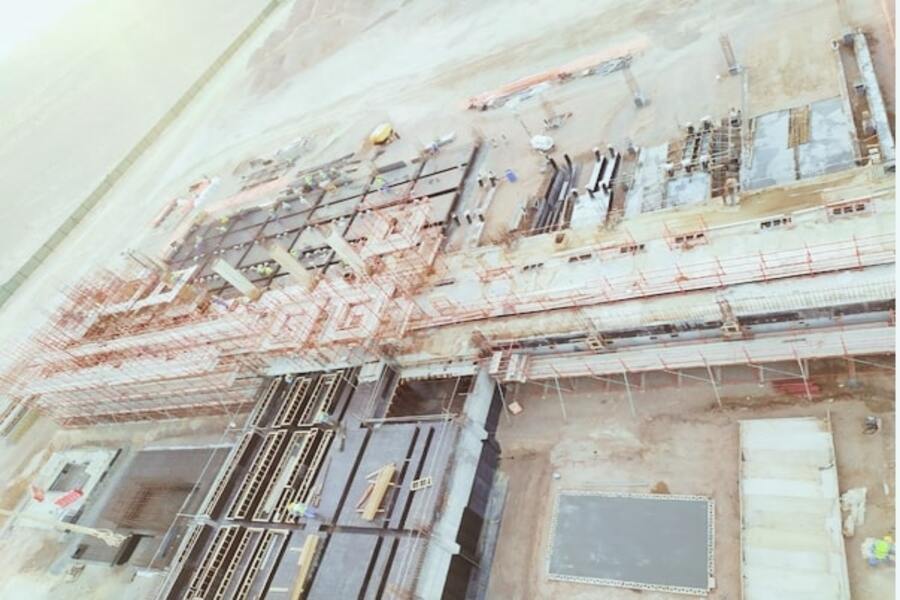 OETC's first phase include five major grid stations that are interconnected to each other and the national grid. Spanning a total distance of 670 km and operating at voltages with a peak of 400 kV, each grid station cost approximately $64.94 million to build
Oman Electricity Transmission Company (OETC), the sole owner and operator of the country's transmission system, has successfully completed the first phase of its North-South Interconnection Project (Rabt), a landmark initiative to link Oman's two standalone grids into one integrated national network.
The completion was reported by the Oman Observer this week.
Rabt Phase 1 Stats
OETC, a majority state owned utility and part of the NAMA Group, had announced in a post on Monday that the first phase, consisting of five major grid stations that are connected by overhead transmission lines spanning a total distance of 670 km, was now fully in place and operating at voltages of up to 400 kilovolts (kV).
According to a video posted by OETC, the five major grid stations and the overhead lines connecting them are:
Nahida Grid Station. The Nahida-Barik overhead line spans 195 km.
Barik Grid Station. The Barik-Suwaihat overhead line runs for 129 km.
Suwaihat Grid Station. The Suwaihat-Duqm overhead line extends for 191 km.
Duqm Grid Station. The Duqm-Mahout overhead line is 152 kms long.
Mahout Grid Station
The five major grid stations were spread apart and constructed at intervals along the transmission system. The approximate cost of building each grid station was RO 25 million ($64.94 million). Each station is equipped with 500 megavolt amperes (MVA) transformers; collectively they are the backbone of the network. The last of these grid stations, constructed at the Duqm SEZ, was brought into operation in September, according to OETC.
Scale, costs and benefits
The Main Interconnected System (MIS), serving the northern half of Oman grid, now extends from Nihada in Al Dhahirah Governorate all the way to Duqm Special Economic Zone in Al Wusta Governorate. This phase also ensured that the isolated networks of Petroleum Development Oman (PDO) and the Rural Areas Electricity Company (Tanweer) in Duqm SEZ have been interconnected, according to the Oman Observer news report.
Total investment in the Rabt interconnection project across two phases is around RO 372 million ($966 million).
According to news reports and the NAMA post, it appears that the project intends to interconnect Oman's networks into a national grid, to enhance energy efficiency and security of supply. Moreover, the interconnection will pave the way for areas of Al Wusta Governorate, which are deemed optimal for solar and wind power projects, to be developed as part of the country's future low-carbon energy ambitions.
Future proofed project
With the completion of Phase 1, OETC is preparing to gear up to launch the second phase of the project, tentatively before the end of this year. In this phase, 400 kV transmission lines will run from Duqm further south for a distance of about 502 kms to link up with the existing Dhofar System, according to the Oman Observer.
The interconnected system will also reinforce electricity supply to PDO areas; presently served by a 132kV network, and reduce PDO's dependence on gas-fired power generation for its electricity needs.
Energy & Utilities (E&U) reported that a green hydrogen consortium led by ENGIE and POSCO was granted land by Hydrom, earlier this year.
E&U had reported, three years ago, that Oman had signed $475 million worth of electricity transmission contracts to connect the North and South electricity transmission networks.
Photo credit: OETC
Energy & Utilities - Middle East and Africa Market, Outlook Report 2023.
This must-have report for industry players offers a thorough understanding of the latest developments, challenges, and opportunities in the region, supported by data, analysis, and expert insights.