Nigerian 700MW hydropower plant gets GE Vernova turbines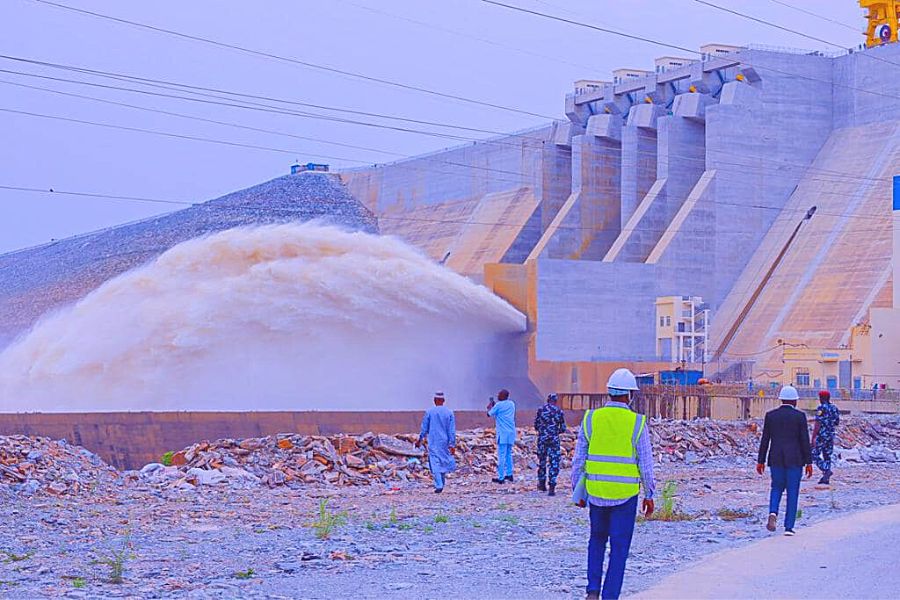 The 700MW Zungeru power plant on Kaduna River in Niger State outfitted with four 175 MW Francis hydropower turbines and generators to supply 10% of Nigeria power demand; plant built with Chinese and Nigerian finance
GE Vernova's Hydro Power business announced this month that it has commissioned four 175 MW Francis hydropower turbines and generators at the 700MW Zungeru power plant.
The hydropower project is located on the Kaduna River in Niger State, about 150km northwest of the capital Abuja.
The plant cost a total of $1.3bn and was financed by a $984.23m preferential loan facility from the Export-Import Bank of China to be paid over 20 years at a 2.5% interest. The government of Nigeria provided the remaining 25% of the cost as counterpart funding.
Ten percent of power demand
The plant, which is Nigeria's second-largest hydropower plant, is expected to meet about 10% of the country's total electricity demand, according to a company statement. It was constructed by a joint venture of Sinohydro and China National Electric Engineering Co (CNEEC).
The facility is comprised of a roller-concrete compacted dam (90 meters in height and 1,090 meters in length), an intake tower and diversion tunnel, an underground powerhouse, a power transmission line and an access road.
GE Vernova was selected by the EPC for the project, China National Electrical Equipment Corporation (CNEEC), to design, supply, supervise installation and commission the four hydropower units. These turbines will generate about 2.64 billion kWh of electricity annually while the dam will also provide flood protection and water for farmland irrigation.
MESL to operate
Brian Selby, Hydro Power Asia Leader for GE Vernova, noted that "as the Government of Nigeria continues to pursue the expansion of generation capacity and extend the capability of its power grid, we are happy to help take advantage of the country's water reserves to meet its increasing demand for sustainable, reliable, and efficient power."
The construction works on the power plant commenced in May 2013 with initial completion scheduled for 2018. However, legal and financial challenges related to ecological settlement in the affected area and the pandemic delayed the project.
Early this year, the Nigerian government approved Mainstream Energy Solutions Limited (MESL) as the concessionaire for the plant. MESL will operate, manage and maintain the plant for 30 years and pay the government about $70m annually.
Energy & Utilities reported earlier this year on completion of construction of the 700MW Zungeru Hydropower Project.
E&U has reported on Nigeria's renewable power initiatives and Nigeria's Renewable Energy Agency's programs.
Energy & Utilities - Middle East and Africa Market, Outlook Report 2023.
This must-have report for industry players offers a thorough understanding of the latest developments, challenges, and opportunities in the region, supported by data, analysis, and expert insights.