Morocco aims to tender green hydrogen project in 2022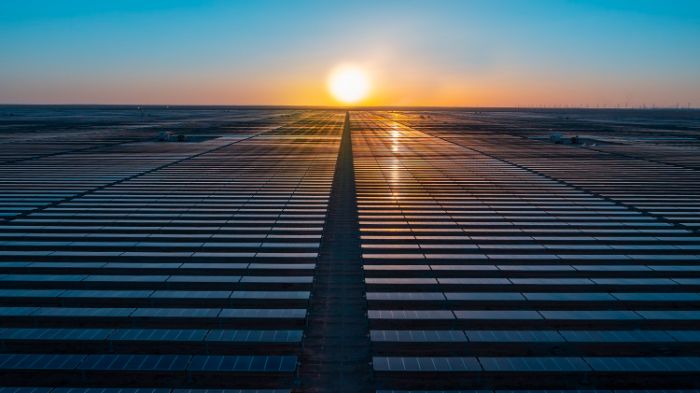 Morocco is aiming to push ahead with a tender for a 100MW green hydrogen electrolyser project in 2022, Informa Markets' Egypt Energy conference was told
Morocco is aiming to push ahead with a tender for a 100MW green hydrogen electrolyser project in 2022, Informa Markets' Egypt Energy conference was told.
Speaking at the event, Tarik Hamane, head of development and member of the executive committee at the Morocco Agency for Sustainable Energy (Masen) revealed the progress with plans for the electrolyser plant.
"We have secured financing, and are hoping to tender the project and begin construction next year," Hamane said. "We are aiming for the plant to be operational by 2025."
Morocco is planning to use its abundant renewable energy sources to position itself as a global green hydrogen and green ammonia hub.
Hamane told Energy & Utilities in May that Morocco was planning to become one of the leading suppliers of green ammonia to Europe.
Speaking at the Middle East Energy Online 2021 conference, Hamane told a panel discussion that the country's abundant renewable energy sources had already led to an agreement being signed with Germany that would see an industrial-scale green ammonia plant being built in Morocco.
In July, Energy & Utilities reported that a joint venture of Greece-based Consolidated Contractors Company (CCC) and Ireland's Fusion Fuel were planning to develop a green hydrogen-powered ammonia project in Morocco.
The project is expected to produce 183,000 tonnes of green ammonia by 2026 – with a production capacity of 31,000 tonnes of green hydrogen a year. The green hydrogen will be supplied by Fusion Fuel's off-grid solar-to-hydrogen HEVO Solar generator.
Work on the project is expected to begin in 2022 following the completion of a feasibility study.
The project is expected to require a total investment of $850m. Commodity trading company Vitol will manage the offtake agreement for the scheme.
Register for Middle East Energy 2022
Guiding you through the energy transition.
Discover thousands of solutions to supply power today and embrace renewable and clean energy evolution over the next 40 years. Register now for free to attend Middle East Energy 2022 from 7-9 March 2022 at Dubai World Trade Centre and join over 800 exhibitors showcasing the latest products and innovations that enable you to deliver cleaner energy and supply sustainable power.