Fusion Fuel and CCC to develop $850m Morocco green hydrogen project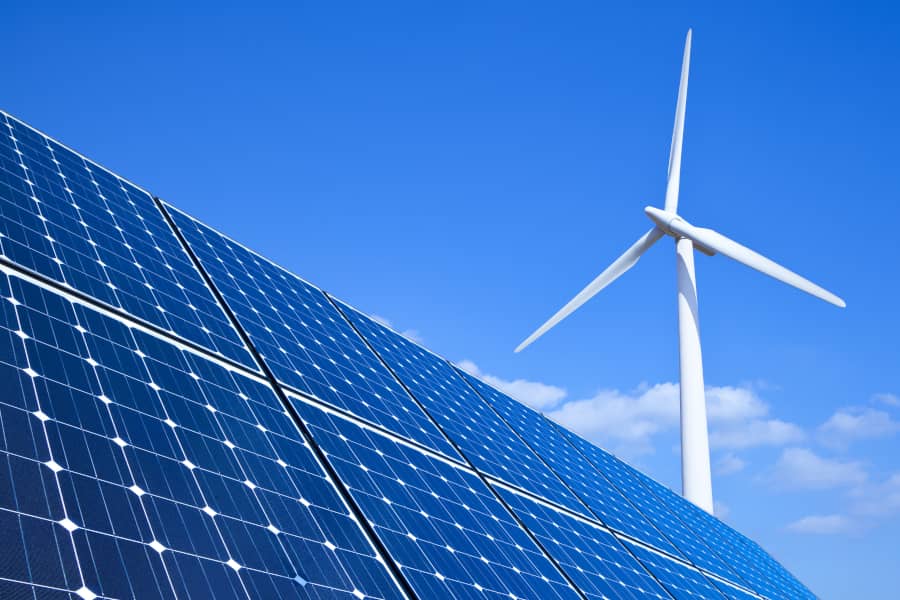 A joint venture of Greece-based Consolidated Contractors Company (CCC) and Ireland's Fusion Fuel are planning to develop a $850m green hydrogen-powered ammonia project in Morocco, the largest green hydrogen project announced in the North African state to date
A joint venture of Greece-based Consolidated Contractors Company (CCC) and Ireland's Fusion Fuel are planning to develop a green hydrogen-powered ammonia project in Morocco, the largest green hydrogen project announced in the North African state to date.
The project is expected to produce 183,000 tonnes of green ammonia by 2026 – with a production capacity of 31,000 tonnes of green hydrogen a year. The green hydrogen will be supplied by Fusion Fuel's off-grid solar-to-hydrogen HEVO Solar generator.
Work on the project is expected to begin in 2022 following the completion of a feasibility study.
The project is expected to require a total investment of $850m. Commodity trading company Vitol will manage the offtake agreement for the scheme.
"We are very happy to announce the formation of the HEVO Ammonia Project here in the Kingdom of Morocco alongside our partners Fusion Fuel, CCC, Vitol, and other esteemed delegates," said Aziz Rabbah, Morocco's Minster of Energy, Mines and Environment.
"Morocco is the largest producer of phosphate in the world, but because it has limited domestic ammonia production, it has had to rely on imported ammonia to produce fertiliser, one of Morocco's key industries," added Rabbah. "… we believe this ambitious project will be the cornerstone of Morocco's hydrogen strategy and will establish Morocco as a major exporter of ammonia to international markets."
Middle East Energy Online was told in May that Morocco was planning to become one of the leading suppliers of green ammonia to Europe.
Speaking at the Middle East Energy Online 2021 conference, Tarik Hamane, head of development department at the Moroccan Agency For Solar Energy (Masen) told a panel discussion that the country's abundant renewable energy sources had already led to an agreement being signed with Germany that would see an industrial-scale green ammonia plant being built in Morocco.
Green ammonia is produced using green hydrogen as the energy source. Green hydrogen is produced by the electrolysis of water using renewable energy which reverts it back to its component elements of hydrogen and oxygen.
Also speaking at MEE Online, Gabriel Lastours, head of energy Middle East and Africa at the European Bank for Reconstruction and Development (EBRD), revealed that EBRD was assisting the Egyptian and Moroccan governments with studies for developing green hydrogen.
Speaking at the World Hydrogen Mena online conference on 21 April, Gabriel Lastours, head of energy Middle East and Africa at EBRD, said that the development bank was doing studies for the governments in Egypt and Morocco to help them prepare for launching green hydrogen programmes and developments.
"The EBRD is working with governments in Egypt and Morocco on studies to assess how green hydrogen could contribute to the decarbonisation agenda and mapping out low carbon pathways for these countries," said Lastours.
Lastours said that while funding ambitious green hydrogen projects would present a challenge, that financing would be available for a variety of sources for well-structured projects.
"There will be a lot of funds available from development institutions, such as EBRD, the EU innovation fund and climate funds."
In order for countries in the Middle East and North Africa to attract the high levels of investment required, governments will be required to play a key role in implementing adequate legislation and infrastructure.
"There needs to be some support to the government and incentives for the right regulations to give confidence to investors for hydrogen projects and transport and storage," said Lastours.
"There will also be environmental and safety requirements, and EBRD is doing studies to help governments in Egypt and Morocco address these challenges – and hopefully that will kickstart the new green hydrogen value chain in these countries.
https://energy-utilities.com/ebrd-assisting-egypt-and-morocco-with-green-news111871.html
Energy & Utilities - Middle East and Africa Market, Outlook Report 2023.
This must-have report for industry players offers a thorough understanding of the latest developments, challenges, and opportunities in the region, supported by data, analysis, and expert insights.