Miral, Emerge partner to develop a solar project on Yas Bay Waterfront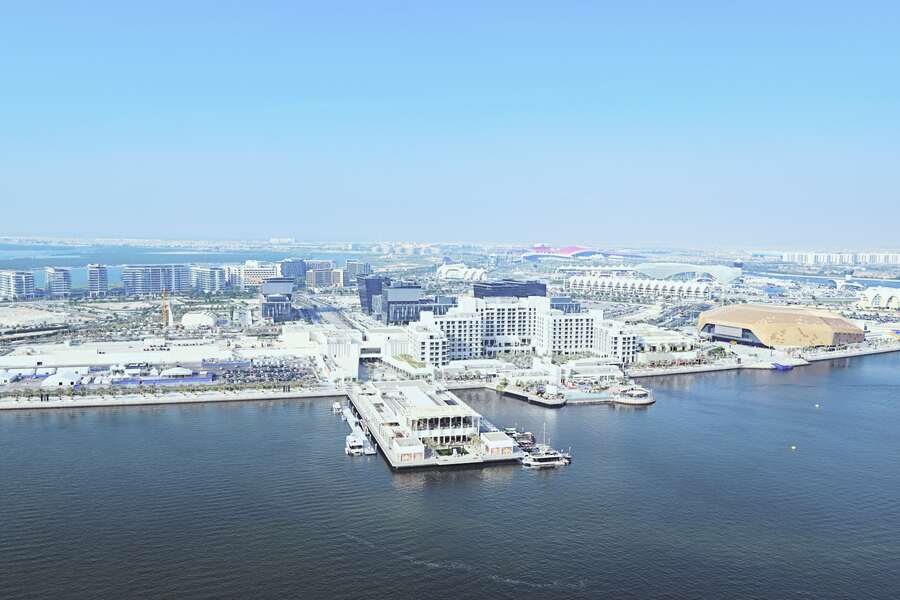 Marking the third collaboration between Emerge and Miral, the solar photovoltaic project is located on Abu Dhabi's Yas Bay Waterfront and will produce 524-kilowatt peak with installation of 920 solar modules; Emerge delivering turnkey solution
Miral has signed an agreement with Emerge, a joint venture between the UAE's Masdar and France's EDF, to develop a 524-kilowatt peak (kWp) solar photovoltaic (PV) project on Yas Bay Waterfront, an Abu Dhabi entertainment area on Yas Island.
Entertaining solar power
According to an Emirates News Agency (WAM) report, the project will feature the installation of 920 solar modules at Yas Bay waterfront, providing sustainable energy support, with Emerge delivering a turnkey solution, including finance, design, procurement, construction, operations, and maintenance of the solar modules for a duration of 30 years.
Jonathan Brown, Miral's Chief Portfolio Officer, said: "This project will set a benchmark in supplying clean energy to power Yas Bay...this partnership represents our dedication to prioritizing sustainable practices and incorporating renewable energy elements across our destinations."
Michel Abi Saab, General Manager, Emerge, said: "We are pleased to once again partner with Miral to deliver this exciting solar project at Yas Bay…We are confident the 524 KWp project will help to deliver high-quality and reliable clean energy to this premier entertainment destination.
"With the UAE preparing to host COP28, this project demonstrates the sustainable impact that can be achieved across many other entertainment sites as we work towards the country's Net Zero goal."
Emerge was formed in 2021 to develop distributed solar, energy efficiency, street lighting, battery storage, off-grid solar, and hybrid solutions for commercial and industrial clients. As an energy services company, it offers clients full turn-key supply and demand-side energy management solutions through solar power agreements and energy performance contracting.
Miral is a real estate development, management and investment company responsible for the development and management of Yas Island in Abu Dhabi.
A tried and tested partnership
The solar project at Yas Bay Waterfront marks the third collaboration between Miral and Emerge.
A solar project, billed as Abu Dhabi's largest solar rooftop project, was inaugurated by Miral in March 2023 at Warner Bros. World™ Abu Dhabi. The green energy project incorporated approximately 16,000 solar modules across the theme park's roof area of 36,000 square meters, producing nearly 40 percent of its annual energy demand and holding a 7-megawatt peak (MWp) capacity.
As reported by Energy & Utilities, earlier in 2022, Miral and Emerge had signed an agreement to deploy on-site solar energy systems at the SeaWorld Abu Dhabi theme park with a capacity of 8.4 megawatts (MW).
According to a report by Energy & Utilities, Miral Group had signed an agreement with Emerge to install 7MW rooftop solar project at Warner Bros theme park towards the end of 2020.
David Haziri contributed reporting
Photo credit: Emirates News Agency (WAM)
Energy & Utilities - Middle East and Africa Market, Outlook Report 2023.
This must-have report for industry players offers a thorough understanding of the latest developments, challenges, and opportunities in the region, supported by data, analysis, and expert insights.