EDF/Masdar joint venture to develop theme park solar system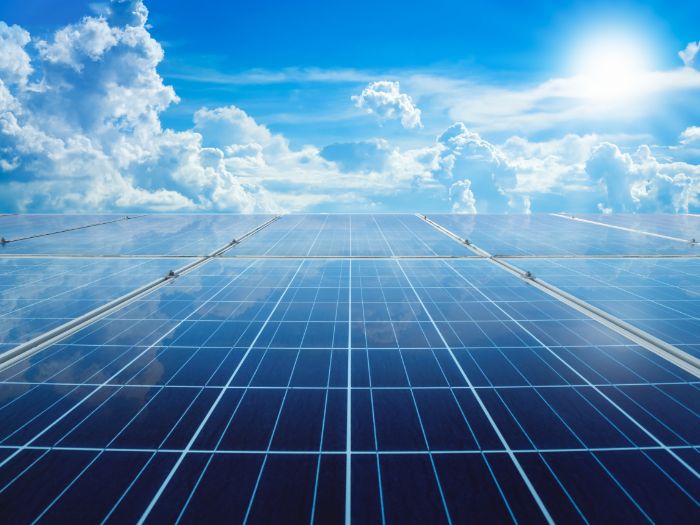 Emerge, a joint venture (JV) between France's EDF and the Abu Dhabi Future Energy Company (Masdar) has entered an agreement with Miral to deploy on-site solar energy systems at the SeaWorld Abu Dhabi theme park
Emerge, a joint venture (JV) between France's EDF and the Abu Dhabi Future Energy Company (Masdar) has entered an agreement with Miral to deploy on-site solar energy systems at the SeaWorld Abu Dhabi theme park.
The 8.2MW project will have rooftop PV installed at the SeaWorld theme park development, including on the main building. Emerge's work will involve design, procurement, and construction, as well as operation and maintenance services of the PV facility after completion.
SeaWorld Abu Dhabi is the first new SeaWorld marine-life theme park to be built in more than 30 years and the first outside the United States.
"Our agreement with Emerge marks an important step in SeaWorld Abu Dhabi's sustainability strategy," said Mohamed Abdalla al Zaabi, CEO of Miral. "This partnership, a significant environmental milestone, underscores our commitment to sustainability as we strengthen Yas Island's position as a global destination within the Emirates' tourism ecosystem," he added.
The French-owned EDF and Masdar formed Emerge in 2020. The joint venture provides supply and demand side energy management services, including distributed solar power generation, asset energy efficiency, and streetlighting. Emerge recently received approval from the European Commission to operate as a "full-function joint venture" under EU merger rules.
The two state-owned parent companies have a solid record of collaboration on major projects in the Middle East and North Africa. EDF, through its subsidiary EDF Energies Nouvelles, collaborated with Masdar to develop the 800MW photovoltaic third phase of the MBR Solar Park in Dubai. It was that phase which achieved the lowest Levelised Cost of Electricity as a result of auctioning, breaking a threshold at USD 2.99 cents per kilowatt hour (kW/h) in 2016.
The two companies have collaborated to develop the Dumat Al Jandal wind power facility in Saudi Arabia and the Noor Midelt Phase I hybrid PV/CSP solar power plant in Morocco.
Energy & Utilities - Middle East and Africa Market, Outlook Report 2023.
This must-have report for industry players offers a thorough understanding of the latest developments, challenges, and opportunities in the region, supported by data, analysis, and expert insights.