MEA to see big wind energy boost in next 5 years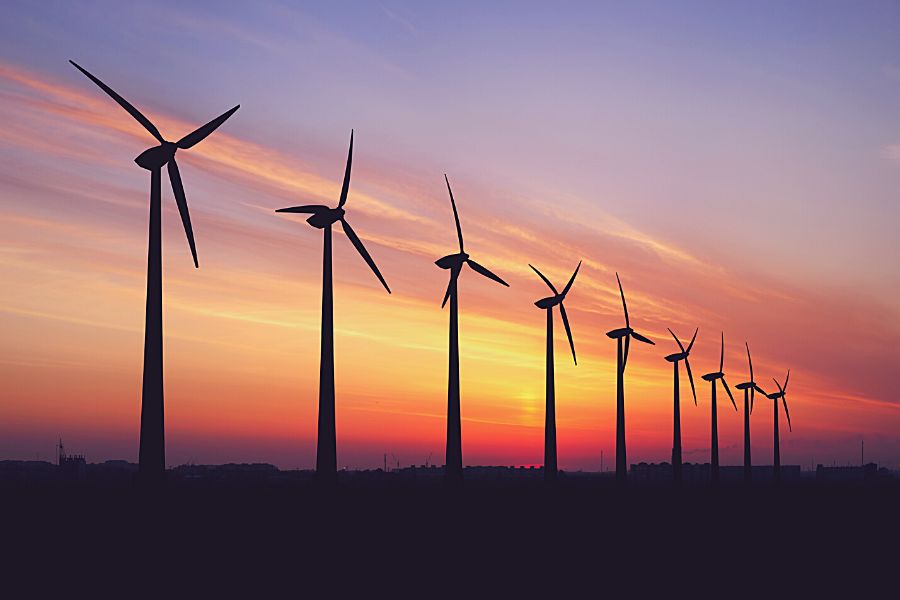 New report by Brussels-based group sees modest growth in MEA wind power until 2026, reaching 5 GW in 2026-27 with large GW-scale projects expected to be built in North Africa and Saudi Arabia; Egypt to have rejuvenation of wind power development
According to a new report by the Global Wind Energy Council, some 17 GW of wind power capacity will be added in the Middle East and Africa (MEA) in the five years 2023–2027. The largest amounts will be in South Africa (5.3 GW), Egypt (3.6 GW), Saudi Arabia (2.4 GW), and Morocco (2.2 GW).
The Global Wind Report 2023 foresees record installations in both onshore and offshore markets worldwide, with 680 GW of new capacity expected by 2027. It warns, however, that such impressive deployment could be stalled by supply chain bottlenecks.
Among world regions, MEA is among the smaller players in wind power, accounting for just 1-3 percent of annual new installations globally during the next five years according to the Council's forecast.
The new report notes that, after a record year of installations in 2021, MEA saw the addition of 453 MW of wind power last year, the lowest since 2013. Installations are not expected to pick up greatly, in part due to delays in awarded onshore wind projects and grid capacity constraints in South Africa.
However, the report predicts MEA annual growth will bounce back, reaching 5 GW in 2026-27 with large GW-scale projects expected to be built in North Africa and Saudi Arabia (see report, p. 109).
Egypt gets wind power 'springboard'
The new report sees a rejuvenation of wind power development in Egypt, largely thanks to the projects announced on the side lines of COP27 last fall. It states:
Following two decades of modest wind and renewable energy targets, the Egyptian government as COP27 host made a number of gigawatt-scale announcements. If the projects are constructed, they will propel the country's wind energy industry into the upper echelon of emerging markets worldwide.
Key to unlocking this ambition is the Egyptian government announcement of the Green Corridor Initiative, a separate electricity grid aimed at ensuring renewable energy makes up 42% of the country's energy mix by 2035. This features projects such as two 10 GW onshore wind farms planned by Masdar and ACWA Power. (report, p. 89)
Much of the development, if it occurs, will come from hydrogen-related projects. The report states that Egypt's current installed capacity is 1.7 GW, expected to rise to 4.3 GW in 2026 if pipeline projects go forward. And several announced projects could add another GW from 2027 onward, culminating in more than 8 GW of installed wind power capacity by 2030. (report, p. 90)
The report provides a list of announced wind and related projects between industry and the Egyptian government.
The Global Wind Energy Council is an international trade association for the wind power industry.
Energy & Utilities reported last summer that Acwa Power, in consortium with Egypt's Hassan Allam Holding, will build a 1.1GW wind power plant in the Gabal el-Zeit area on the western edge of the Gulf of Suez
E&U reported in November that Acwa Power Company signed an MoU with Oman Investment Authority (OIA) to explore possible OIA investment in the 1.1 GW Suez Wind Energy project.
Energy & Utilities - Middle East and Africa Market, Outlook Report 2023.
This must-have report for industry players offers a thorough understanding of the latest developments, challenges, and opportunities in the region, supported by data, analysis, and expert insights.