Egypt wind power makes progress with ACWA-OIA agreement at COP 27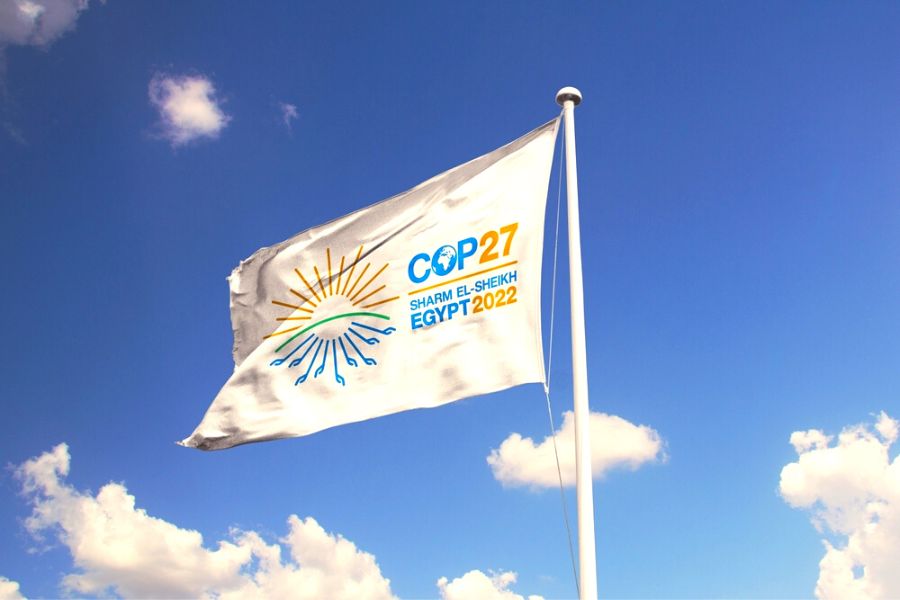 1.1 GW wind project proposed for Gabal el Zeit area, joint project with Acwa Power and Hassan Allam Holdings, finds potential financial support from Oman Investment Authority; commercial operations expected by end of '26
Riyadh-based Acwa Power Company signed an MoU with Oman Investment Authority (OIA) to explore possible OIA investment in the 1.1 GW Suez Wind Energy project in Egypt. The MoU was signed this week at the COP 27 climate change conference being held at Sharm El Sheikh in Egypt.
OIA, a sovereign wealth fund, has agreed to assess the possibility of owning up to 10% of the project, which is valued at $1.5 billion, according to a statement from Acwa Power.
Hassan Allam Holdings, an Egyptian engineering, construction and infrastructure company, currently has a 25% stake in the project, while Acwa Power holds the remaining equity.
The plant, to be located in the Gabal el Zeit area near the Gulf of Suez, is expected to reach financial close by the third quarter of 2024, and to be commercially operational by the end of 2026
The MoU was signed by Mulham Al Jarf, Acting Deputy President for Investment, OIA, and Paddy Padmanathan, Vice-Chairman and CEO, ACWA Power, in the presence of Mohammad Abunayyan, Chairman of ACWA Power, and other senior executives.
"Suez Wind Energy was already a remarkable project because of its ambition and scale…bringing together investors from within the Arab world for this regional project proves that the will for implementation, the key mission of COP 27, is strong," said Abunayyan.
"As we continue to build upon our renewables portfolio in Egypt, we value our continued partnership with Oman Investment Authority as well as Hassan Alam Holdings," he added.
"OIA is…majorly focused on investments in the renewable energy sector to build a long-term sustainable future, whether through its companies in the same field or partnerships with regional and international investors such as Hassan Allam Holding and Acwa Power," said Al Jarf.
Acwa Power also signed this year a joint development agreement with Oman's OQ, an OIA-owned entity, to develop a large green hydrogen project in Oman in partnership with US-based Air Products.
In addition to the Suez Wind Energy project, Acwa Power has two solar energy projects in Egypt. Its three solar photovoltaic power plants in Aswan's Benban Solar Park, with combined capacity of 120 MW and total investment value of $185 million, started operations in 2019. Its 200 MW Kom Ombo solar plant, also in Aswan, is set to be operational in the third quarter of 2023.
The announcement of possible new funding for Acwa's Suez Wind Energy project joins other recent announcements of wind power progress in Egypt. They show building momentum as the country aims to have renewable energy provide 42 percent of its power by 2035.
It was reported last week that Acwa Power had reached an agreement with Egyptian authorities for the development of a 10 GW wind project in Egypt. An MoU entered with Egypt's New & Renewable Energy Authority, and the Egyptian Electricity Transmission Company, calls for Egypt to provide lands necessary to carry out feasibility studies for the project ahead of final contracts.
Energy & Utilities reported on another signing on the side lines of COP 27 this week, with an Egypt-UAE agreement to develop 10 GW of onshore wind power in a project that joins UAE-based renewable energy company Masdar, its Infinity Power joint venture with Egyptian renewables developer Infinity, and Hassan Allam Utilities.
Currently, Egypt's largest wind facility is the 545 MW Zafarana wind farm in the Ras Ghareb area in the Red Sea Governorate. It was completed in 2010.
The 580 MW Gabal el Zeit wind project, completed in 2018, was built by the Spanish company Gamesa before its merger with Siemens to form Siemens Gamesa.
The 262.5 MW Gulf of Suez 1 Ras Ghareb Wind Farm, completed in late 2019, was built by a consortium led by France's Engie. Gulf of Suez 2 project is now under development by the same consortium.
Gulf of Suez 2 wind farm, a 500 MW Build-Own-Operate project located on the shores of the Gulf of Suez, 40 km northwest of Ras Ghareb, broke ground last week.
Energy & Utilities - Middle East and Africa Market, Outlook Report 2023.
This must-have report for industry players offers a thorough understanding of the latest developments, challenges, and opportunities in the region, supported by data, analysis, and expert insights.