Leveraging new business models in Africa - an interview with Darron Johnson, Climate Fund Managers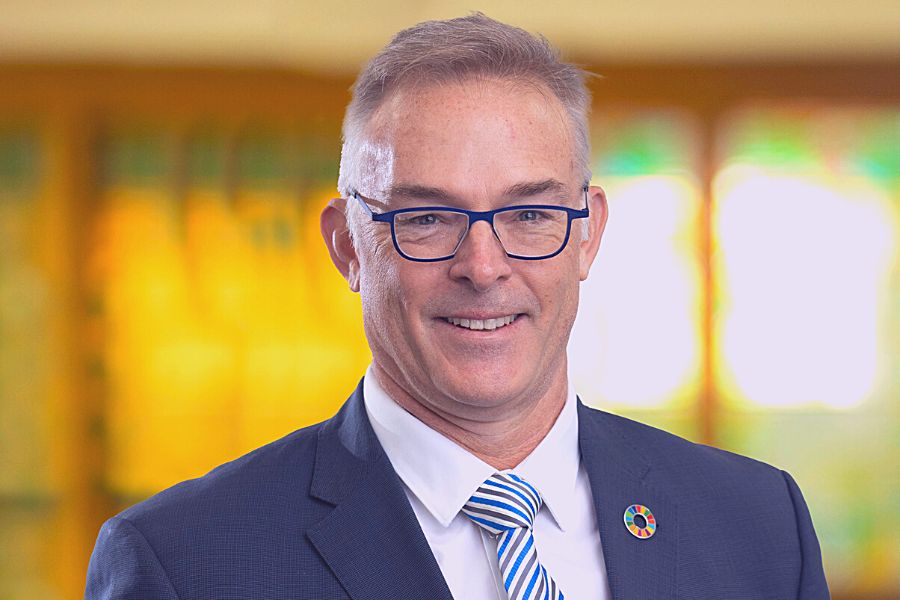 Manager of climate-centric blended finance funds talks about $930 mn Climate Investor One Fund with new investments in Djibouti, Uganda, and elsewhere; pursuing 'investible' rather than 'bankable'
Last month, Djibouti's first wind farm Red Sea Power was inaugurated. The 60MW plant was developed with equity financing from investment partners AFC, FMO, CFM and GHIH. A further 45MW expansion is planned.
Climate Fund Managers (CFM), a climate-centric blended finance fund manager, co-developed the project. CFM invested $25m in the $122m project. It provided concessional capital and hands-on support on the structuring, technical, financial, environmental and social aspects of the development phase. It also provided equity funding and value-add support for the construction phase.
Darron Johnson is Head of Africa for CFM and is based in Cape Town.
Energy&Utilities CFM is a public-private joint venture. Can you give us some background?
Darron Johnson Climate Fund Managers was established in 2015 and is now managing several funds. It is a joint venture, a climate-focused blended finance fund manager. It has backing from the Dutch government through FMO, which is a 50 percent shareholder in CFM. South Africa's Sanlam Investments is also a 50 percent shareholder.
E&U What is your mission?
DJ We're a fund manager, so our mission is to set up and manage climate-orientated blended finance vehicles, for investment in projects in emerging markets.
That applies to the funds we currently have under management, including Climate Investor One, which is a renewable energy-focused fund. Climate Investor Two is focused on water sanitation and oceans.
We are in the process of setting up a new global fund looking at investing in green hydrogen and its related supply chains.
E&U Climate Investor One is a large fund. What is it currently capitalized at?
DJ $930 million.
A portable solution
E&U What have you invested in so far through this fund?
DJ We've invested in Red Sea Power, in a hydro project in Uganda, and in a C&I rooftop solar business in Africa.
This year we've invested in a business called Release, created by Scatec. It is a solar PV business that offers an innovative technical solution in the form of prefabricated, containerized PV panels. Instead of using a long-term power purchase agreement, the agreement is structured as a lease with a 5–15-year term and option to purchase the equipment. We have invested $102 million in that business with Scatec.
E&U Is that serving utilities in Africa?
DJ Yes. The idea came from Scatec, which was working on utility-scale projects in Africa for years, and some were stalled. They found that the utilities didn't have the balance sheet capacity for long-term project finance-based PPAs. As a result, projects were taking a long time and required significant government support.
Release provides a reasonably portable solution with lease arrangements. We're excited about it, because it's a green energy solution that fits in between the typical utility-scale model, and the emerging C&I rooftop sector.
Doing our job
E&U So you're looking for key projects that can leverage new business models and technical solutions?
DJ Yes. We want to see the penetration of renewable energy projects into markets in Africa that are not seeing the same level of uptake as more developed markets there.
For example, in South Africa, we have looked at investing in a biogas plant. That's something where, from an additionality and impact perspective, we can play a role because in South Africa this is quite a new technology and the commercial banks are not so interested.
So that's where we can go in and support the developer, get the project going, and hopefully open the market for more traditional investors and financiers. Then we've done our job.
'Investible'
E&U How is your financing structure different from typical project finance?
DJ In each of the funds, there is a development fund and a construction equity fund. The role of the development fund is to provide high risk capital to assist the developers in getting their project from concept or early stage up to the point where the project is investible, where the risks are acceptable for all-equity financing.
Notice I use the word 'investible' rather than 'bankable', because as fund managers working in Africa we follow a typical project finance-based approach, but with our blended finance funds we are able to take a higher level of risk.
We will then provide up to 75 percent of the funding required for construction of the project, provided by our construction equity fund.
After construction and with stable operations, we will look at refinancing our capital and getting the project financing to something more traditional with a mixture of debt and equity.
Red Sea Power
E&U So that takes us to the project in Djibouti. What were you looking for there?
DJ We were looking to get a first renewable energy project developed and built in Djibouti.
The funding we provided on an all-equity basis enabled us to partner with FMO and with AFC to have an all-equity solution with the local investment company, for a project that, if attempted on a project finance basis with debt, probably would not have happened.
Mostly because, to build investor confidence, you've got to see a track record of a government with an understanding of what's required in order to make a long-term investment in infrastructure. Investors and in particular lenders have to be comfortable that governments will do what they say they're going to do in agreements.
Our all-equity approach enabled us to take a view on some of those risks and we got comfortable with the project, which achieved financial close. It had some bumps entering the construction stage, which we've been able to see our way through and thankfully achieve COD.
E&U What is CFM's holding in that project?
DJ We put in $25 million out of $122 million. The three core shareholders including AFC, FMO, and our Climate Investor One fund, have put in 90% of the equity. Great Horn Investment Holdings, the Djibouti government investment entity, put in 10% of equity. So it was entirely equity-financed.
E&U How did blended finance play a role in the Red Sea Project?
DJ Climate Investor One brought in, approximately, 21 percent of the 90 percent, of the equity. It has a pretty healthy risk appetite. It enabled AFC, who put in 56 of the 90 percent, and FMO, and us, to put together a full 100 percent equity-financed package. It was the solution required to get a first renewable energy project built in a country like Djibouti.
E&U So the project is now underway, it will be important for Djibouti. Is this a steppingstone for you in Africa?
DJ Generally speaking, yes. There will be more renewable energy projects. At this stage we are seeing a lot of traction in the solar PV market, which is why we've followed the solar C&I space, as well as that 'in-between' gap that I mentioned with Scatec's Release business.
There will be slight differences from Red Sea Power. Our focus from an investor perspective is to back developers who have a bigger pipeline of projects. We have spent quite a bit of time working with developers to get their projects through the development cycle and establishing a working relationship with developers is far more beneficial for producing renewable energy projects at scale.
We tend to invest more in platforms rather than single projects. Red Sea Power was a single project, but it was very much a groundbreaking one for Djibouti, and there's a plan for an additional 45 MW expansion.
So, more renewable energy projects, but backing developers with a pipeline of projects so that we can see our impacts faster.
E&U Darron, thank you for sharing your insights on African energy investment.
DJ My pleasure.
Energy & Utilities reported this week on a new energy finance investor group for Africa.
A new, pan-African energy event, the Africa Energy Expo, will occur in Kigali, Rwanda in February of next year.
Energy & Utilities - Middle East and Africa Market, Outlook Report 2023.
This must-have report for industry players offers a thorough understanding of the latest developments, challenges, and opportunities in the region, supported by data, analysis, and expert insights.