IEA says better data and expanded grids, key to decarbonization effort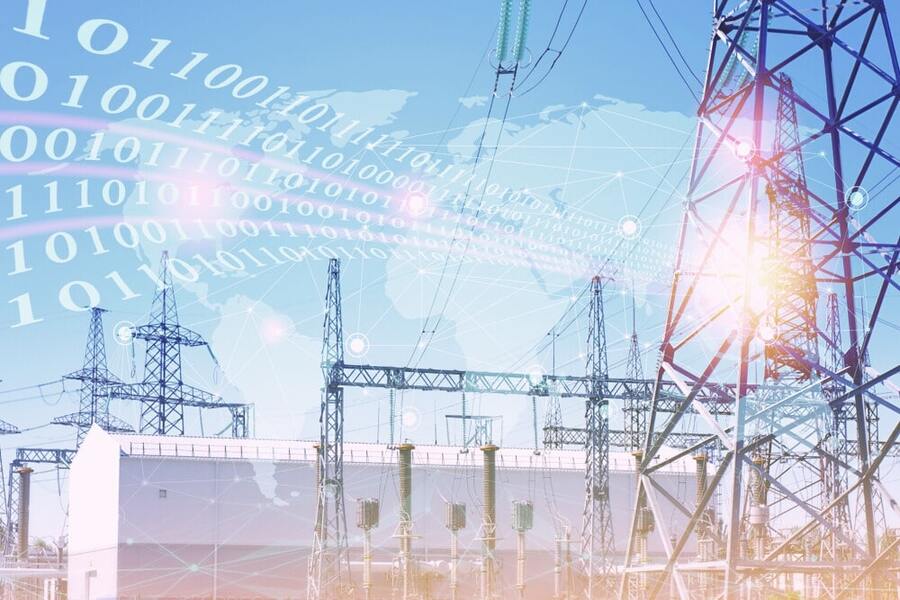 Data related to power systems is inadequate and is effectively a hindrance to efforts by large businesses trying to accelerate decarbonization, but open data platforms for power systems are in development in many places
To build a net zero energy system by mid-century and limit global warming to 1.5 °C, the world needs to triple the installed capacity of renewables and double the annual rate of energy intensity improvements by 2030, according to a commentary published by energy policy analysts at the International Energy Agency (IEA) last week.
In a commentary called 'Large consumers can help drive the clean energy transition – but they need better data', the analysts noted that the additional renewable capacity the IEA expects to come online by the end of the decade falls short of what's needed to meet international climate targets. Advanced economies and China are expected to install just 85% of what's required, while emerging and developing economies would have to deploy almost twice as much as planned today.
Investments and complications
The authors write that large consumers – including private companies and corporates – can play an important role in bridging this gap by bringing additional investment in renewable capacity and deploying flexible demand to improve overall energy efficiency.
In recent years, such large energy consumers have begun to try to reduce their emissions. This is significant, since the global industrial and commercial sector is responsible for more than half of global electricity demand and around 25% of global greenhouse gas emissions from power generation.
In another detailed report, "Electricity Grids and Secure Energy Transitions" published last week, the IEA shows that grid modernization worldwide will need twice the current investment levels to meet clean energy targets. Such grid upgrades could cost over $2.5 trillion by 2035, but a delay in grid expansion might lead to significant additional CO2 emissions and further hinder efforts to limit global temperature rise.
The Five Vs
The authors of the 'Large consumers' commentary argue that the availability of power system data – including wholesale prices, network constraints, large-scale renewable energy generation and aggregate demand – has improved in recent years. However, there are major challenges given the system's growing complexity.
They cite an American survey according to which only 29% of utilities have a data strategy, and more than half are at nascent stages of data governance. Therefore, solutions to critical challenges must be developed quickly. These include:
Volume, or the amount of data generated, which makes data sets too large to store and analyse using traditional database technology.
Velocity, or the speed at which new data is produced and moves around energy systems, driving the need for faster data processing.
Variety, or the increased types of data we can now use, including on end-consumption, emissions, power system operation and commercial transactions.
Veracity, or questions about the trustworthiness of data, which grow with the increasing complexity of power systems and diversity of connected devices.
Value, or the ability to extract quality information from huge amounts of data and identify key takeaways.
Data hopes
Encouragingly, the authors write, open data platforms for power systems are in development in many places. Data at the transmission network level, including information on generation, system balancing and wholesale prices, is the most widespread. These systems are designed to empower energy market actors to develop their own analytics tools.
At the distribution and end-consumer level, platforms are still at a nascent stage, according to the IEA commentary. However, policy support and resources need to be allocated to ensure their viability beyond the pilot stage.
Still, information on emissions, generation or real-time network conditions is not readily available in all jurisdictions. Even in jurisdictions in which this data is available, there may still be a need for platforms to process and present this information in a meaningful way.
Decarbonizing with data
Efforts are underway in a handful of jurisdictions to develop platforms that encompass the whole power system, from supply to demand, and provide transparent and standardized data governance. The tools available to help consumers quickly decarbonise their energy use, especially from data, are improving – but global cooperation is needed to ensure they can be fully leveraged.
Energy & Utilities recently reported on DEWA's cloud platform that "enables organisations to access innovative solutions, including AI services, scale up or down as needed, and collaborate and share data across boundaries."
E&U has also reported on Digital DEWA using IoT connected nanosatellites to help gather real time data and a gateway, that can store, process and visualise the data collected.
David Haziri contributed reporting
Energy & Utilities - Middle East and Africa Market, Outlook Report 2023.
This must-have report for industry players offers a thorough understanding of the latest developments, challenges, and opportunities in the region, supported by data, analysis, and expert insights.