France's ENGIE & KSA's PIF to partner on green hydrogen projects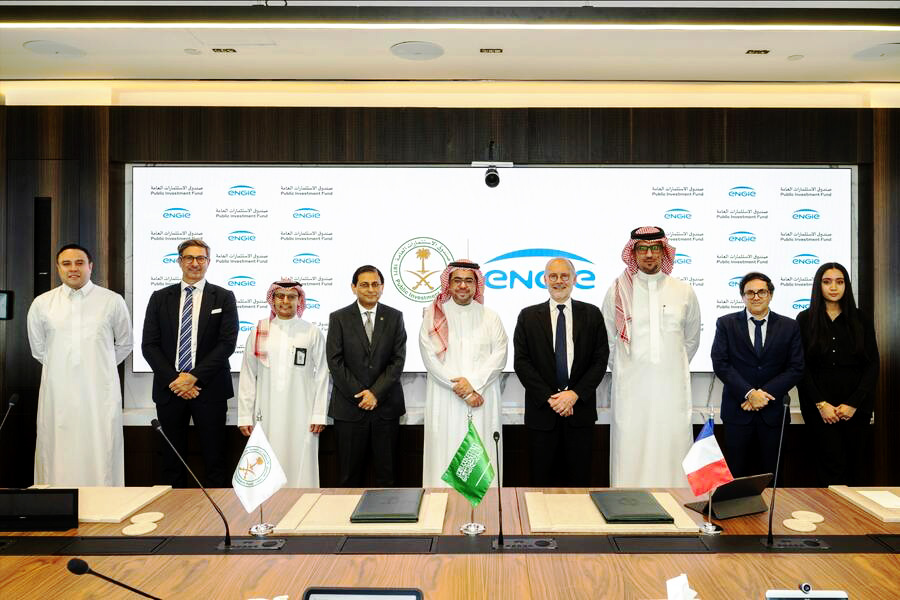 MoU enables both partners to work together to strengthen Saudi Arabia's global competitiveness in producing and supplying hydrogen and its derivatives; plans to jointly formulate strategy to approach international market for offtake arrangements
The French energy infrastructure and services company ENGIE has signed a memorandum of understanding (MoU) with the Saudi Arabian Public Investment Fund (PIF) to jointly develop green hydrogen projects and derivatives in Saudi Arabia, exploring opportunities that contribute to enhancing the energy transition as per the objectives of the Saudi Vision 2030.
The MoU was signed by ENGIE's Managing Director of Flexible Generation and Retail, AMEA, Frédéric Claux, and Yazeed Alhumied, the Deputy Governor and Head of MENA Investments from PIF. This agreement will pave the way forward for the two parties to explore opportunities, according to a statement this week from ENGIE.
"The MoU between ENGIE and PIF will foster strategic partnership in developing green hydrogen projects in the Kingdom," said Claux.
"Our partnership with PIF will contribute to laying robust foundations for the green hydrogen industry, enabling the Kingdom to be one of the top exporters of green hydrogen worldwide," he added.
Looking for markets
PIF and ENGIE will evaluate the feasibility of co-development opportunities. Furthermore, the two parties have future plans to jointly formulate a strategy to best approach the international market and secure offtake arrangements.
The MoU will enable ENGIE to work closely with PIF in Saudi Arabia in diversifying the Kingdom's economy and to strengthen its global competitiveness in producing and supplying hydrogen and derivatives, according to the company's statement.
The PIF is the sovereign wealth fund of Saudi Arabia with total estimated assets of $700 billion. It was created in 1971 for the purpose of investing funds on behalf of the Government of Saudi Arabia.
ENGIE is a French multinational company that operates in the fields of electricity generation and distribution, natural gas, nuclear, renewable energy and petroleum.
According to a report last month by Energy & Utilities, France's ENGIE has partnered with South Korea's POSCO to announce their lead role in a consortium for the development of a 1.2 million tonnes per annum Green Ammonia project.
In May, E&U reported that ENGIE's MD Frédéric Claux said the company had invested approximately $12 billion (AED44 billion) in energy, water desalination, and green hydrogen projects in the UAE.
David Haziri contributed reporting
Energy & Utilities - Middle East and Africa Market, Outlook Report 2023.
This must-have report for industry players offers a thorough understanding of the latest developments, challenges, and opportunities in the region, supported by data, analysis, and expert insights.