Ethiopia making progress in energy according to AfDB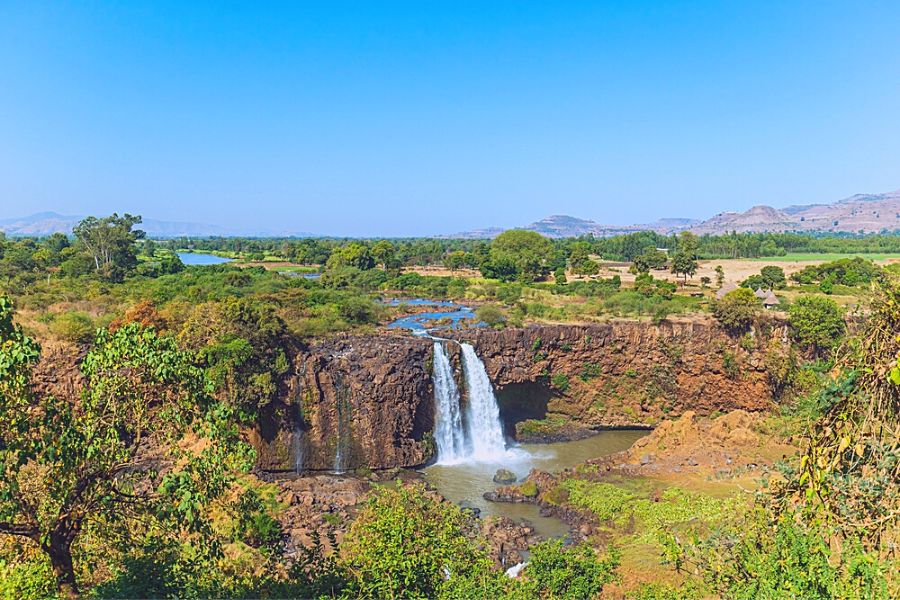 Ethiopia plans to increase generation capacity from current 5.3 to 17.1 GW by 2030, with 10 GW currently underway including the 5.15 GW Grand Ethiopian Renaissance Dam; all planned future electricity generation to be from renewable sources
The African Development Bank says that Ethiopia is making progress in its energy sector. The bank's new economic strategy to help spur Ethiopia's economic development, announced this week, offers a brief but concise outline of the country's energy sector challenges.
The country's progress is seen in a key measure: access to electricity. This increased from 28% of the population in 2016 to about 44% in 2022 (33% from the main grid and 11% using off-grid technologies), with per capita electricity consumption of 118kWh, just one-fifth the average for Africa at 500kWh.
Almost 96% of the urban population has access to electricity compared to 27% in rural areas. Ethiopia aims to become a regional power supply hub and is investing to expand its power export capability through regional power system integration, in line with East Africa Power Pool plans.
Ethiopia's current installed energy capacity is 5,330 MW and despite the large potential, it has the second largest energy access deficit in sub-Sahara Africa (after Nigeria), and the third largest in the  world. Key challenges include transmission and distribution gaps and a hydro-dominated energy mix  that is impacted by droughts.
Demand for electricity is projected to grow at 13.7% per annum to reach 62,000 GWh in 2030, from 13,800 GWh in 2021. To meet this growing demand, Ethiopia plans to increase generation capacity to 17.1 GW by 2030. Projects to generate about 10 GW are ongoing, including the 5.15 GW Grand Ethiopian Renaissance Dam. All planned future electricity generation will be from renewable sources, in line with the government's clean energy strategy.
The African Development Bank is planning to support the development of quality, sustainable and climate-friendly infrastructure, according to its statement published this week.
In addition to social objectives and the development of 'agro-industrialization,' the Bank's support will help improve access to energy systems to meet domestic demand and strengthen regional connectivity. Its investments will focus on constructing transmission and distribution lines and mini-grids. The share of households with access to electricity will rise to 50% of the population by 2027, from 44% in 2022, according to the bank. Energy exports will increase from 1,145 GWh per annum to 2,374 GWh, mainly to Kenya and Djibouti.
Ethiopia is remarkable in that, like its southern neighbour Kenya, it produces almost 90% of its electricity from renewable sources. For Ethiopia, the great bulk of this is from hydropower. However, in terms of total energy supply, the great bulk is traditional bioenergy.
The country wants to diversify its power sources as it tries to expand them. Energy & Utilities reported in September that Ethiopia's first geothermal power stations were advancing with fresh funding. E&U reported in October on a report from the International Energy Agency, which stated that Kenya and Ethiopia together accounted for 30% of solar home systems and solar appliance sales worldwide in 2021.
Energy & Utilities - Middle East and Africa Market, Outlook Report 2023.
This must-have report for industry players offers a thorough understanding of the latest developments, challenges, and opportunities in the region, supported by data, analysis, and expert insights.