IEA sees great clean power potential in eight African countries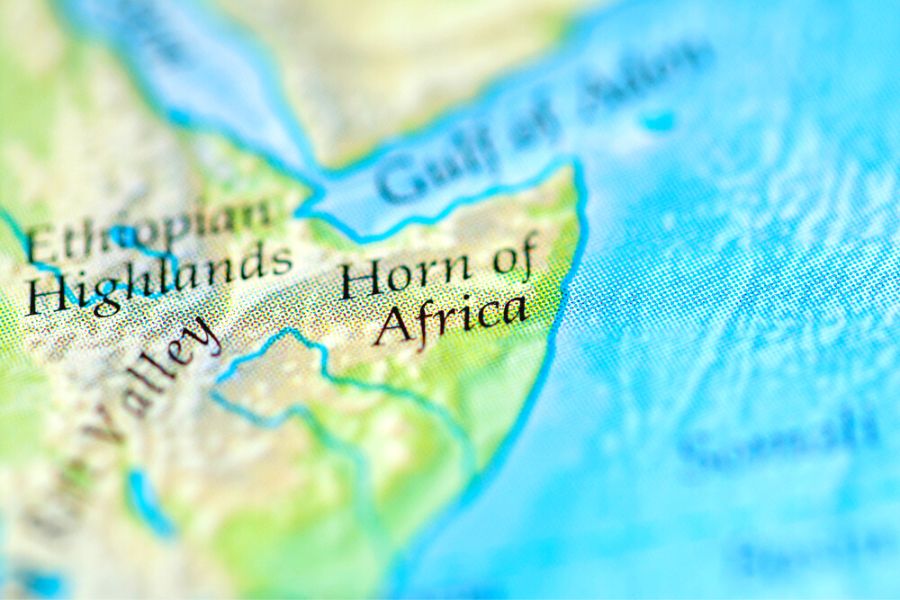 Horn of Africa region is seeing energy consumption growing at 3% annually, still 140 million without electricity; countries putting increasing focus on innovative micro and off-grid solutions, more financing and bureaucratic reform required
The International Energy Agency's new report, Clean Energy Transitions in the Greater Horn of Africa puts focus on 8 countries that have already demonstrated they can find innovative solutions to extend electricity access to underserved populations and have huge underexploited potential for wind and solar power.
The report, which was presented last week at a conference in Kampala, Uganda, highlights remarkable aspects of the region.
The greater Horn of Africa – defined in the report as Djibouti, Eritrea, Ethiopia, Kenya, Somalia, South Sudan, Sudan and Uganda – has one of the lowest levels of emissions per capita. In 2020, the vast region emitted about the same amount of carbon dioxide as New York City. The eight countries represent nearly a quarter of sub-Saharan Africa's GDP, yet their total energy consumption is less than that of Belgium and the Netherlands combined – but with 10 times the population.
Yet energy consumption has grown by 3% per year over the last decade. Despite the growth, half the population still lacks access to electricity and only one in six people cooks with modern fuels. Today, 140 million people in the greater Horn of Africa lack access to electricity, with an average of 8 million people gaining access each year.
"The greater Horn of Africa is home to some of the world's fastest growing economies, but its potential is at risk if energy infrastructure can't keep pace," said Mary Burce Warlick, the IEA Deputy Executive Director, speaking at the conference.
Many of the region's smaller countries, historically dependent on energy imports, are installing their first large-scale renewables projects, such as the Juba solar PV farm in South Sudan or the Ghoubet Wind farm in Djibouti.
As in other parts of Africa, however, an increasing focus is being placed on innovative micro and off-grid solutions.  
Kenya and Ethiopia lead the way, as the two countries together accounted for 30% of solar home systems and solar appliance sales worldwide in 2021. Along with Uganda, they are also front-runners for mini-grid expansion. Somalia, a country without a national grid, has developed an active off-grid market, and Eritrea has reached near universal access in cities. However, progress in some countries has stagnated since the Covid-19 pandemic began, and the region now faces higher fuel import bills because of Russia's invasion of Ukraine.
Besides accelerating the rollout of renewables, the IEA's report says the greater Horn's energy security and access would also benefit from improving the efficiency of buildings, cooking, cooling and appliances, as well as greater adaptation of electric two- and three-wheelers.
The region needs to improve the investment environment and create a pipeline of bankable projects to attract the outside investment necessary.
The full report may be accessed on-line.
Energy & Utilities reported last month that Ethiopia's first geothermal power stations were advancing with fresh funding. E&U reported in February that the African Development Bank committed $164 million for decentralized clean energy projects in Africa including in Ethiopia and Kenya. E&U reported in January on a partnership to develop Kenya's first PPP transmission project.
Energy & Utilities - Middle East and Africa Market, Outlook Report 2023.
This must-have report for industry players offers a thorough understanding of the latest developments, challenges, and opportunities in the region, supported by data, analysis, and expert insights.