Engie consortium preferred bidder for Jubail 3B desalination project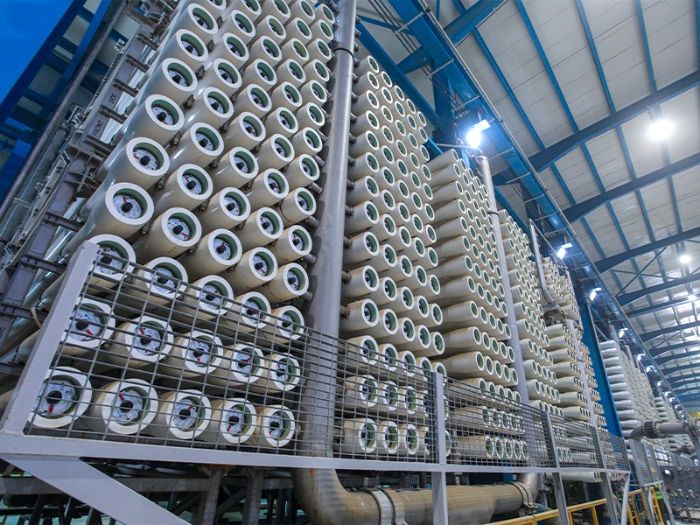 29 Apr 2021
A consortium of France's Engie and local firms Nesma and Alajlan has been selected as the preferred bidder for the 570,000 cubic metres a day (cm/d) Jubail 3B independent water producer (IWP) project in Saudi Arabia
A consortium of France's Engie and local firms Nesma and Alajlan has been selected as the preferred bidder for the 570,000 cubic metres a day (cm/d) Jubail 3B independent water producer (IWP) project.
The consortium was selected as preferred bidder by the Saudi Water Partnership Company (SWPC) with a levelised water cost of SR1.59/cubic metre (cm).
A consortium of Spain's Aqualia, and the local HAACO and Alfanar was selected as reserve bidder with a levelised cost water tariff of SR1.605/cm.
Energy & Utilities reported in November 2020 that SWPC had received bids from four groups for the Jubail 3B IWP project.
The groups which submitted bids are (in alphabetical order):
Aqualia (Spain), HAACO (local), Alfanar (local)
Engie (France), Nesma (local), Alajlan (local)
Utico (UAE)
Veolia (France), Aljomaih (local), AlKifah (local)
The bid deadline for the planned IWP was extended a number of times from the original bid submission date in 17 May to give bidders more time as a result of the travel restrictions and other measures being taken to limit movement during the Covid-19 virus outbreak.
The Jubail 3B IWP will serve Riyadh and Qassim with potable water. The scheme will include storage tanks with one day's production capacity in addition to in-house solar capacity to reduce power consumption from the kingdom's national grid.
In April 2020, SWPC signed the final contracts and water purchase agreement (WPA) with the appointed consortium for the 600,000 cm/d Jubail 3A IWP.
The WPA was signed with the Acwa Power-led consortium, which also includes Kuwait's Gulf Investment Corporation and the local Al-Bawani, on 30 April.
The Acwa Power-led consortium had submitted the lowest levelised water tariff of SR1.54861 per cubic metre (SR/cm) during a competitive tendering process.
India's Synergy Consulting was appointed as lead and financial adviser for the Jubail 3 A and B projects. UK-based law firm DLA Piper was appointed as legal adviser and UK-based Atkins as technical adviser for the Jubail desalination projects.
The Jubail 3 scheme had originally been planned as an independent water and power project (IWPP) with a 1.17 million cm/d desalination capacity and a power component of 3,000MW. However, the client decided to drop the power generation component and proceed with the projects as two separate IWP projects.
In March 2021, Engie, in consortium with local companies Nesma and Mowah, recently reached financial close for the $450m Yanbu 4 IWP project in Saudi Arabia.
Energy & Utilities reported in December 2019 that a consortium led by France's Engie and local companies Nesma and Mowah had signed the water purchase agreement (WPA) for the Yanbu 4 IWP project, which will have a desalination capacity of 450,000 cubic metres a day (cm/d).
The successful consortium had submitted the lowest levelised tariff of 1.7446SRhala/cubic metre (SRh/cm) during a competitive bidding process.
Want more Energy & Utilities insight?
Free energy tutorials at your fingertips this May and June with Middle East Energy Online
Be confident in finding the inspiration you need to navigate the energy evolution. Be energised by 40 hours of free virtual seminars, tech demos, case studies and thought leadership, to help you find the answer to your project challenges, only through Middle East Energy 2021. Plus, discover over 150 renewable and clean energy, transmission & distribution, critical & backup power and energy consumption & management suppliers and solution specialists, from solar and green hydrogen to automation solutions, EV controls, plus switchgears and components.