Engie consortium signs agreements for Yanbu 4 IWP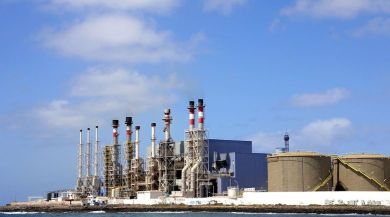 A consortium led by France's Engie and the local Mowah has signed the water purchase agreement (WPA) for the $450m Yanbu 4 independent water producer (IWP) project in Saudi Arabia
A consortium led by France's Engie and the local Mowah has signed the water purchase agreement (WPA) for the $450m Yanbu 4 independent water producer (IWP) project in Saudi Arabia.
Energy & Utilities reported in February that Saudi Water Partnership Company (SWPC) had appointed the consortium as the preferred bidder for the 450,000 cubic metres a day (cm/d) Yanbu 4 IWP, after the group had submitted the lowest levelised tariff of 1.7446SRhala/cubic metre (SRh/cm) during a competitive bidding process.
The lowest tariff was marginally lower than the 1.7775SRh/cm submitted by the second lowest bidder, a consortium of Spain's FCC Aqualia, and local firms HAACO and Alfanar.
The full list of bidders and prices was:
Engie (France)/ Mowah (local), 1.7446SRh/cm
FCC Aqualia (Spain)/ HAACO (local)/ Alfanar (local), 1.7775SRh/cm
Acwa Power (local), Al-babtain (local), GIC (Kuwait), 1.8435SRh/cm
Marubeni Corporation (Japan)/ Marafiq (local), 1.9168SRh/cm
Veolia (France), Al-Khorayef (local), Al-Bawani (local), 2.0242SRh/cm
The project will be developed with a concession period of 25 years, under which the successful developer will sign a water purchase agreement (WPA) with the Saudi government. The project will include two day storage tanks and a photovoltaic (PV) solar component to reduce demand on the national grid.
SWPC has appointed Japan's Sumitomo Mitsui Banking Corporation as lead and financial adviser, with the UK's DLA Piper and Austria's ILF Consulting Engineers as legal and technical advisers, respectively.
In December last year, SWPC received proposals from four bidders for the 600,000 cm/d Jubail 3A IWP.

SWPC had prequalified 10 groups to participate in the tender. The client previously set a target of shortlisting developers by 15 January 2020, and is targeting to sign project agreements by 1 March with financial close set for 1 June. The project is due to be fully operational by 30 December 2022.

SWPC, which was formerly called Water Electricity Company (WEC), previously prequalified 10 developers to participate in the tender for the Jubail 3A and the Jubail 3B IWP projects.

The Jubail 3B IWP is planned to have a capacity of 570,000 cm/d and is expected to be tendered in the first quarter of 2019. India's Synergy Consulting has been appointed as lead and financial adviser for the Jubail 3 A and B projects. UK-based law firm DLA Piper has been appointed as legal adviser and UK-based Atkins is technical adviser for the planned projects.





Energy & Utilities - Middle East and Africa Market, Outlook Report 2023.
This must-have report for industry players offers a thorough understanding of the latest developments, challenges, and opportunities in the region, supported by data, analysis, and expert insights.