Egypt's SCZone advances plans to become global green fuels hub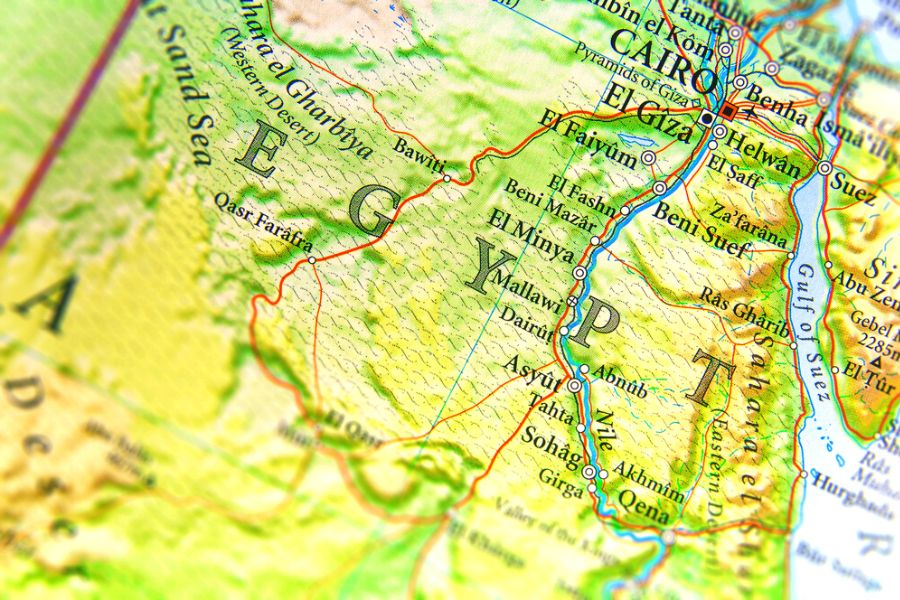 Suez Canal Economic Zone enters MoUs with 7 companies committing $31bn to build green hydrogen and ammonia facilities, adding to Egypt's growing pipeline of carbon-free fuels and energy sources
The General Authority for the Suez Canal Economic Zone (SCZone) has entered into seven memoranda of understanding with companies and consortia committing to produce green hydrogen and ammonia in the zone.
The agreements amount to more than $31bn for facilities producing some 2.5 million tons green hydrogen annually and 3 million tons of 'green fuels' including green ammonia. The development will be focused in the Ain Sokhna economic zone within the SCZone's 460-kilometre area.
Waleid Gamal El-Dein, Chairman of SCZone, highlighted the zone's combination of advantages for green fuels development.
"The integration between the industrial zones and the affiliated ports gave SCZone the competitive advantage that made it one of the most important global destinations and a regional hub for the green fuel industries," he said last week, speaking at the signing ceremony in New Alamein.
"In addition to the infrastructure and the facilities networks which are required for green hydrogen as well as the energy supply which will come from outside SCZone, in cooperation with the Ministry of Electricity."
The seven companies signing the recent MoUs include UK-based Actis, UK and Africa-based Globaleq, the Saudi company Alfanar, UAE-based Alcazar Energy, UAE-based K&K Group, Egypt's Mediterranean Energy Partners, and India's Acme Group. Also joining the agreements were the Sovereign Fund of Egypt, the Egyptian Electricity Transmission Company, and the New and Renewable Energy Authority.
The Egyptian government has stated it intends to produce a green hydrogen plan in the coming months as the country gears up to host the COP27 conference in November. The recent MoUs are the latest in a progression of announcements of green fuels and renewable energy projects in the SCZone and Gulf of Suez area.
Energy & Utilities reported in March that Norway's Scatec had entered an MoU with SCZone to develop a green ammonia facility with production capacity of one million tonnes per year. E&U reported in April that Dubai-based AMEA Power has signed an MoU to produce green ammonia for export from Ain Sokhna port.
E&U reported in June that Acwa Power, in consortium with Egypt's Hassan Allam Holding, will build a 1.1GW wind power plant in the Gabal el-Zeit area on the western edge of the Gulf of Suez.
The renewable energy developments will complement the 1.65 GW Benban Solar Park in Aswan Governate, and a large wind farm complex at Gabal el-Zeit. They will help Egypt to raise total electricity output from renewable sources from the current 21 percent to 42 percent by 2035.
Energy & Utilities - Middle East and Africa Market, Outlook Report 2023.
This must-have report for industry players offers a thorough understanding of the latest developments, challenges, and opportunities in the region, supported by data, analysis, and expert insights.