Consortium reaches financial close for world's largest solar project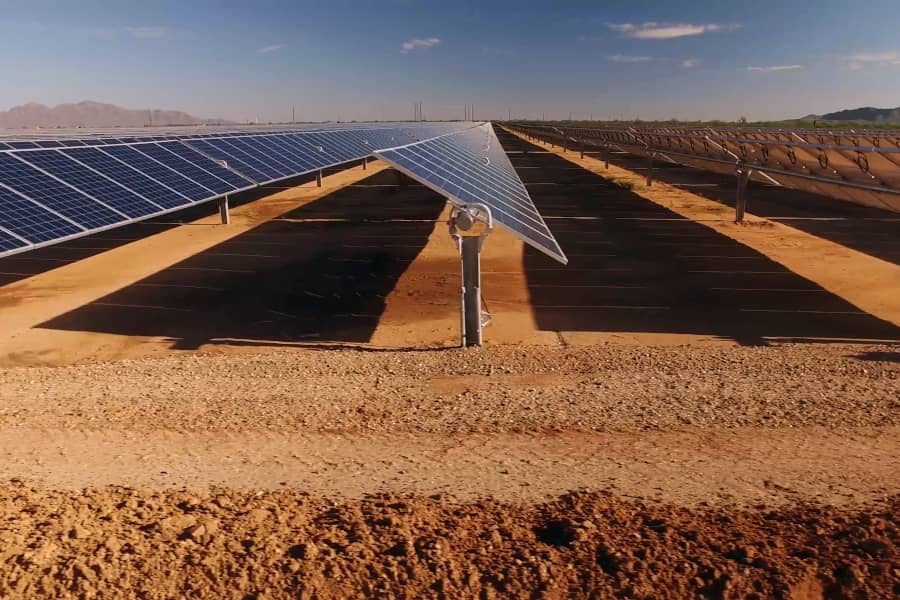 22 Dec 2020
The consortium selected to develop the 2GW Al-Dhafra photovoltaic (PV) solar independent power producer (IPP) project in Abu Dhabi has reached financial close for the project, which will be the world's largest solar project when completed
The consortium selected to develop the 2GW Al-Dhafra photovoltaic (PV) solar independent power producer (IPP) project has reached financial close for the project, which will be the world's largest solar project when completed.
Energy & Utilities reported in July that a consortium led by France's EDF and China's Jinko Power had signed the power purchase agreement (PPA) for the planned 2GW Al-Dhafra IPP with Emirates Water & Electricity Company (Ewec), the offtaker for the scheme.
The EDF/ Jinko Power consortium had submitted the lowest tariff for the planned 2GW photovoltaic (PV) IPP following a competitive bidding process. The levelised cost of electricity (LCOE) tariff of $cents1.35/kWh set a new world record for utility-scale PV solar production.
India's Synergy Consulting provided financial advisory services to the EDF/Jinko Power consortium.
The developer consortium will hold a 40 per cent stake in the special purpose vehicle (SPV) set up to develop and operate the plant, with Abu Dhabi National Energy Company (Taqa) and Masdar holding the remaining 60 per cent.
On 1 July, Taqa completed a transaction with Abu Dhabi Power Corporation (ADPower) to transfer the majority of ADPower's power and water assets to Taqa, creating one of the largest utility companies in the Europe, Middle East and Africa (EMEA) region.
The Al-Dhafra IPP will be Abu Dhabi's second major PV solar scheme.

In February 2017, the emirate awarded a contract to a consortium led by Japan's Marubeni Corporation and China's Jinko Solar to develop a 1,177MW PV solar IPP at Sweihan, the world's largest single-site solar project. The Sweihan IPP was fully commissioned in June 2019. The PV solar panels for the project were manufactured by Jinko Solar.