Power purchase agreement signed for world's largest solar plant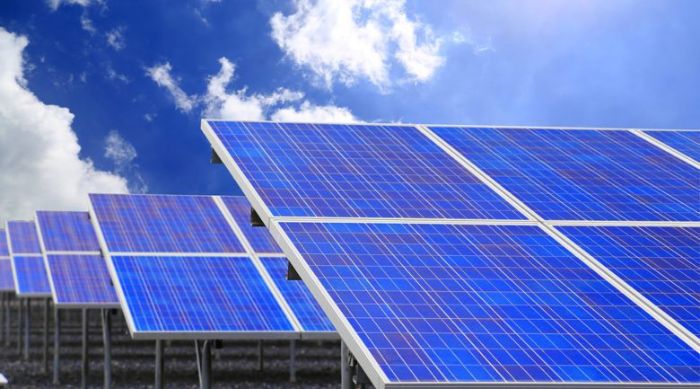 26 Jul 2020
The power purchase agreement (PPA) for the planned 2GW Al-Dhafra solar independent power producer (IPP) project in Abu Dhabi has been signed with the appointed developers. An EDF/Jinko Power consortium will hold a 40 per cent stake in the special purpose vehicle (SPV) set up to develop and operate the plant, with Abu Dhabi National Energy Company (Taqa) and Masdar holding the remaining 60 per cent
The power purchase agreement (PPA) for the planned 2GW Al-Dhafra solar independent power producer (IPP) project in Abu Dhabi has been signed with the appointed developers.
News of the signing of the PPA and shareholder's agreements was announced by the Emirates Water & Electricity Company (Ewec), the offtaker, on 26 July.
Energy & Utilities reported in April that a consortium led by France's EDF and China's Jinko Power had submitted the lowest tariff for the planned 2GW photovoltaic (PV) IPP following a competitive bidding process. The levelised cost of electricity (LCOE) tariff of $cents1.35/kWh set a new world record for utility-scale PV solar production.
The EDF/Jinko Power consortium will hold a 40 per cent stake in the special purpose vehicle (SPV) set up to develop and operate the plant, with Abu Dhabi National Energy Company (Taqa) and Masdar holding the remaining 60 per cent.
The project's financial closure is expected in the third quarter of the year, which should enable first power from the project in the first half of 2022 before full commercial operations in the second half of 2022.
On 1 July, Taqa completed a transaction with Abu Dhabi Power Corporation (ADPower) to transfer the majority of ADPower's power and water assets to Taqa, creating one of the largest utility companies in the Europe, Middle East and Africa (EMEA) region.
Taqa now has total power generation assets of 22.7GW and contracted water capacity of 916 million imperial gallons a day (MIGD). The power generation assets include 1.4GW of renewable energy capacity.
The energy company also has a further 4.4GW and 200MIGD of power and water capacity respectively under development.
Taqa will serve more than 1 million customers across the UAE through 80,000km of electricity transmission lines and 20,000 km of water pipelines. In addition to now owning 12 power and desalination plants and all of Abu Dhabi's power and water transmission companies, Taqa owns assets in Canada, Ghana, India, Iraq, Morocco, the Netherlands, Oman, Saudi Arabia, the United Kingdom and the United States.
The Al-Dhafra IPP will be Abu Dhabi's second major PV solar scheme.

In February 2017, the emirate awarded a contract to a consortium led by Japan's Marubeni Corporation and China's Jinko Solar to develop a 1,177MW PV solar IPP at Sweihan, the world's largest single-site solar project. The Sweihan IPP was fully commissioned in June 2019. The PV solar panels for the project were manufactured by Jinko Solar.