AMEA Power to build 85MW solar plant in South Africa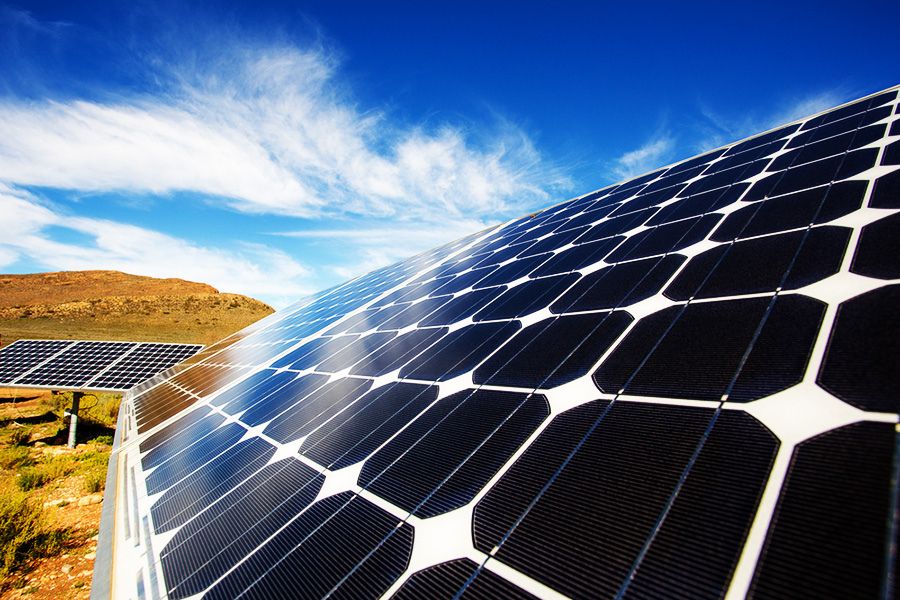 The Dubai-based company continues expansion in Africa, entering offtake agreement with GreenCo Power Services for 85 MW solar plant in North West province; intention to deploy up to 1GW renewable power in South Africa
AMEA Power announced this week the signing of a 25-year Power Purchase Agreement (PPA) with GreenCo Power Services Ltd., for offtake of energy from an 85 MW solar PV plant.
According to AMEA's statement, the plant will be built in South Africa's North West Province, with financial close and commencement of construction targeted for the third quarter of 2023. The Standard Bank of South Africa will finance construction, with commissioning and grid connection slated for early 2025. When completed, the plant will generate about 220GWh of clean energy annually.
GreenCo is an intermediary off-taker and service provider, purchasing power from renewable IPPs and selling that electricity to utilities and private sector off-takers and markets within the Southern Africa Power Pool (SAPP).
"As part of AMEA Power's goal to deliver clean energy across Africa, the company is on track to deliver several large renewable energy projects in South Africa over the coming few years," stated Hussain Al Nowais, Chairman of AMEA Power. He also noted that AMEA wants to invest in different clean energy solutions and work with local companies to accelerate its regional activities.
"GreenCo and AMEA Power have, within a few months, made immense strides and paved the way for an efficiently structured project development and offtake model to be rolled out in South Africa," said Ana Hajduka, CEO of GreenCo.
As part of its long-term planning to reduce its carbon emissions and provide greater energy stability across its electricity network, South Africa aims to increase the share of renewable energy in its energy mix from 11% to 41% by 2030. South Africa also plans to decommission between 8GW and 12GW of coal fired power plants over the next decade.
 
AMEA Power Set for South African Expansion
AMEA Power, GreenCo and Standard Bank also entered into a cooperation agreement to develop a fast-track model to accelerate clean energy generation in South Africa.
AMEA Power aims to become an integral player in South Africa's clean energy sector, according to the company's statement. It has opened a new regional hub in Johannesburg to help support its growth there. The hub will employ about ten full-time staff members, focusing primarily on business development and project execution as it looks to expand its portfolio.
Late last year, the company was awarded its first South African project, a 120MW solar PV project under the Sixth Phase of the Renewable Energy Independent Power Producer Procurement (REIPPP) program. The Doornhoek PV Project, located near the town of Klerksdorp in the North West Province, will sell electricity to Eskom under a 20-year Power Purchase Agreement.
AMEA Power has also set its sights on deploying up to 1GW of clean energy via future REIPPP programs and by providing commercial and industrial consumers with access to renewable energy.
AMEA Power has a clean energy pipeline of over 6 GW across 16 countries.
GreenCo Power Services Limited, based in Lusaka, Zambia, is an operating entity of UK-based Africa GreenCo Group.
Energy & Utilities reported this week that the company received a US grant to fund a feasibility study to accelerate the deployment of battery energy storage systems (BESS) in Zambia. E&U conducted an interview with Hussain Al Nowais, Chairman of AMEA Power, earlier this year.
Energy & Utilities - Middle East and Africa Market, Outlook Report 2023.
This must-have report for industry players offers a thorough understanding of the latest developments, challenges, and opportunities in the region, supported by data, analysis, and expert insights.