Acwa Power consortium signs $900m EPC contract for Neom hydrogen project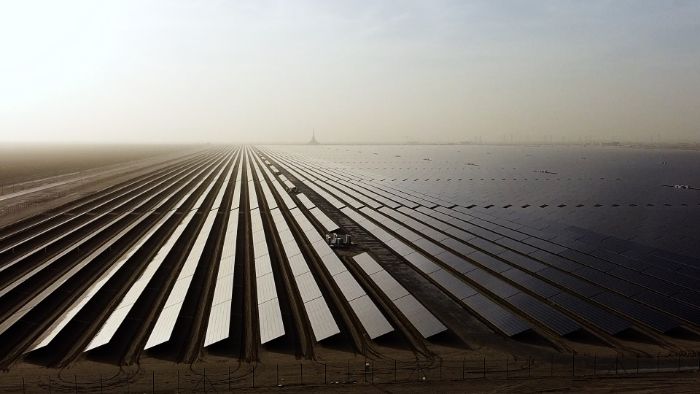 A consortium of Saudi Arabia's Acwa Power and US-based Air Products has signed the $900m engineering, procurement and construction (EPC) contract for the planned $5bn green hydrogen and green ammonia project at Neom in Saudi Arabia
A consortium of Saudi Arabia's Acwa Power and US-based Air Products has signed the $900m engineering, procurement and construction (EPC) contract for the planned green hydrogen and green ammonia project at Neom in Saudi Arabia, which could require total investment of up to $5bn.
Acwa Power announced the limited notice to proceed in a stock exchange filing to the Saudi Stock Exchange (Tadawul).
The notice confirms the signing of an EPC contract between Neom Green Hydrogen and Air Products. Air Products Middle East Industrial Gases will carry out work in Saudi Arabia, with Air Products to carry out work beyond the kingdom's borders.
Acwa Power revealed in the stock exchange notice that should the project, which will be powered by 4GW of renewable energy, not reach financial close, its maximum exposure would be $300mn. The project will have a production capacity of 1.2 million tonnes a year of green ammonia.
Acwa Power and Air Products each hold a 33.3 per cent stake in the Neom Green Hydrogen Company, with Neom Company holding 33.4 per cent.
Electrolysers with a capacity of 2GW will be supplied by Thyssenkrupp Unde Chrlorine Engineers, a joint venture between Germany's Thyssenkrupp and Italy's Industrie De Nora.
Air Products and Acwa Power signed initial agreements for the $5bn hydrogen-based ammonia plant at Neom, Saudi Arabia, in June 2020.
Air Products will be the offtaker for the produced green ammonia, and will invest a further $2bn in distribution.
The project is scheduled to begin commercial operation in 2026.
Energy & Utilities - Middle East and Africa Market, Outlook Report 2023.
This must-have report for industry players offers a thorough understanding of the latest developments, challenges, and opportunities in the region, supported by data, analysis, and expert insights.