Air Products and Acwa Power to develop $5bn green hydrogen plant in Saudi Arabia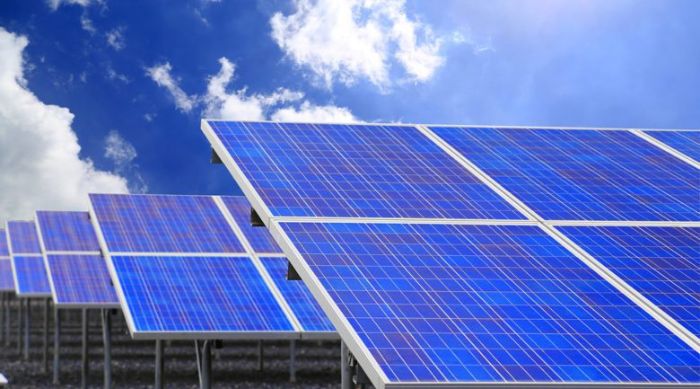 8 Jul 2020
Planned $5bn hydrogen-based ammonia plant will be developed at the $500bn Neom development on the Red Sea coast of the kingdom. The project will be powered by more than 4GW of renewable energy, and will be able to produce 1.2 million tonnes per year of ammonia, and will have the capacity to produce 650 tonnes of hydrogen daily
US-based Air Products and the local Acwa Power has signed a memorandum of understanding (MoU) to develop a $5bn hydrogen-based ammonia plant in Saudi Arabia.
The $5bn hydrogen-based plant will be located at the planned $500bn Neom development on the Red Sea Coast of the kingdom, one of the kingdom's Public Investment Fund (PIF's) key megaprojects planned to diversify the country's economy away from a dependence on oil.
The project will be powered by more than 4GW of renewable energy, and will be able to produce 1.2 million tonnes per year of ammonia. The plant will produce 650 tonnes of hydrogen daily, Air Products revealed in a statement released on 7July.
Air Products will be the offtaker for the produced green ammonia, and will invest a further $2bn in distribution. Production from the facility is due to begin in 2025.
The hydrogen plant is not the first multi-billion dollar joint-venture between Air Products and Acwa Power. In 2018, Acwa Power signed an agreement with Air Products and state oil firm Saudi Aramco to form a joint venture worth more than $8bn to operate a $4bn gasification plant and 4GW power plant that was under-construction.
Want more Energy & Utilities insight?
Free energy tutorials at your fingertips this May and June with Middle East Energy Online
Be confident in finding the inspiration you need to navigate the energy evolution. Be energised by 40 hours of free virtual seminars, tech demos, case studies and thought leadership, to help you find the answer to your project challenges, only through Middle East Energy 2021. Plus, discover over 150 renewable and clean energy, transmission & distribution, critical & backup power and energy consumption & management suppliers and solution specialists, from solar and green hydrogen to automation solutions, EV controls, plus switchgears and components.