ACWA-led consortium finances Al Shuaibah PV plants in Saudi Arabia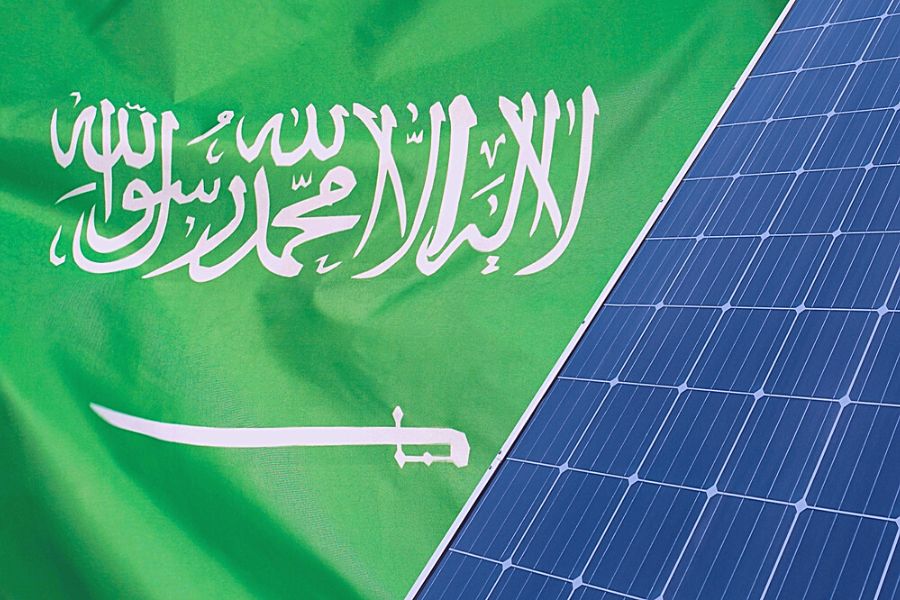 Saudi renewables developer joins with PIF-owned entity on $2bn project, advancing 2GW project announced last year; PIF aiming to develop 70 percent of KSA renewable energy capacity by '30
ACWA Power, the Saudi-based developer and operator of power and water plants, announced the signing of financing agreements for Al Shuaibah 1 and Al Shuaibah 2 solar photovoltaic (PV) Independent Power Projects (IPPs) in the Kingdom.
ACWA Power said in a stock exchange statement (dated 16 July 2023) that the two projects are being developed by a consortium of ACWA Power, the Public Investment Fund (PIF)-owned Electricity Holding Company (Badeel), and Saudi Aramco at a total investment cost of SAR8.3 billion ($2.2 billion).
The statement said the projects are being funded by a combination of equity and long-term debt.
The senior debt component of SAR6.1 billion ($1.6 Billion) comprises a SAR1.7 billion ($0.45 billion) Saudi riyal-denominated loan from the National Development Fund (NDF) on behalf of the National Infrastructure Fund (NIF) under foundation and SAR4.4 billion ($1.2 billion) US-dollar denominated commercial facility from a consortium of local, regional and international banks (Bank Saudi Fransi, First Abu Dhabi Bank, Mizuho Bank, Riyad Bank, Saudi National Bank, Standard Chartered Bank, and Saudi Investment Bank).
The statement said each project involves development, design, permitting, engineering, financing, procurement, construction, commissioning, testing, completion, ownership, insurance, operation, and maintenance.
ACWA Power holds a 35 percent equity stake in the project company, according to the statement.
While the statement didn't disclose details about the capacities of the two IPPs, Badeel and ACWA Power had announced in November 2022 that they signed a power purchase agreement with Saudi Power Procurement Company (SPPC) for the 2,060 megawatts (MW) Al Shuaibah 2 solar PV power plant, located in Al Shuaibah, Makkah province. The announcement said the project forms part of PIF's commitment to develop 70 percent of Saudi Arabia's renewable energy by 2030.
Badeel and ACWA Power are also developing the Sudair Solar PV 1500MW project, which was the first cornerstone renewable energy project in PIF's programme.
Energy & Utilities reported last month on PPAs for three big Saudi solar projects led by Acwa Power. E&U reported late last year on Acwa-Badeel PPAs for the massive 2.1 GW solar PV plant in Al Shuaibah, Makkah province.
Energy & Utilities - Middle East and Africa Market, Outlook Report 2023.
This must-have report for industry players offers a thorough understanding of the latest developments, challenges, and opportunities in the region, supported by data, analysis, and expert insights.