Toyota Tsusho to construct 25MW solar power plant in Benin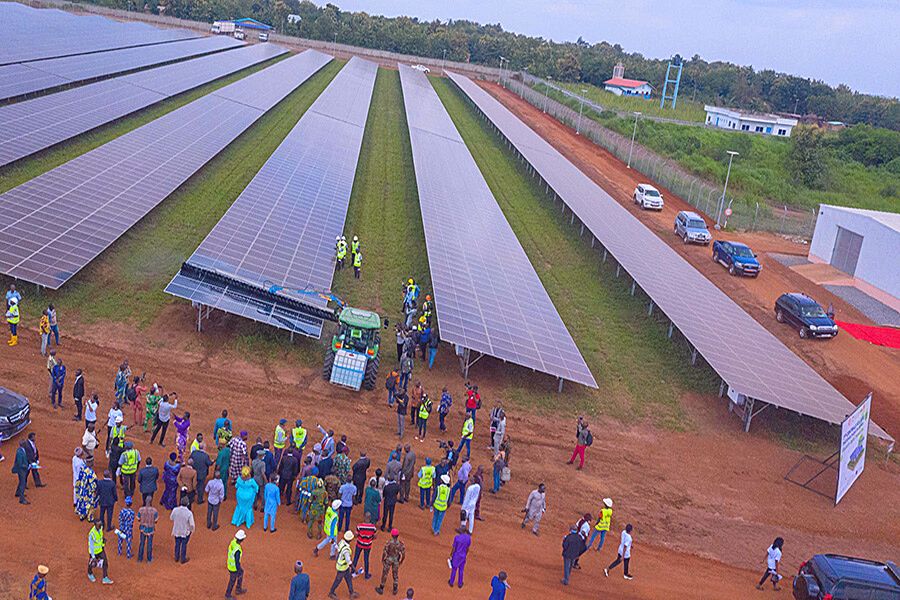 Agreement with Benin's SBPE for second phase to double Illoulofin plant's capacity to 50MWp, Toyota Tsusho to construct plant with German RMT; Benin targets 456MW renewable power to expand energy access by 2030
Last month, Toyota Tsusho announced that it has signed an agreement with the Société Béninoise de Production D'Électricité (SBPE) to develop the second phase of the Illoulofin solar PV plant in the council of Pobè in south-east Benin. This will be the first large-scale clean energy power plant project in West Africa by a Japanese company.
The first phase of the power plant was constructed by the French Eiffage Énergie Systèmes and was completed in July 2022. This phase involved the deployment of a 25MW solar plant comprised of 47,212 solar modules, 113 inverters, and six 3,515 kVA transformer substations. The first phase cost about $65 million and was financed by the Benin government with support from the European Union (EU) and the French Development Agency (AFD).
The second phase will involve the doubling of the plant's capacity to 50MWp. SBPE is deploying this phase under a public-private partnership (PPP). Toyota Tsusho will construct the plant along with RMT, a German EPC company and a subsidiary of the French group Eiffage. According to Toyota, the construction work is scheduled to be completed in 2024.
Benin's push for renewables
Benin is heavily reliant on electricity imports from Nigeria and Ghana to meet its energy demand. Electricity access is also low, about 42 percent according to the International Renewable Energy Agency (IRENA).
The government has adopted clean energy as a means of ensuring energy security, access, and independence. The government in its action plan targets the generation of 10.6 percent (456MW) of its total installed generation capacity from solar and wind sources by 2030.
To meet these targets, the government has made efforts to improve private sector participation in the energy industry and establish a financing instrument for clean energy. The government alongside the United States through the Millennium Challenge Corporation launched the $403 million MCA-Benin II Program in 2015. The program which ended this year has helped increase electricity generation and distribution in the West African nation, among other objectives.
Toyota Tsusho is seeking to become a major player in the continent's energy transition. The company is expanding its footprint in Africa. In 2015, Toyota and Hyundai Engineering of Korea jointly constructed a 280MW plant in the Olkaria Geothermal Power Station. The company this February was contracted to construct a 35 MW geothermal power plant in Menengai, Kenya.
Energy & Utilities reported recently on rural mini-grid development in Benin.
A new report on West Africa is now out from Informa Energy & Utilities. It combines a useful overview of each country combined with close looks at four key sectors across the region.
Energy & Utilities - Middle East and Africa Market, Outlook Report 2023.
This must-have report for industry players offers a thorough understanding of the latest developments, challenges, and opportunities in the region, supported by data, analysis, and expert insights.