Benin gains solar power mini-grids for rural areas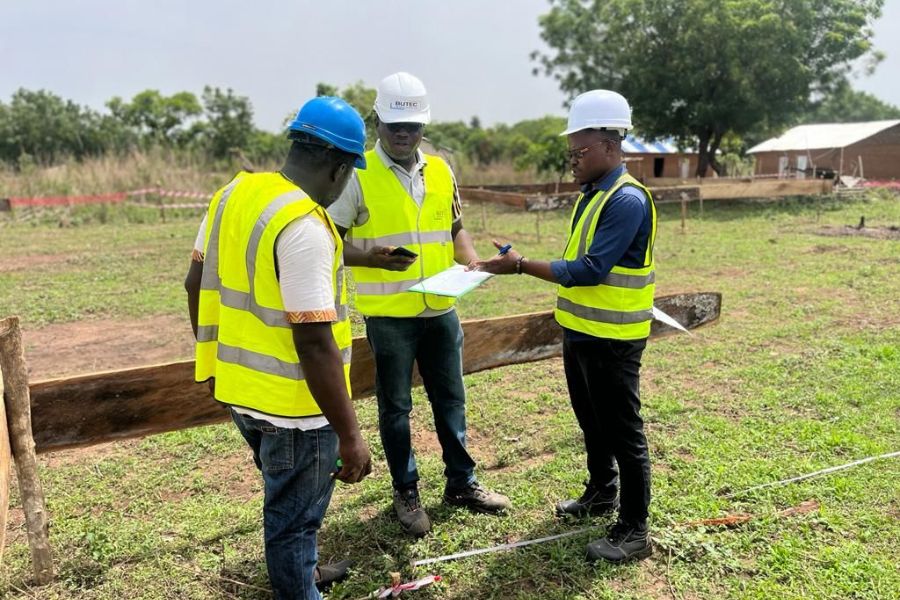 ENGIE Energy Access leads projects with international funding, buiding mini-grids with 1,200.1kWp capacity; in wake of new electricity law that clarified rules for mini-grid systems
African clean energy company, ENGIE Energy Access, last month announced the commencement of construction of two solar-powered mini-grids and 68km of low voltage distribution network in north and central Benin.
The mini-grids are part of the Millennium Challenge Account - Benin II Program's Off-Grid Electricity Access Project. The MCA-Benin II Program is a $403 million program funded by the United States ($375 million) and the government of Benin ($28 million). The program aims to increase electricity generation and distribution in the West African nation, among other objectives. The Off-Grid Electricity Access project targets increasing electricity access for rural and peri-urban populations not served by the grid network.
ENGIE's mini-grids will have a total capacity of 1,200.1kWp with 6,000 connections. The Engineering Procurement and Construction (EPC) contractors for the mini-grids are the Sagemcom, and the West African subsidiary of BUTEC Energies & Services.
Engie active in Benin
ENGIE has increasingly scaled its operations in Benin. In June 2022, the company reached an agreement with the European Investment Bank for the provision of a €10 million loan to support the deployment of 107,000 high-quality solar home systems under the Pay-As-You-Go model. This financing has helped improve off-grid energy access as ENGIE has reported the provision of clean energy to over 1.25 million people in Benin via its solar home systems solutions.
The mini-grid project will further impact 30,000 people providing them with first-time energy access. ENGIE plans to deploy more of these mini-grids across Benin. In March, the company and the Beninese Agency for Rural Electrification and Energy Management (ABERME) signed a concession agreement for the construction and operation of 20 mini-grids.
ENGIE's efforts are not restricted to just Benin, it has deployed about 16 mini-grids and has a pipeline of about 300 across nine African countries.
Benin's electrification ambitions
According to Power Africa, Benin has an installed electricity generation capacity of about 350MW – mainly from fossil fuels. The country has a peak demand of about 563MWp and has to rely on significant energy imports from Nigeria to meet its energy demand. In 2019, Nigeria exported over 1,200 GWh of electricity to Benin. Electricity access is also low as only 41 percent of the population has access to electricity, although 66 percent in urban areas.
Benin is looking to expand clean energy's contribution to its electricity sector. In 2020, the country passed a new electricity law that liberalized the electricity sector and clarified rules for the development of mini-grid systems. Benin has set a target of increasing urban and rural energy access by 95 and 65 percent respectively by 2025. It believes that off-grid electrification options are the cost-effective way to do this.
Energy & Utilities has reported recently on West African solar power development, including a 50MW photovoltaic (PV) solar plant in Togo, and a 50MW plant in Ivory Coast.
Energy & Utilities - Middle East and Africa Market, Outlook Report 2023.
This must-have report for industry players offers a thorough understanding of the latest developments, challenges, and opportunities in the region, supported by data, analysis, and expert insights.