Masdar moves into southern Africa with renewable power projects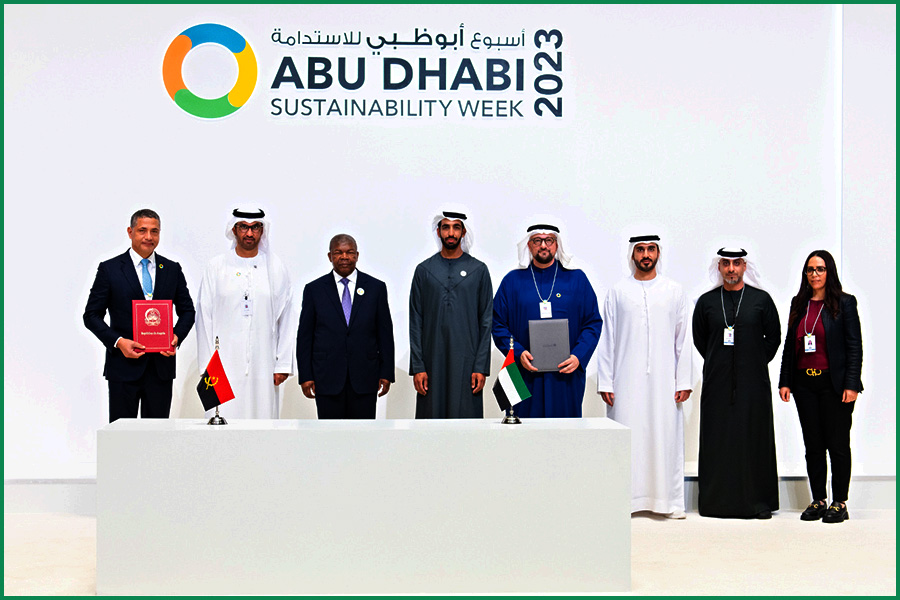 Angola, Uganda, Zambia agree to combined 5 GW, under UAE-led initiative to raise public and private sector funds for Africa's renewable energy sector; agreements add to Masdar's earlier deal with Tanzania
Masdar, the Abu Dhabi Future Energy Company, has entered agreements with three African countries to develop renewable energy projects with combined capacity of up to 5 GW. The agreements encompass solar, wind, and hydroelectricity projects.
The agreements, signed last week at Abu Dhabi Sustainability Week, are with Angola's Ministry of Energy and Water for 2 GW, Uganda's Ministry of Energy and Mineral Development for 1 GW, and Zambia's Ministry of Energy, and Zambian national utility ZESCO Limited, for 2 GW.
The new agreements follow the company's signing last year of a 2 GW agreement for renewable energy projects in Tanzania.
The agreements, including that with Tanzania, were signed under the umbrella of the Etihad 7 initiative, a UAE-led initiative that aims to raise public and private sector funds to invest in the development of Africa's renewable energy sector. It began last year with the aim of achieving 20 GW capacity to supply 100 million people across the African continent with electricity by 2035.
"These landmark agreements…will help African nations to drive economic growth for their people while still meeting net-zero objectives," said HE Dr Sultan Al Jaber, UAE Minister of Industry and Advanced Technology, COP28 President Designate, and Chairman of Masdar.
"The historic signing between Masdar and ZESCO is a milestone on an agreement that will see the two parties develop solar energy generation projects to a total capacity of 2 gigawatts in a phased approach over the next 10 years," said Eng. Victor Benjamin Mapani, who is Managing Director of Zambian national utility ZESCO.
Masdar, active in more than 40 countries, wants to add up to 10 GW of new capacity this year. The company gained considerable heft with the entry of Abu Dhabi National Energy Company (TAQA), and Abu Dhabi National Oil Company (ADNOC), as shareholders last year. As part of its new shareholding structure, Masdar has set a goal of delivering 100 GW of renewable energy capacity by 2030.
Energy & Utilities reported on the Adnoc and Taqa agreements last year.
Masdar has already established a considerable presence in Africa. E&U reported last fall on the company's collaboration with renewables developer Infinity and Hassan Allam Utilities to develop an enormous 10 GW wind project in Egypt.
The three companies are also cooperating on the development of green hydrogen projects in Egypt, targeting a combined electrolyser capacity of 4 GW by 2030, and an output of up to 480,000 tonnes of green hydrogen per year.
Masdar also has projects in Mauritania, Morocco, and the Seychelles.
photo credit: Masdar News 
Energy & Utilities - Middle East and Africa Market, Outlook Report 2023.
This must-have report for industry players offers a thorough understanding of the latest developments, challenges, and opportunities in the region, supported by data, analysis, and expert insights.