South Africa's clean energy partnership gets first funding at COP 27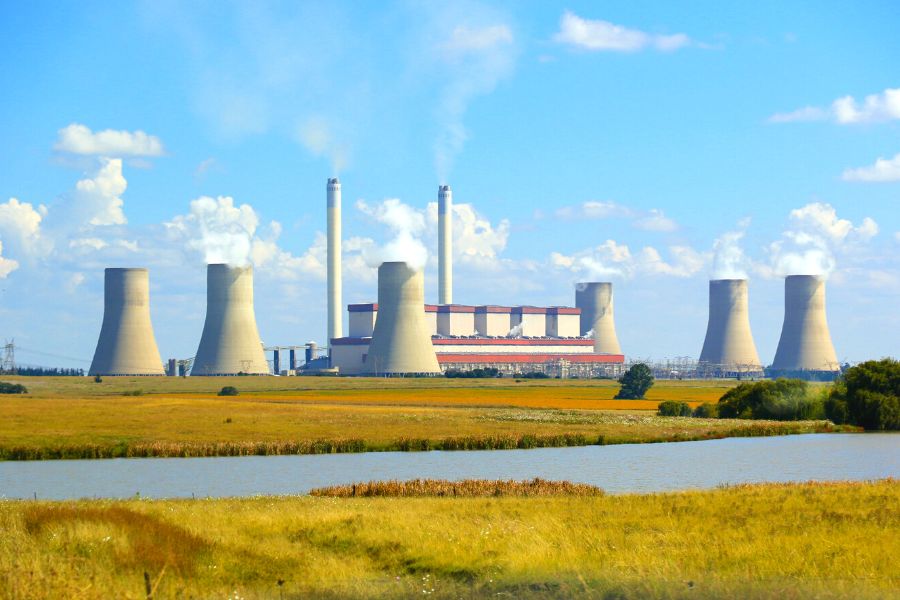 French and German development banks provide €600 million to transition coal plants to clean power, first part of $8.5 billion promised at COP 26 last year; SA partnership seen as model for Senegal, other countries
South Africa, France and Germany signed loan agreements last week to each extend €300 million in concessional financing to South Africa to support the country's efforts to reduce its reliance on coal.
The signing, at a ceremony held during the COP 27 climate change conference currently taking place in Sharm El Sheikh, Egypt, represents a significant milestone in the implementation of the Just Energy Transition Partnership (JETP) announced at COP 26 last year.
The financing agreements were acknowledged and welcomed by South African President Cyril Ramaphosa, French President Emmanuel Macron, and German Chancellor Olaf Scholz.
The JETP is a long-term partnership between South Africa, France, Germany, the United Kingdom, the United States, and the European Union. It essentially consists of pledges of grants and loans to South Africa in exchange for that country's commitment to retire coal plants, shift to renewable energy and retrain workers.
Last year, the founding partners of the JETP, known as the International Partners Group (IPG), pledged to mobilise an initial amount of $8.5 billion over the next three to five years. The new concessional loans are provided by the French and German public development banks, AFD and KfW, directly to the South African government via its National Treasury, according to a statement from the Treasury.
South Africa continues to depend on coal for more than 80% of its power and the coal sector remains significant to the country's national and regional economies.
The €600 million in loans form a first part of the $8.5 billion, expected to be deployed to support the national power utility, Eskom Holdings SOC Ltd., as it prepares to close down some of its coal-fired plants and re-purpose them for the production of green energy.
Last month, an investment plan for the $8.5 billion package was approved by South Africa's cabinet, envisaging most of the funds being used to decommission coal-fired power plants, develop renewable energy generation, and strengthen grid infrastructure. Smaller amounts will support green hydrogen projects and electric vehicles. Worker retraining will also be supported.
Last week, during the World Leaders Summit at COP 27, President Cyril Ramaphosa with IPG leaders to discuss the South Africa's Just Energy Transition (JET) Investment Plan. It identifies $98 billion in financial requirements over 5 years to begin South Africa's 20-year energy transition, with investment from both public and private sectors. The IPG's initial $8.5 billion funding will align to the Investment Plan.
In addition to the $8.5 billion, the World Bank Board has recently approved $0.5 billion of financing for the Eskom Just Energy Transition project.
South Africa's JETP is seen as a blueprint for other coal-dependent developing nations to cut greenhouse-gas emissions. A $20 billion climate finance arrangement with Indonesia, announced this week at the Group of 20 summit in Indonesia, includes the United States, Japan and European countries. It is viewed as similar to the South African pact. Similar partnerships are reported to be under discussion with Senegal, Vietnam, and India.
Energy and Utilities reported last month that Eskom signed lease agreements with four independent power producers, for the construction of new clean energy generation capacity, for land close to the Majuba and Tutuka coal-fired power stations in Mpumalanga Province in eastern South Africa
Energy & Utilities - Middle East and Africa Market, Outlook Report 2023.
This must-have report for industry players offers a thorough understanding of the latest developments, challenges, and opportunities in the region, supported by data, analysis, and expert insights.