Eskom signs land lease agreements with four renewables IPPs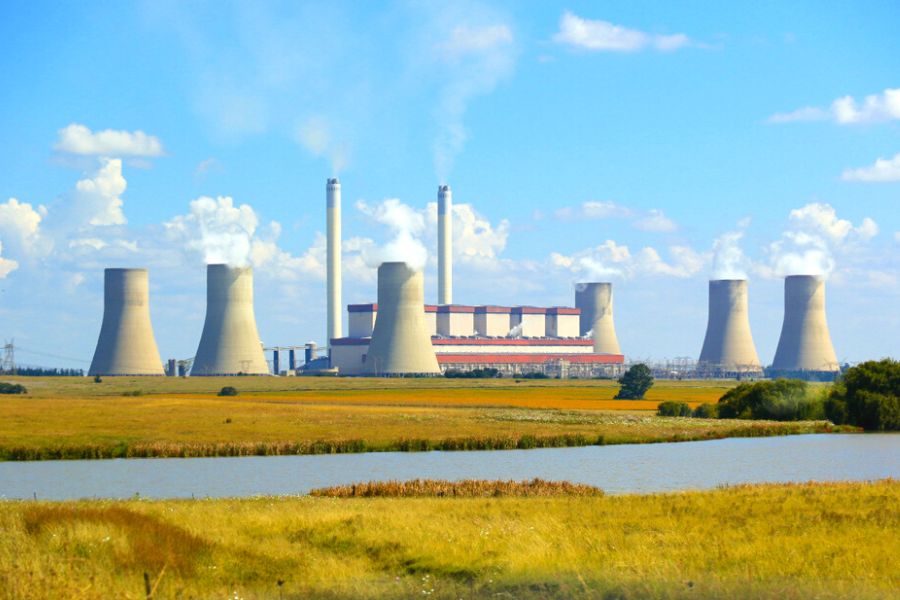 Lease agreements go to four developers, expected to contribute estimated 2,000 MW to national electricity grid; programme seeks private investment for new generation capacity near existing plants to add power on accelerated basis
Eskom, South Africa's state-owned electricity company, last week signed lease agreements with four independent power producers for the construction of new clean energy generation capacity. Land subject to the agreements is close the Majuba and Tutuka coal-fired power stations in Mpumalanga Province in eastern South Africa.
It is the first batch of lease agreements in the country's land lease programme to be signed with private companies. Eskom wants to make land available that is close to existing power stations and with sufficient grid capacity to boost renewable energy contribution to the national grid. 
The four successful bidders are HDF Energy South Africa, Red Rocket SA, SOLA Group, and Mainstream Renewable Power Developments South Africa.
The investors will lease a total of 6,184 hectares of land for a period of 25 – 30 years each and contribute an estimated 2,000 MW to the national electricity grid. It is anticipated that the generators will be connected to the grid within 24 to 36 months from financial closure, subject to regulatory approvals.
The companies are expected to undertake feasibility studies to determine generation capacity and technologies, likely to be a mix of wind, solar and battery storage. They will sell the electricity on a bilateral basis to customers that will sign power purchase agreements with them. The electricity will be wheeled across the Eskom grid, generating revenue for Eskom from its existing assets. There are no requirements for Eskom to sign a PPA.
Eskom issued a RFP in April 2022, which was followed by a meticulous selection process. According to Eskom, investor appetite for land with grid connection was demonstrated by the fact that the bids were three times oversubscribed, offering a good indication that further land parcels will receive favourable consideration.
Eskom will be issuing new tenders for other parcels of its land every quarter going forward, as it seeks to accelerate investment in new renewable generation capacity. The company plans to make more land available around its power stations and other sites where there is sufficient grid capacity to connect renewable energy producers. Eventually, up to 30,000 hectares can be made available for similar projects.
"By making Eskom land available close to the power stations, where there is sufficient grid capacity, we have taken an innovative step to find the quickest way possible and within our scope of influence to boost the country's generation capacity," said Eskom Group Chief Executive, André de Ruyter.
The next phase of land leasing, to be offered to the market in coming months, will focus on parcels around the Kendal and Kusile power stations in Mpumalanga, as well as the retired Ingagane Power Station in Newcastle, KwaZulu-Natal, according to a company statement.
Eskom's land lease programme is a vehicle to provide distributed energy resource opportunities, to be connected in various geographical areas across the grid, according to the company. It seeks to fast track the introduction of clean energy sources to the country's energy mix, consistent with its Just Energy Transition (JET) programme.
The key objective of the initiative is to provide relief to the country's constrained electricity system in as short a time as possible, alleviating on the system by adding as many megawatts as possible while increasing Eskom's ability to conduct maintenance at its existing fleet, reducing loadshedding and the usage of open cycle gas turbines (OCGTs).
Energy & Utilities reported in August that South Africa's Battery Energy Storage System project to provide grid stability was started with the award of two contracts to build large scale utility batteries with capacity of 1440 MWh per day.
Energy & Utilities - Middle East and Africa Market, Outlook Report 2023.
This must-have report for industry players offers a thorough understanding of the latest developments, challenges, and opportunities in the region, supported by data, analysis, and expert insights.