Saudi water companies announce big distribution and desal projects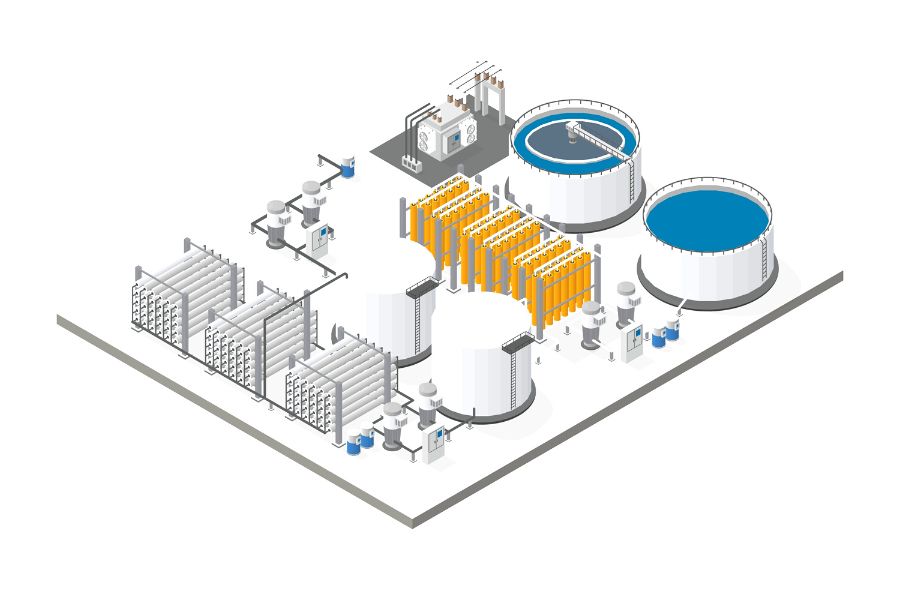 Saudi Arabia's National Water Company (NWC) will present the country's largest package of water distribution projects ever, while a contractor is selected for world's largest reverse osmosis desal facility at Shuaibah
NWC projects announced
Saudi Arabia's National Water Company (NWC) announced last week that it will roll out 1,429 projects for tender worth more than SAR108 billion ($29bn). It is the country's largest package of water distribution projects ever.
"The projects will contribute to the realisation of the National Water Strategy and Vision 2030's objectives, diversify economy and boost overall development," said Eng. Nemer M. Al-Shebl, NWC Acting CEO.
NWC is charged with streamlining distribution and wastewater facilities and preparing them for privatization under the Saudi National Water Strategy 2030. The company, fully owned by the Saudi Public Investment Fund (PIF), wants to engage the private sector to expand water and wastewater networks and increase sewage treatment plants' capacity throughout the country. 
NWC's announcement last week specified numbers of projects and the allocation of funds in 13 administrative regions comprising cities and governorates in six sectors: Western Sector (Makkah); Central Region (Riyadh); Northern Sector; Southern Sector; North-west Sector; Eastern Sector (Eastern Province).
Contractor selected for Shuaibah 3 IWPP restructure
In related news, the world's largest reverse osmosis desalination facility will be built at Shuaibah approximately 110 km south of Jeddah. The $640-million desalination project will be developed by a special purpose vehicle including KSA-based Acwa Power and the PIF-owned Water & Electricity Holding Company (Badeel).
South Korea's Doosan Enerbility won the engineering, procurement, and construction (EPC) contract for the Independent Water Project (IWP). Under the EPC contract, the company (formerly Doosan Heavy Industries & Construction) will build a desalination plant capable of producing 600,000 cm/d, and a 60MW solar power plant. The existing plant will be reconfigured from multi-stage flash (MSF) technology to reverse osmosis (RO).
The project work is expected to start in September 2022 and completion is scheduled for May 2025. Once completed, the desalination plant will supply potable water to 2 million people in the region. The solar farm will partially power the desalination plant.
Energy & Utilities reported in June that a consortium led by Acwa Power signed project agreements with the Saudi Water Partnership Company (SWPC) to convert the desalination component of the Shuaibah 3 independent water and power project (IWPP). The Shuaibah Water Electricity Company (SWEC) is also party to the agreement.
According to ACWA Power, the switch from thermal to RO will reduce the power needed to desalinate seawater by 70 percent. The reconfiguration will entail building a greenfield RO plant that will save nearly 45 million tons of carbon dioxide emissions and 22 million barrels of light crude oil annually.
The developer consortium has signed a 25-year water purchase agreement with SWPC valued at nearly SR3 billion ($800 million).
The existing Shuaibah 3 IWPP was developed by ACWA Power after winning the contract in 2005. It was the first IWPP developed following the Saudi government's decision to open the market to private investment. Its power and desalination units serve the cities of Jeddah, Makkah, Taif and Al-Baha.
Energy & Utilities - Middle East and Africa Market, Outlook Report 2023.
This must-have report for industry players offers a thorough understanding of the latest developments, challenges, and opportunities in the region, supported by data, analysis, and expert insights.