Saudi Arabia announces new water projects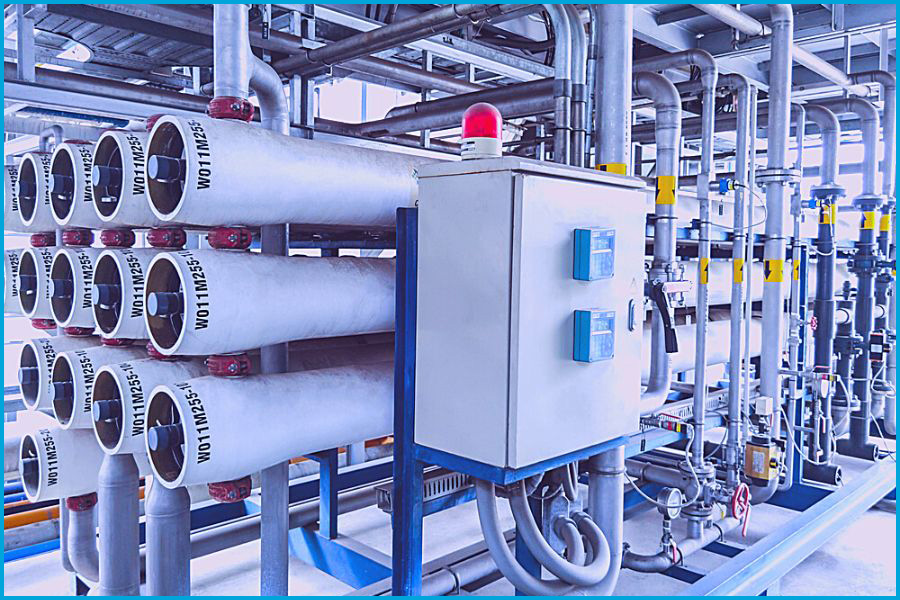 Kingdom announces numerous water projects last week for desalinization, transmission, strategic reservoir, and wastewater treatment, continuing as largest market for water desal worldwide; investing $14.58 billion in projects planned and underway
Saudi Arabia announced numerous water projects last week for desalinization, transmission, strategic reservoir, and wastewater treatment. The Kingdom continues a vigorous development of water infrastructure deploying public-private partnerships, continuing its position as the largest market for water desalination in the world.
According to regional news and business intelligence service ZAWYA, the projects will be owned by the Ministry of Environment, Water & Agriculture, procured under Build-Own-Operate (BOO) and Build-Own-Operate-Transfer (BOOT) contracts. The launch dates begin as early as next year.
The Kingdom announced seven new desalinization projects, which will be built under the PPP model as Independent Water Plant (IWP) projects beginning in 2024. According to Zawya Projects, these include Ras Alkhair 2, Ras Alkhair 3, Tabuk, Alshuqaiq, Rabigh 5, Rayis 2, and Jazan.
Saudi Arabia also announced last week that it will tender four Independent Water Transmission Pipeline (IWTP) projects under the PPP model to transport potable water. These include Tabuk-Al Ula, Rabigh-Jeddah, Jazan, and Ras Al khair – Hafr Al Batin.
Saudi Arabia announced 10 new Independent Strategic Water Reservoir (ISWR) projects under the PPP model. These include Jeddah, Asir, Makkah, Tabuk, Al Qassim, Najran, Jazan, Al Madinah, Riyadh, and Al Baha. Project launches will begin next year through 2029.
Saudi Arabia also announced six new wastewater treatment projects. These include five Independent Sewage Treatment Plant (ISTP) projects and one Small Sewage Treatment Plant (SSTP) and Collection Network project. These will treat wastewater for reuse. These include Hadda, Uranah, South Najran, Abu Arish 3, North Jeddah 1, and the SSTP in Northern Province.
Last year, Saudi Arabia announced at the 3rd MENA Desalination Projects Forum some 60 water projects worth 35 billion Saudi riyals (9.33 billion US dollars). Once completed, these projects will increase the desalination capacity from 2.54 cubic meters per day in 2021 to 7.5 million cubic meters of water per day in 2027.
Global desal leaders
Saudi Arabia and the United Arab Emirates are the largest investors in desalination projects worldwide. According to the 4th MENA Desalination Projects 2023 Report, by BNC Intelligence, $39.3 billion is currently being spent on desalination projects across the MENA region, including projects planned or underway. Saudi Arabia is investing a total of $14.58 billion, and the UAE is investing $10.28 billion.
The 4th MENA Desalination Projects Forum occurred last month in Abu Dhabi.
It is expected that the population of the Kingdom of Saudi Arabia will increase from 36 million to nearly 40 million people by 2026, and this growth in the population will put pressure on the country's water infrastructure.
According to reports, seawater desalination currently contributes to more than 90 percent of all daily water needs in the GCC region, and the GCC countries' desalination capacity is expected to increase by approximately 37 percent over the next five. The global desalination market is expected to grow from $17.7 billion in 2020 to $32.1 billion by 2027.
Energy & Utilities reported last year that Saudi Arabia's National Water Company (NWC) announced it would roll out 1,429 projects for tender worth more than SAR108 billion ($29bn), in the country's largest package of water distribution projects ever.
Tahani Mohamad contributed reporting
Energy & Utilities - Middle East and Africa Market, Outlook Report 2023.
This must-have report for industry players offers a thorough understanding of the latest developments, challenges, and opportunities in the region, supported by data, analysis, and expert insights.