Plug Power to deliver 100MW green hydrogen electrolyser in Egypt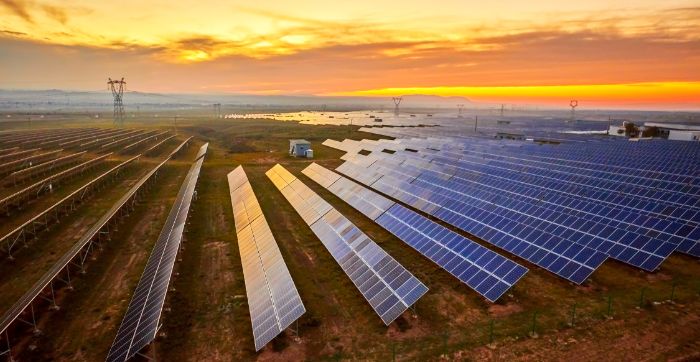 US-based Plug Power has been awarded a contract by Fertiglobe and Scatec to deliver a 100MW electrolyser for Fertiglobe's green hydrogen and ammonia project in Ain Sokhna, Egypt
US-based Plug Power has been awarded a contract by Fertiglobe and Scatec to deliver a 100MW electrolyser for Fertiglobe's green hydrogen and ammonia project in Ain Sokhna, Egypt.
The 100MW electrolyser will produce green hydrogen as feedstock for up to 90,000 tonnes of green ammonia production at Fertiglobe's EBIC development.
Energy & Utilities reported in October that Norway's Scatec and Fertiglobe, a joint venture of the local Orascom Construction Industries (OCI) and UAE-based Abu Dhabi National Oil Company (Adnoc), had entered into an agreement with the Sovereign Fund of Egypt (SFE) to develop a 100MW electrolyser facility to produce green hydrogen for green ammonia production in Egypt.
"We are excited to announce this key milestone in this essential piece of our hydrogen strategy. Plug Power is a leader in electrolysis technology, and this strategic partnership further solidifies our execution strategy. At start-up, this will be the largest green hydrogen and largest green ammonia application globally. Construction is expected to follow an accelerated schedule to showcase the green hydrogen facility during COP 27 in Egypt in November 2022, highlighting Egypt's and Fertiglobe's growing leadership in the renewable energy markets and commitment to a greener future," said Nassef Sawiris, executive chairman of OCI, following the appointment of Plug Power for the project.
Fertiglobe is the world's largest seaborne exporter of urea and ammonia combined. Fertiglobe's production capacity comprises of 6.7 million tons of urea and merchant ammonia, produced at four subsidiaries in the UAE, Egypt and Algeria, making it the largest producer of nitrogen fertilizers in the Middle East and North Africa (Mena).
Headquartered in Abu Dhabi and incorporated in Abu Dhabi Global Market (ADGM), Fertiglobe employs more than 2,600 employees and was formed as a strategic partnership between OCI and the Abu Dhabi National Oil Company.
Register for Middle East Energy 2022
Guiding you through the energy transition.
Discover thousands of solutions to supply power today and embrace renewable and clean energy evolution over the next 40 years. Register now for free to attend Middle East Energy 2022 from 7-9 March 2022 at Dubai World Trade Centre and join over 800 exhibitors showcasing the latest products and innovations that enable you to deliver cleaner energy and supply sustainable power.